Why 'Little Shop of Horrors' Star Rick Moranis Has Been Out of the Spotlight
Rick Moranis stepped away from his acting career in 1997 to focus on more important things. So, what happened to Rick Moranis and where is he now?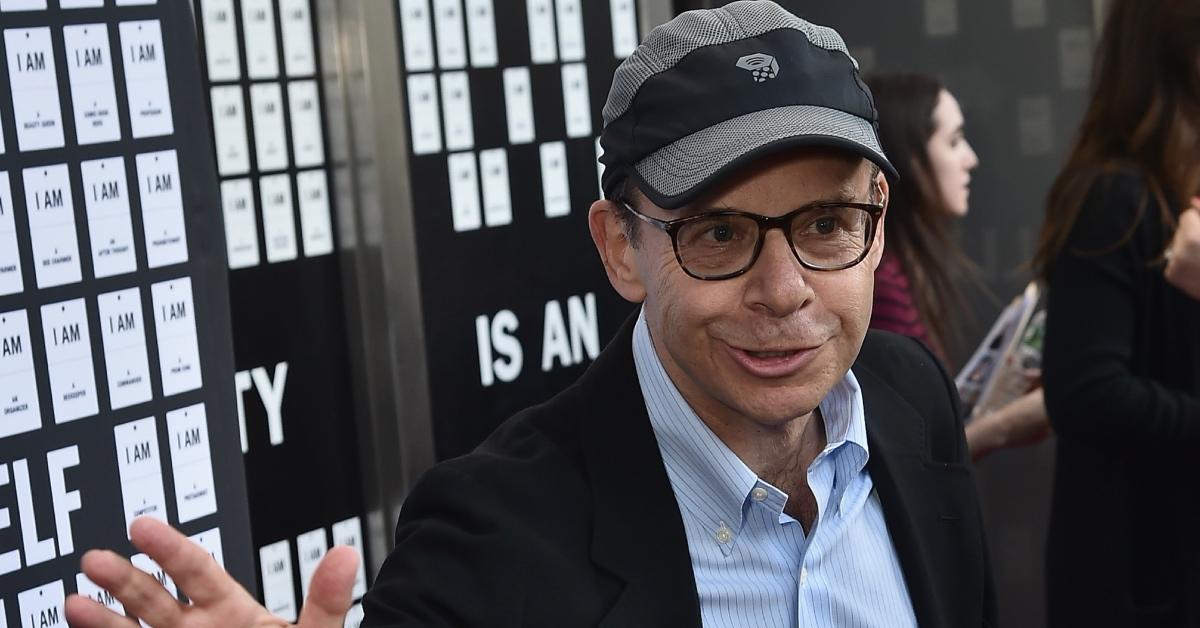 Little Shop of Horrors actor Rick Moranis is generating serious buzz online once again, likely because his former castmate, Steve Martin, is making a splash with the hit series Only Murders in the Building (Season 3 premiered on Aug. 8, 2023). The last we heard of Rick, he was punched in a "random unprovoked attack" in New York City on Oct. 1, 2020.
Article continues below advertisement
With Rick now back in the spotlight, we can't help but wonder what happened to the actor. Where is Rick Moranis and what has he been up to? We've got the latest on the Ghostbusters actor.
What happened to Rick Moranis?
The last time Rick was generating any sort of online buzz was in 2020. The Honey, I Shrunk the Kids star was walking near his apartment building close to Central Park on Manhattan's Upper West Side early on Oct. 1 when he was punched in the head by an unknown assailant wearing a black "I ♥ NY" hoodie, according to the New York Police Department. Video distributed by the NYPD shows the assailant striking Rick with his fist, knocking him to the ground.
Article continues below advertisement
The actor suffered pain in his head, back, and right hip, and went to a local hospital for evaluation before reporting the crime to police, according to the Los Angeles Times.
"Rick Moranis was assaulted on the Upper West Side yesterday," a representative for the actor said in a statement on Oct. 2. "He is fine but grateful for everyone's thoughts and well wishes."
New York Police Detective Kaz Daughtry also offered an update on the Spaceballs star's condition on Oct. 2. "[Rick] is doing well. He is strong. He is recovering," the detective told reporters, according to the New York Post. "He just wants us to catch the bad guy and all this to go away."
Article continues below advertisement
The NYPD Crime Stoppers Twitter account posted the surveillance footage of the attack and said the suspect was wanted for assault. They were offering a reward of up to $2,500 to anyone who could provide more information about the attack. The NYPD posted a photo of the suspect at a subway station, showing a clearer view of the man's face.
Article continues below advertisement
Marquis Ventura was later taken into police custody over charges connected to Rick's assault. In August 2022, NBC New York reported that the man had plead guilty to the charges and was facing up to two years in prison.
Article continues below advertisement
Avengers star Chris Evans decried the attack online, tweeting, "My blood is boiling. Find this man. You don't touch Rick Moranis." The comment has since been taken down.
Other celebrities reacted to the news on Twitter, too. "I will kill the man that hurt Rick Moranis. KILLLLLL," wrote comedian Michelle Collins in a now deleted Tweet.
Better Call Saul star Michael McKean tweeted, "Glad to read Rick Moranis is doing OK. I don't know the guy but he's made me laugh a bunch from SCTV onward. Peace." The West Wing actor Richard Schiff actor wrote, "Of all the things wrong with 2020 blind side punching Rick Moranis is the worst."
Article continues below advertisement
TV producer Adam F. Goldberg, who brought Rick out of semi-retirement for a 2018 episode of The Goldbergs, tweeted, "The most important person in our country has been sent to the hospital today. As his biggest fan and supporter, I send Rick Moranis all the good vibes in my body. The country is united. You deserve better. #JusticeForMoranis."
Article continues below advertisement
Will Rick Moranis return to acting?
Rick stepped away from his on-screen acting career in 1997 to focus on raising his kids, and he has stuck mostly to voice roles in the ensuing years. "I took a break, which turned into a longer break," he explained to The Hollywood Reporter in 2015. "But I'm interested in anything that I would find interesting. I still get the occasional query about a film or television role and as soon as one comes along that piques my interest, I'll probably do it."
That interest-piquing opportunity came in early 2020, after news broke that Rick would return to the Honey, I Shrunk the Kids franchise for the big-screen sequel Shrunk. Sadly, between COVID-19 and budget constraints, that project was shelved, at least for now.
Although we haven't heard much from Rick since then (he's not active on social media), we're assuming he's off enjoying his time with family.