Ron DeSantis Opened Up About the 2015 Death of His Sister In a Recent Interview
Ron DeSantis recently began discussing the 2015 death of his sister, which led many to wonder what happened to her and how she died.
As he attempts to secure the Republican nomination for president, Ron DeSantis is filling in some of the details of his personal life for potential voters. During a recent interview with Piers Morgan on Fox Nation, DeSantis discussed the 2015 death of his sister Christina DeSantis. Following the interview, many people wanted more information on Christina and what exactly happened to her.
Article continues below advertisement
What happened to Ron Desantis's sister?
Christina DeSantis died suddenly at age 30 in 2015, when she came down with a sudden illness while in London.
"It was just a shattering experience," DeSantis said during the interview. "I remember my mom calling me, my wife and I were on our way back from church on a Sunday morning, and she said that Christina was in the hospital and she had a blood clot but was stable."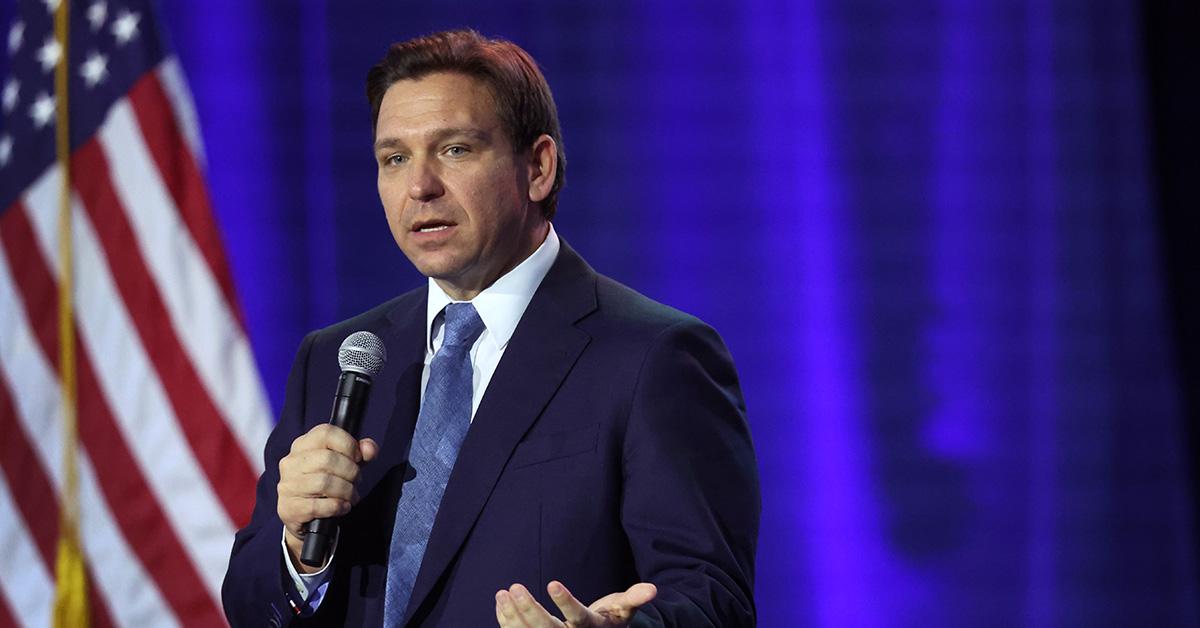 Article continues below advertisement
While in the hospital, Christina developed a pulmonary embolism that was fatal. The embolism was caused by a blood clot that blocked the arteries around her lungs. This moment in their interview was one of the rare times DeSantis has offered anecdotes about his own life. In general, he's earned a reputation for being both aloof and controversial thanks to many of the policies he's implemented as Florida's governor.
DeSantis turned to religion in the aftermath of his sister's death.
"You start to question things that are unjust, like 'Why did this have to happen?'" he said during the interview. "And you just have to have faith that there's a plan in place, trust in God, there's no guarantee that you're gonna have a life without challenges and without heartbreak and that's just a function of being human."
Article continues below advertisement
In his memoir, The Courage to Be Free, DeSantis mentions his sister only once, and doesn't describe how she died. He also doesn't explain the nature of their relationship, or whether the two of them were close.
In this recent interview, DeSantis said that his sister was "very successful." When she died, her family set up a scholarship in her name.
Article continues below advertisement
"People have their whole lives ahead of them and when you're talking about that age, it's a big tragedy," DeSantis said in his interview with Morgan. "If she were still alive, she would probably be involved in a lot of stuff that we were doing."
DeSantis is referring to the work he is currently doing as the governor of Florida, as well as his ambitions to hold an even higher office.
"You have your sibling, their future was robbed and it's something I wish I could get back," the Florida governor added. "I know she probably would have moved back to Florida."
According to C-SPAN, Christina was present when DeSantis was sworn in as a House Representative in 2013. DeSantis was not yet the governor of Florida when his sister died. At the time, he was planning a run for Senate, but that fell apart after Marco Rubio decided to run for re-election.