Wait, Did Roy Actually (SPOILERS) in 'Sweet Tooth'? Let's Break Down His Season 2 Fate
'Sweet Tooth' Season 2 kicks it up several notches when it comes to the fates of the hybrid kids, including Roy. What happened to Roy exactly?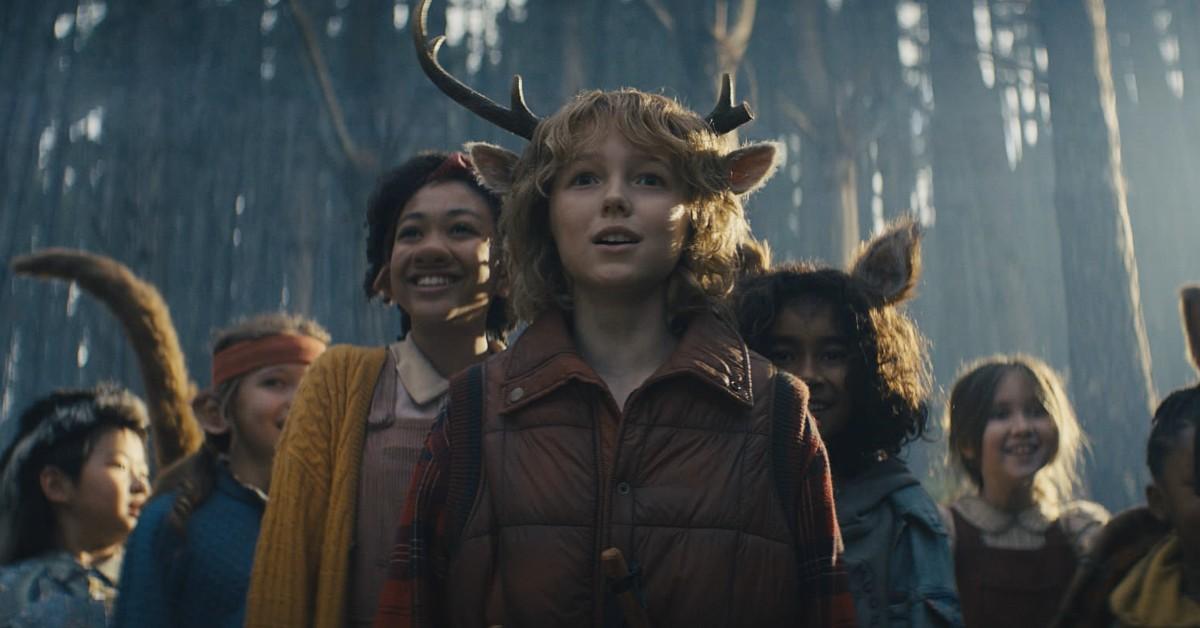 Warning: The following article contains spoilers for Sweet Tooth Season 2 on Netflix.
Gus (Christian Convery) is trapped like an animal in the zoo in the opening episode of Sweet Tooth Season 2, surrounded by other hybrid kids who have been imprisoned far longer than he has. Wendy (Naledi Murray) kindly introduces him to the group. One of them points out that she forgot to mention one missing hybrid kid — Roy.
Article continues below advertisement
The kids immediately fall silent as they look sadly at a pile of clothes in their little prison. "Who's Roy?" Gus asks, and Wendy explains that he was a Chameleon boy.
So, what happened to Roy in Sweet Tooth? Is he alive or dead? Here's what we know based on the Sweet Tooth Season 2 premiere episode.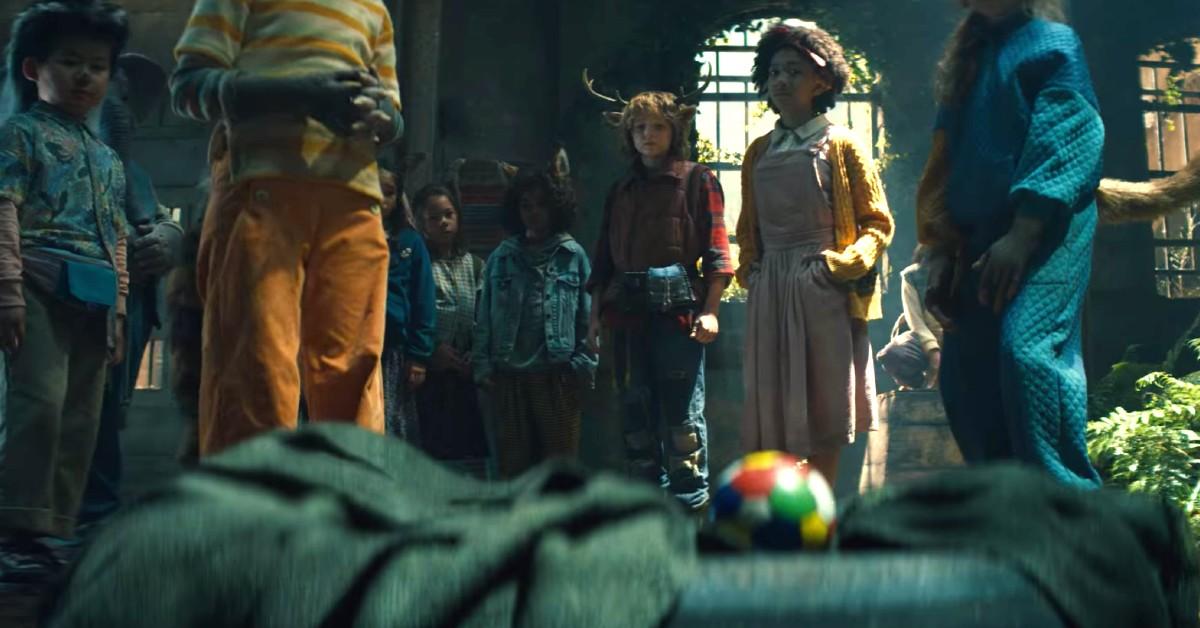 Article continues below advertisement
What happened to Roy in 'Sweet Tooth' Season 2? (SPOILERS)
It's evident that none of the hybrid kids know what happened to Roy — only that he was taken away when they brought Gus into the prison.
All of the kids look concerned for Roy, like they've got a feeling something bad happened to their friend. Unfortunately, their gut feeling about Roy's fate was spot-on.
After Wendy and Gus successfully make their way to the comms room (in their attempt to send a message to Aimee), they make a horrific discovery.
As they hide from some of the prison workers, Gus spots one carting a large container. In it? Roy's dead body. He warns Wendy not to look, so naturally, she does and sees poor Roy in a horrible state.
Article continues below advertisement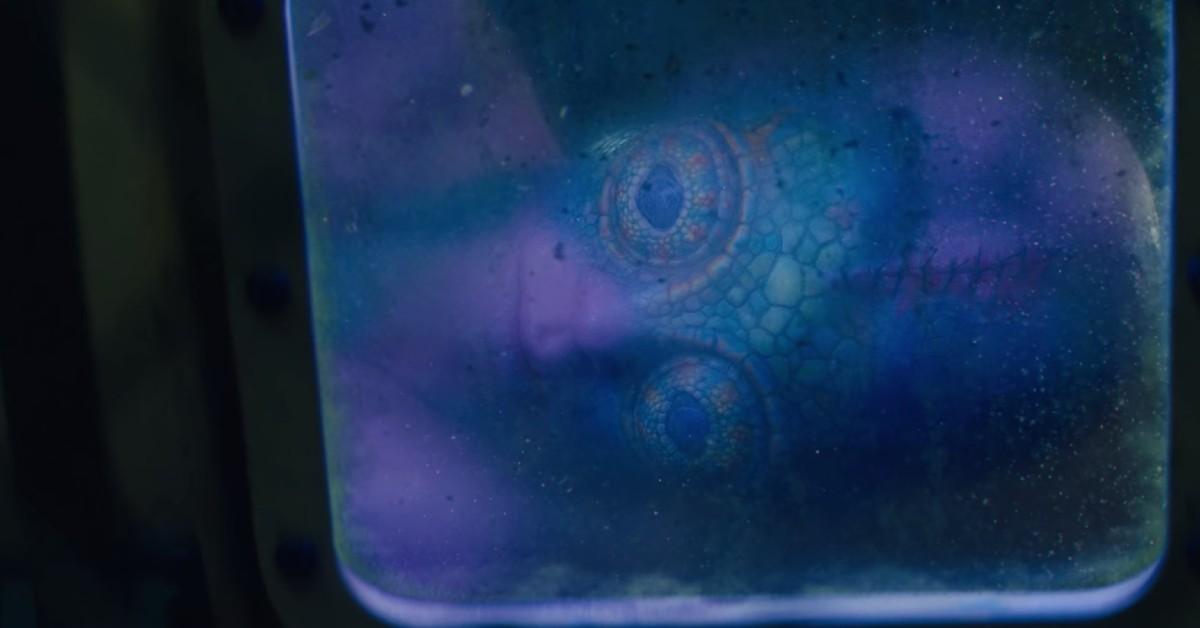 It's very, very, very clear that poor Roy was murdered somehow. Gus and Wendy don't have time to process the traumatic image they just saw, as they're caught and returned back to their cell.
Naturally, the other hybrid kids immediately ask if they happened to see Roy. Wendy somberly informs them that Roy isn't coming back, leaving the kids completely disheartened.
Article continues below advertisement
Gus, recognizing that they could all use a dose of hope, lies to them and says that Roy actually escaped the prison, which is why he wasn't coming back.
As Wendy watches Gus skeptically, he tells the kids that Roy managed to escape after the prison guards took him away. "He's free," Gus proclaims (in a dark way, Roy technically is free from his captors.)
Article continues below advertisement
Gus's ploy works — the kids are renewed and filled with hope that they too could see a better tomorrow. Later on, Wendy asks Gus why chose to tell the kids a white lie.
Gus defends his choice, saying that it gave them all hope.
Wendy argues that they shouldn't lie, and that she would've told them all the truth. Ever intuitive, Gus recognizes that Wendy is blaming herself for Roy's death. He tells her that it isn't her fault.
So, do the hybrid kids escape? You just have to watch Sweet Tooth Season 2 to find out! All eight episodes are now available to stream on Netflix.