Shane McMahon's Return to WWE Didn't Go Quite as Planned — What Happened?
What happened to Shane McMahon? He made a surprise return to WrestleMania 39, but at the start of his match with The Miz, he fell and grabbed his leg.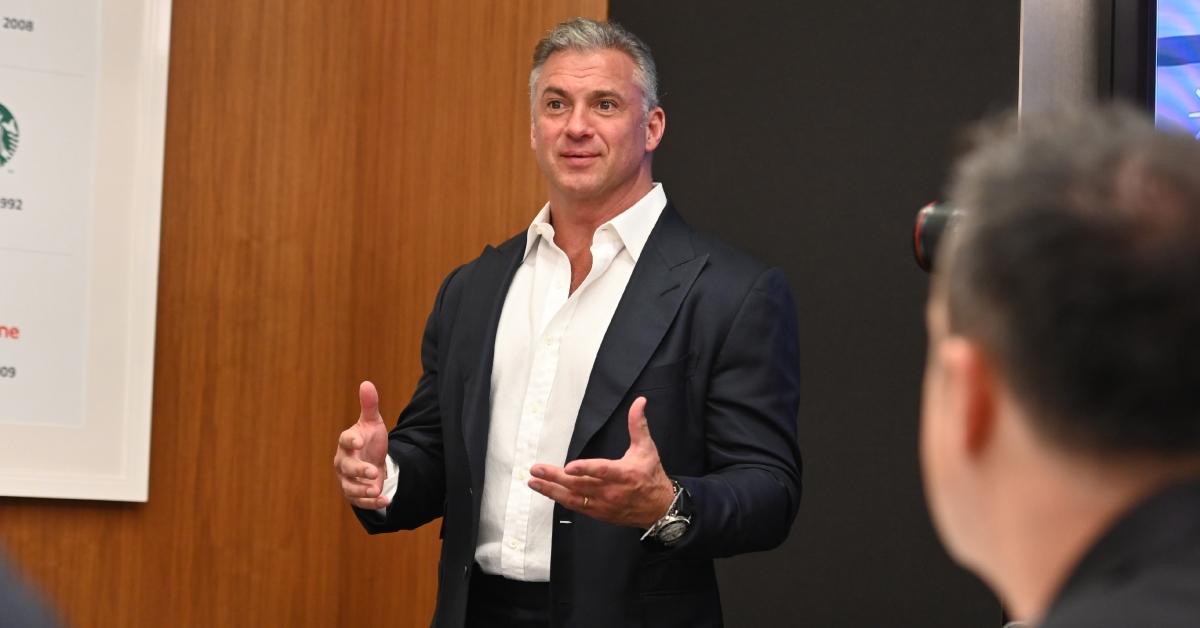 Down goes the money.
In a surprising twist, Shane McMahon made his triumphant return to WWE at Wrestlemania 39 on Sunday, April 2. The former SmackDown Tag Team champion appeared during a brief segment between co-hosts Snoop Dogg and The Miz, leading to an impromptu match between Shane and his former tag team partner.
Article continues below advertisement
Unfortunately, just seconds after the bell rang, Shane collapsed in the ring and grabbed his knee after hitting a leapfrog. Wait, what happened to Shane? Is he OK? Here's everything we know about his current condition.
Article continues below advertisement
What happened to Shane McMahon?
After his knee buckled, Shane fell to the mat and stayed down for quite some time. The Miz paced around the ring while WWE medical officials tended to him, but then, Snoop came to the rescue and laid out the two-time Grand Slam champion. He then finished off Miz with the People's Elbow for the pin and secured the win.
Shane had been taken away before the finish, and fan footage showed that the 53-year-old businessman could barely put any weight on his left leg. During the WrestleMania 39 press conference, Triple H sadly revealed that Shane tore his quad. No other details were provided, but Triple H also gave "hats off" to Snoop for his work in the segment.
Article continues below advertisement
There's no word yet if the WWE had plans to use Shane past his surprising return — it could be a while, if ever before he returns to a WWE ring. According to the American Academy of Orthopaedic Surgeons, complete recovery from a torn quad takes at least four months, and most repairs are "nearly healed" in six months.
However, the AAOS noted that it took 12 months before many patients could reach all their goals.
Article continues below advertisement
This was Shane's first appearance since the 2022 Royal Rumble.
Prior to Wrestlemania 39, Shane hadn't been seen in WWE since the 2022 Royal Rumble. He appeared in the namesake match, entering the event at No. 28 and lasting until the final three. Shane's inclusion in the match was condemned by fans, critics, and fellow WWE wrestlers — the criticism heightened when it was revealed that Shane was the lead producer of the match.
Just days after the pay-per-view, Ringside News reported that Shane was "quietly let go" by WWE. The outlet previously revealed that Shane picked up a substantial amount of heat backstage — not only did he openly bury Jamie Noble, but he "tried to book the Rumble around himself" to make himself look strong over full-time wrestlers.
Article continues below advertisement
In July 2022, sources told Fightful Select that Vince McMahon himself made the decision to part ways with Shane in a professional capacity. They added that Vince went as far as to say Shane "would never get another pop in WWE" as long as he was running the company. Well, sucks to be Vince because Shane's return at Wrestlemania 39 resulted in one of the loudest pops of the night.
We wish Shane a speedy recovery and hope to see him back in a WWE ring soon!