Stefanie Hawk, Mina Starsiak Hawk's Sister-in-Law, Passed Away in March 2020
What happened to Stefanie Hawk? Mina Starsiak Hawk's sister-in-law passed away in March 2020, one of Mina's previous Instagram posts reveals.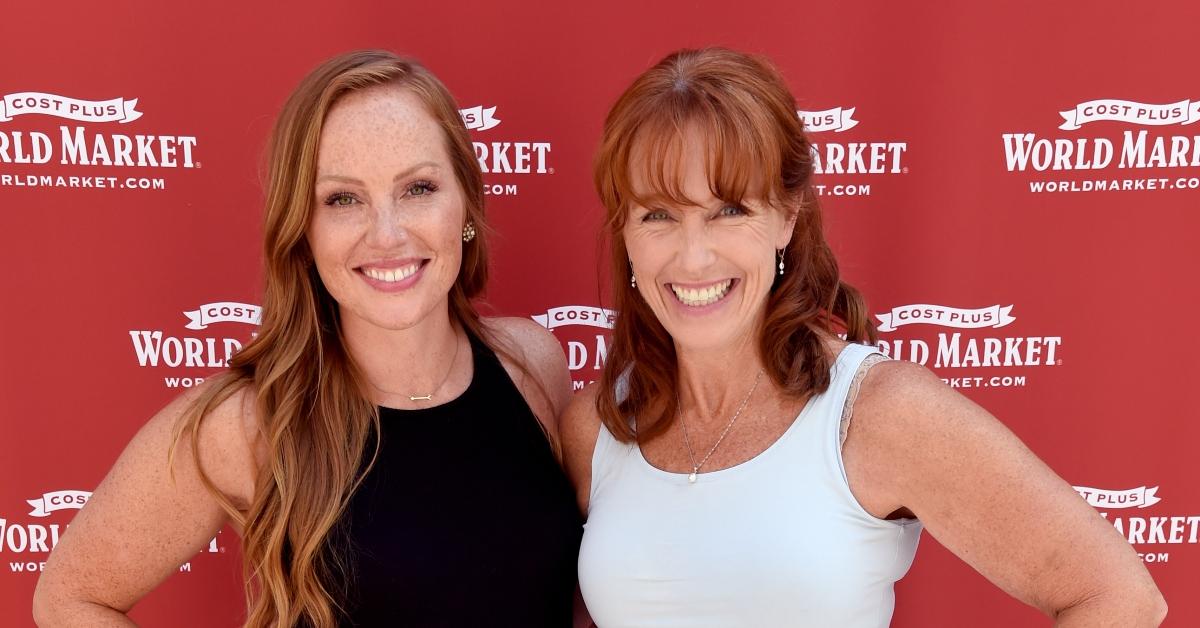 After the July 26 episode of HGTV's hit series Good Bones, we all want to know more about its host, Mina Starsiak Hawk. Three episodes into the seventh season, the series is still the talk of its town as expert renovator Mina takes over a different house each episode. However, fans are wondering more about her personal life.
Article continues below advertisement
Mina's not shy about her life on national television — that's part of what makes her so likable. In the episode, "Budget-Busting Basic Bombshell," we're reminded that Mina hasn't had it so easy these past few years, especially when it comes to her family life. So, what exactly happened to her sister-in-law?
Article continues below advertisement
'Good Bones' host Mina's sister-in-law passed away in 2020.
March 2020 was filled with its fair share of tragedy, but for Mina, the ultimate tragedy hit when her sister-in-law, Stefanie Hawk, passed away suddenly. Stefanie grew up with Mina's husband, Steve Hawk, until she passed away at just 31-years-old on March 26, 2020 in Indianapolis. While we don't know exactly what happened or what caused her sudden tragic death, we do know that COVID-19 caused memorial and funeral complications.
When it happened, Mina opened up in an Instagram post, in which she shared the news. "There's no easy way to share this," Mina said. "Yesterday we unexpectedly lost my sister, Stefanie Hawk. She was such a bright light in all of our lives for such a long time. There is nothing to say that makes it easier or better, especially in this time where our access to loved ones and friends is so limited.
"Given this impossible situation we are all in with the restrictions we need to respect, we have decided that a gathering will not be possible. As soon as we can make some decisions, we will share information regarding a celebration of Stef's life."
Article continues below advertisement
Mina asked friends and followers to donate to the Asher House, a foundation that focuses on animal rescue, in lieu of sending flowers. However, in the midst of all of this, Mina was in the middle of her second pregnancy, which fans knew was already complicated. She has since discussed her struggles with fertility and losing her sister-in-law right before her daughter, Charlie, was born, who reminds her of Stefanie.
Article continues below advertisement
It was a dark time for Mina and her family contrasted with the joy of bringing a child into the world. "Losing her parents, Rick and Sally, affected her deeply. It did all of us, but Stef in particular," Mina revealed to People.
"It took Stef and our ability to come together as a family to share our love for her as she so deserved. It took the joy from my husband that he had just managed to find again after losing his parents. Every celebration had a dark shadow over it, unable to forget the people not present. It took so much from so many people."
Mina's biological sister has also gone through some difficult times.
While Mina tragically lost her sister-in-law, who was basically a sister to her, she does still have a sister, Jessica. In 2017, Mina shared with People that she was taking care of her niece, Julie. While Jessica was going through some difficult times and getting back on her feet, Mina took Jessica's 3-year-old daughter, Julie, in for about nine months.
Article continues below advertisement
Mina updated her fans, "Julie lived with us for about nine months while my sister figured out her stuff. Now she's back with her and she seems to be doing well, so it's really good." It seems like all is good with Jessica and Julie, and for now, Mina and her family are moving forward as well as they can from their tragic 2020.
New episodes of Good Bones air every Tuesday at 9 p.m. EST on HGTV.