Mina From 'Good Bones' Knows How to Build a House and a Life — Let's Meet Her Husband! (EXCLUSIVE)
Is Mina from 'Good Bones' married? The HGTV star spoke with 'Distractify' about her life in the spotlight with husband Steve Hawk.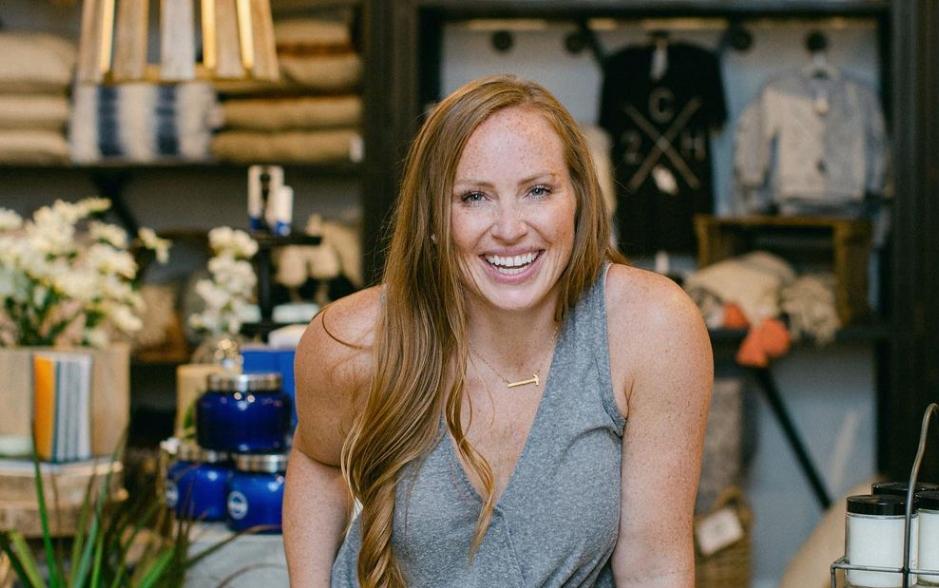 HGTV's Good Bones is the kind of show that makes viewers believe they too could tackle their most challenging home renovation projects. Obviously, the rule of thumb is, don't try this at home (or on your home), but its hosts make things seem so easy. Not only are Mina Starsiak Hawk and her mother Karen E. Laine incredibly talented, but as a mother-daughter duo, it's very sweet to watch them work together.
Article continues below advertisement
In fact, until Karen recently retired, they both ran 2 Chicks and a Hammer, which is the company that does all the work on Good Bones. Karen now has more time to spend with her husband, but what about her daughter? Is Mina from Good Bones married and does she ever rest? She spoke exclusively with Distractify about the perks — and challenges — of living life in the public eye while also balancing her private life with her husband and kids.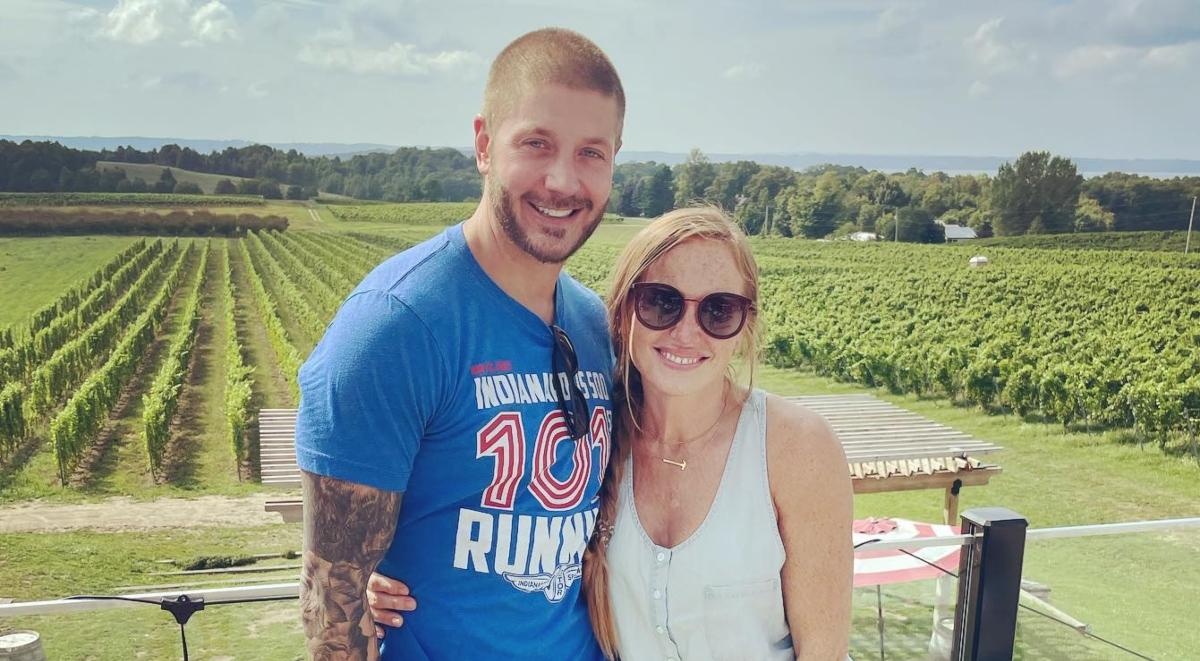 Article continues below advertisement
Is Mina from 'Good Bones' married? Meet Mina's husband.
Mina from Good Bones is using her good judgment and good sense to build herself a good life with her husband, Steve Hawk. According to Country Living, the couple met via "mutual friends on Facebook" in 2013. Mina said she thought Steve was cute, but Karen stepped in with a different version of events. Evidently Mina thought Steve was "stunningly handsome."
Their first date was less than ideal, with Steve ignoring Mina all night while his friends spent the evening flirting with her. Luckily for Steve, Mina was willing to give him another chance. After exchanging numbers, she texted, "We're going to try this again tomorrow — you get one more shot."
As much as we want to say the rest was smooth sailing, they briefly broke up when Steve was behaving "really badly — in a phenomenally bad way," Karen told Country Living.
Article continues below advertisement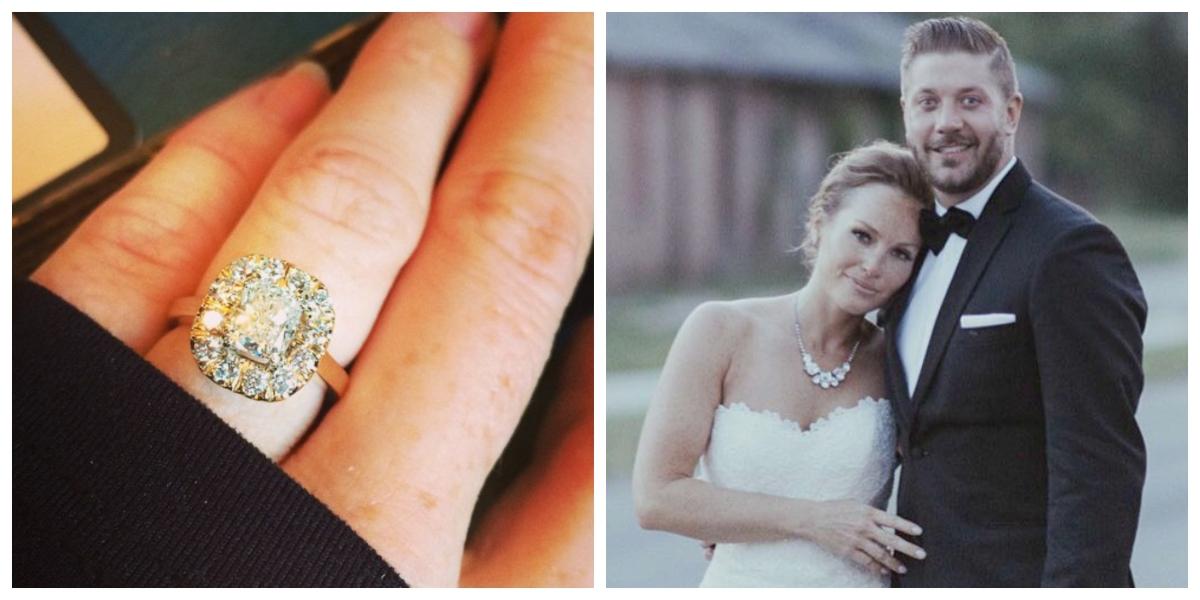 Article continues below advertisement
Mina's husband, Steve Hawk, is a personal trainer.
Per Steve's Instagram bio, he's the owner of HawkFit personal training. On the company's website, Steve reveals that his love of fitness was activated when he noticed his metabolism slowing down at the ripe old age of 28. From that moment on he vowed to take better care of both his body and his mind. He became a certified personal trainer and nutritionist, promising to help others the way he helps himself.
But you don't have to live near Steve to reap the benefits of Steve's personal training. His programs are available on the TrueCoach app where he has "different programs based on your goals that we discuss together." He can also tailor specific workouts to fit your needs. With each program, you will receive "customized daily workouts, nutritional and supplemental guidance, unlimited direct in-app messaging with Coach Hawk, a community of support to help you achieve your goals, and much more!"
Sounds like Steve also knows how to help people get good bones! What a team he and Mina make.
Article continues below advertisement
Steve and Mina have slightly different opinions about being approached in public by fans.
Most of us are lucky enough to do our grocery shopping in obscurity, but when you're as beloved and recognizable as Mina, being recognized in public kind of comes with the territory. Mina spoke a bit about being approached by people when she's out and about.
Article continues below advertisement
Usually, she's more than happy to engage with her fans. "I kind of look at it as the only reason we have the show and it is so successful is because we have an awesome fanbase," she said. "People really do feel like they know us, so we're approachable, and I never mind."
Steve, on the other hand, may sometimes wish for a bit more privacy. "I think my husband probably wishes I had more [boundaries] and would set more because ... whatever is happening, [I feel] is fine, where he has a much more reasonable [perspective]," Mina said. "Like sometimes, it's not opportune, and people can't really read the room."
Luckily, Mina's fans can rest assured that they can always get their fix by watching Good Bones (or other HGTV shows like Rock the Block and Good Bones: Risky Business.