Was This Instagram Star Just a Social Experiment? A Look at What Happened to Timmy Thick
When Timmy Thick burst onto the social media scene in 2016, people fell in love with his raunchy content. What happened to Timmy Thick? Details.
The Gist:
Social media star Timmy Thick gained popularity in 2016 for posting somewhat racy content.
In 2018, Timmy tweeted that his online persona was a sociological experiment done by Harvard University, although Harvard denies this claim.
From the riddle of the Sphinx to the lost continent of Atlantis, the world is filled with mysteries we might never solve and secrets we weren't meant to unlock. And while some have spanned thousands of years, not all puzzles are ancient questions from days of yore. Occasionally we are stumped by a modern-day whodunit.
Article continues below advertisement
In the case of social media star Timmy Thick, it's actually a case of who is it? He burst onto Instagram in 2016 and joined Twitter a year later. His content was, in a word, sassy. From twerking videos to saucy selfies, there was seemingly nothing too risqué for Timmy Thick, whose robust backside was often heavily featured in his posts. Then something was revealed in 2018 which shocked fans. What happened to Timmy Thick? The plot Timmy Thickens.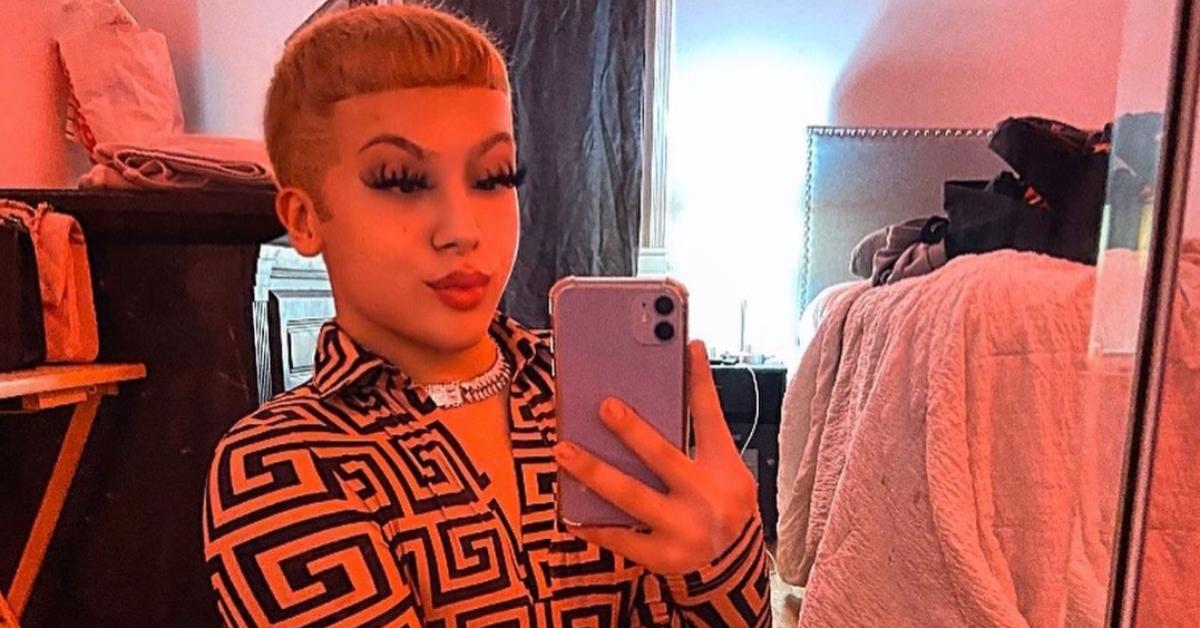 Article continues below advertisement
What happened to Timmy Thick?
According to Know Your Meme, Timmy's first Instagram username was TIMMYTHEBARBIE but his accounts were frequently flagged and then banned for their raciness. Timmy's posts proudly showing off his body were seen as positive which was compounded by the fact that he was 100 percent his authentic self.
Not much is known about him apart from a love for Nicki Minaj, but a video he recorded to an unknown YouTube account was re-uploaded in March 2018. In it he does a sort of Ask Me Anything while donning a black hoodie, eyelash extensions, and nails he clicks together while answering questions from fans.
Article continues below advertisement
More than once, Timmy is asked about his seemingly relentless self-confidence. How does he have so much and what can others do to be more like him? "I wouldn't say confidence," he says. "I just do what I want. I don't care." He goes on to say he's 15 years old and is of Cuban descent. We can't be sure when the actual video was released, but when he recorded it, Timmy was living with his parents in New Jersey. In the comments, someone said he deleted his YouTube because of "all the hate." What happened next is bizarre.
Article continues below advertisement
Where is Timmy Thick now — and was he just a social experiment?
On March 17, 2018, from a now-deleted account, Timmy tweeted out a pretty cryptic message. "Good evening," it said. "'timmythick' was a 24-month sociological study conducted by Harvard University. We are now complete with our study [sic]. Thank you for your time." Grammatical error aside, it was difficult to believe a study like this actually happened, and furthermore, it would never end with a tweet.
Three days after that tweet, Babe.net reached out to Professor Jason Beckfield, head of Harvard University's sociology department, who said via email, "There is no such Harvard study." Comedian Brandon Wardell alleged in a since-deleted tweet that Timmy Thick was actually the head writer of the Harvard Lampoon, the school's satirical magazine. Timmy has never come forward about either of these claims.
It's possible Timmy is currently doing what many folks on social media turn to in this gig economy: OnlyFans. A Twitter account bearing the name Timmy Thick and the handle @thejujubelaire is promoting an OnlyFans account with the same name. The Twitter account occasionally posts photos and videos which appear to be of Timmy. If the OnlyFans is a fake, it would be a difficult thing to pull off. Honestly, it's a natural progression for someone like Timmy who was so comfortable with their body.