Miles Fowler Is Exiting 'The Resident' — and With Him Go Trevor's Tough Times
Season 5 of 'The Resident' has dropped a lot of heavy storylines, particularly for Trevor who recently found out some devastating news. What happened to him?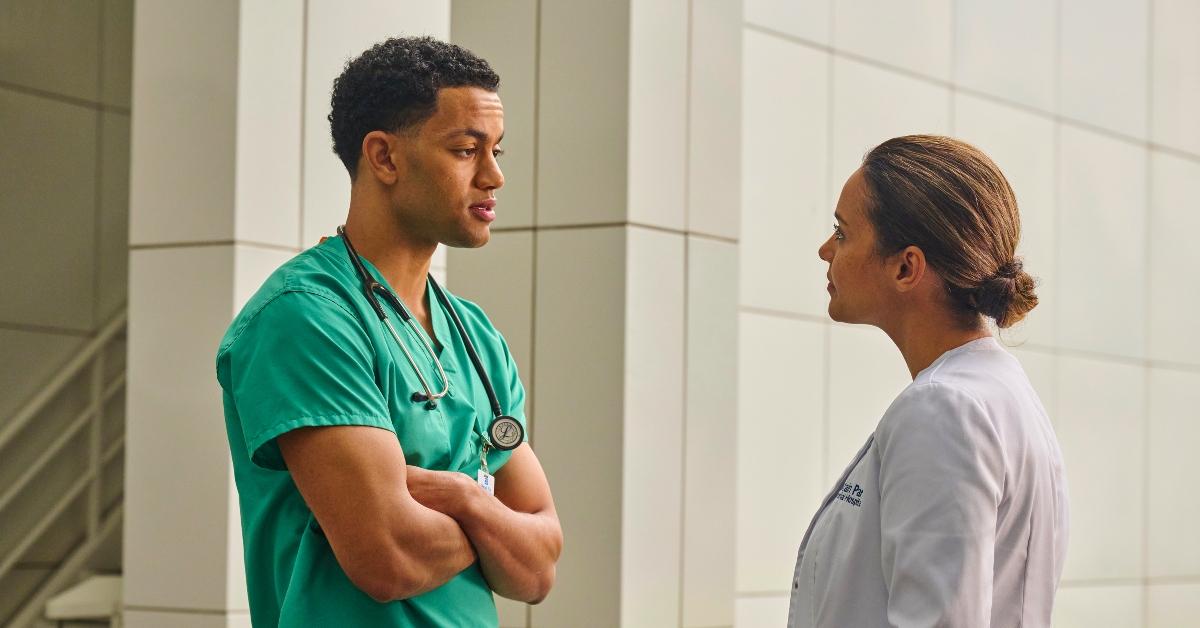 When Trevor (played by Miles Fowler) started at Chastain, he was coming in pretty hot. Not only was he brimming with unearned confidence, but his arrogance caused him to nearly get ejected from the residency program. His mother Billie (Jessica Lucas) is a neurosurgeon at the hospital, and it was her string-pulling that got him into the program.
Article continues below advertisement
Thankfully, Trevor eventually displayed some compassion, which allowed him to live to doctor another day. Sadly, it's not his bedside manner that's creating some issues this time. Trevor recently discovered something devastating about his own birth and it's causing him to rethink his entire life trajectory. What happened to Trevor on The Resident, and is it reason enough to leave?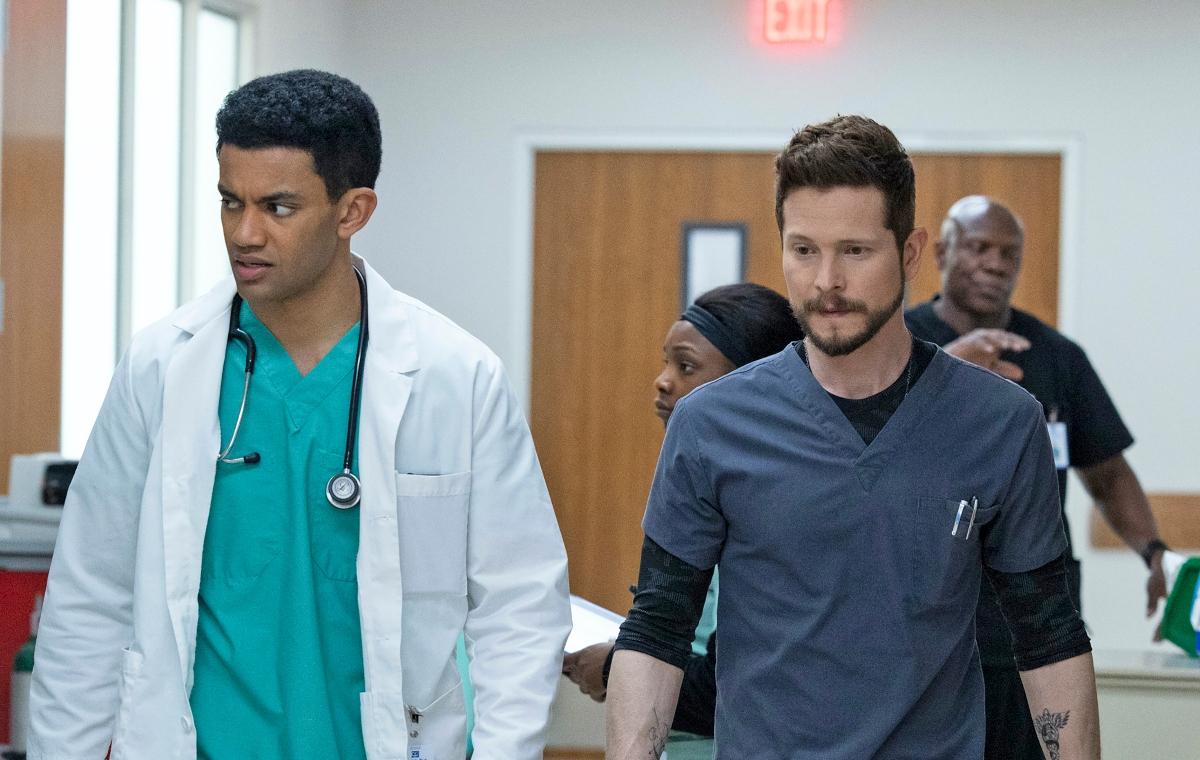 Article continues below advertisement
What happened to Trevor on 'The Resident'?
In Episode 14, "Hell in a Hand Basket," Billie is asked by Dr. Randolph Bell (Bruce Greenwood) if she wouldn't mind writing him a recommendation because he's pursuing a seat on the State Medical Board. Dr. Bell's competition for the spot is Dr. Robert Porter (Scott Cohen). Because of the importance of this matter, Billie is somewhat backed into a corner as she reveals that she was raped by Dr. Porter when she was 13.
Billie promptly lodges a complaint with the Board, and in typical predator fashion, Dr. Porter threatens to end her career if she doesn't retract the complaint. In an attempt to make sure no one else is damaged by Dr. Porter, Billie agrees to do so. Luckily for her, her son Trevor was able to put the pieces together and realized that Dr. Porter was his biological father.
Article continues below advertisement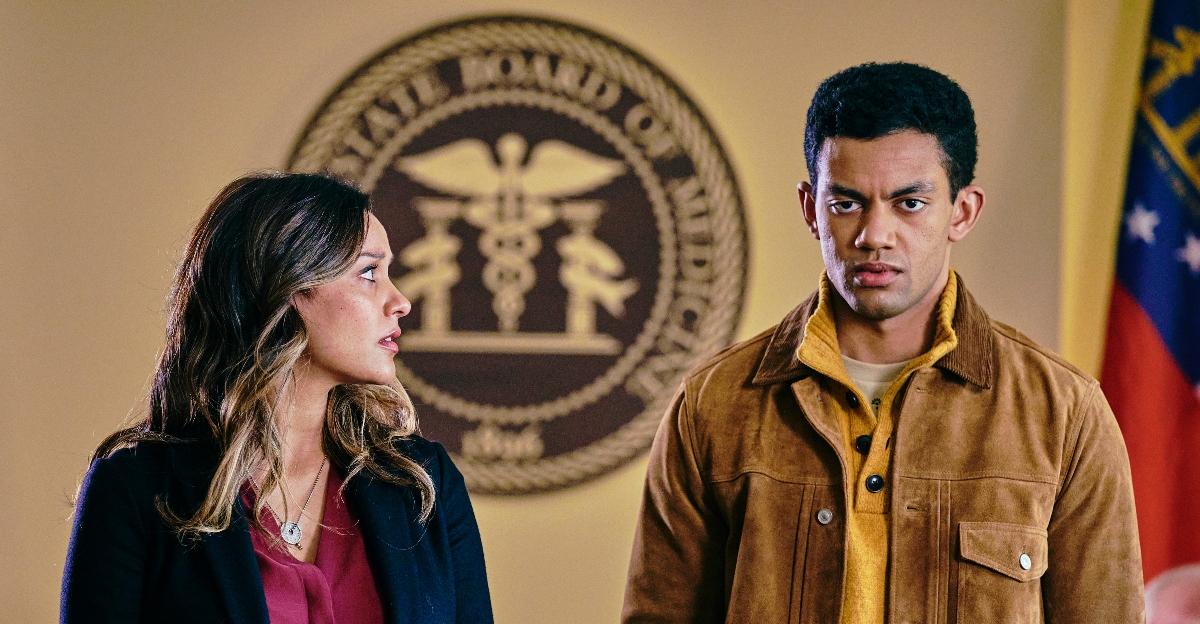 Trevor confronted Dr. Porter at the board hearing where he revealed everything that had happened, even offering to test his DNA. It looks like the Board listened because Dr. Porter was out — but now Trevor has to contend with what he learned about himself and his mother.
Article continues below advertisement
Is Miles Fowler leaving 'The Resident'?
Obviously, there's a lot for Trevor to process, so he disappears in order to think. When Billie finally hears from him in Episode 16, we see that she's also had some self-reflecting to do. Prior to Trevor's disappearance, she wasn't feeling particularly maternal, which makes sense because she was most likely suffering from PTSD. However, after not knowing where Trevor was, a fire was lit inside of her.
Article continues below advertisement
Evidently Trevor realizes that he was trying to be a doctor for all the wrong reasons. "I wanted to be the person I thought you'd love enough to wish you'd kept me. I realized you were a child, that's why you couldn't keep me. Right now, it feels like being a doctor won't give me what it gives you," he says.
And Billie also has had some life-altering realizations. She tells Trevor she's happy for him, and of course proud. "These last couple weeks, when I didn't know where you were or what you were doing, I was beside myself with worry, which I suspect means I was feeling a little bit like a real mother. You are my son, nothing can ever change that. And I love you," she tells him.
Article continues below advertisement
Well, it turns out this scene was the last one for actor Miles Fowler, as he's officially leaving the series. According to TVLine, Trevor's rep revealed that he only signed on for one year. It's disappointing because he was a great addition to the series, and his storyline was so different and compelling. Hopefully he'll be able to return at some point, even if it's only as a guest star.
The Resident airs on Tuesdays at 8 p.m. EST on FOX.