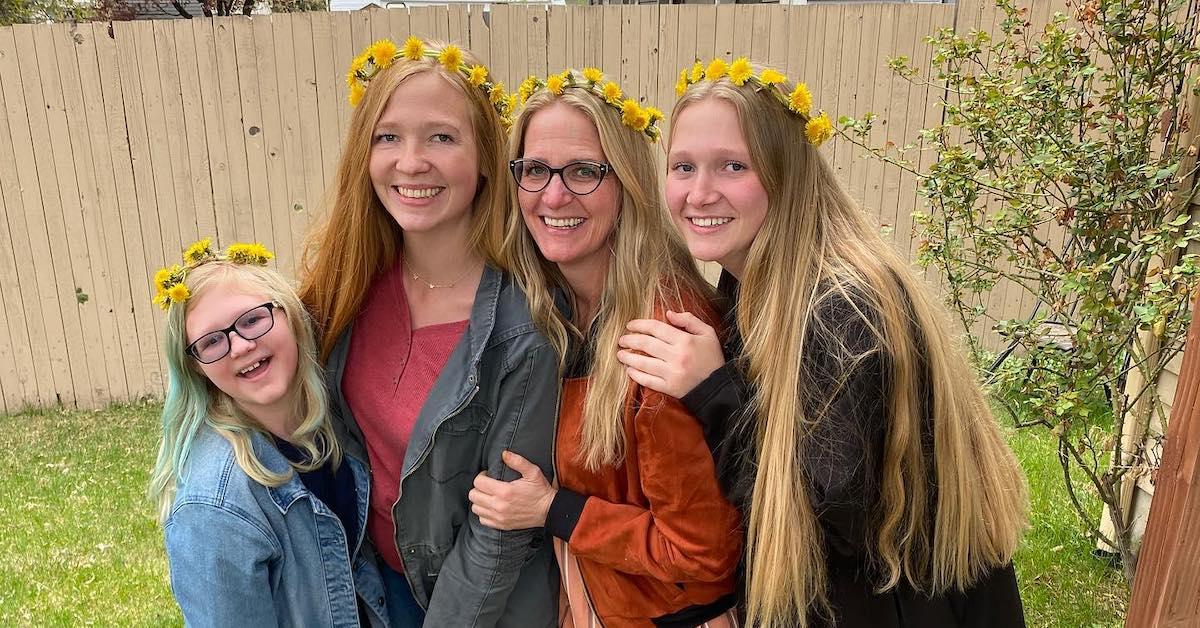 'Sister Wives' Star Truely Brown Nearly Died From Kidney Failure as a Toddler
What happened to Truely from 'Siter Wives'? Christine and Kody Brown's youngest child together nearly died when she was 3 years old.
When Sister Wives first started airing back in 2010, Christine Brown was pregnant with her daughter, Truely. Fast-forward to today, and the TLC reality series is in its 17th Season — and Kody and Christine's youngest child together is 12. As Christine's only kid still living at home, Truely has been featured more heavily in recent seasons of Sister Wives. More than once, the Browns have referenced a scary moment when she was seriously ill and hospitalized
So what happened to Truely? Keep reading to learn more.
Article continues below advertisement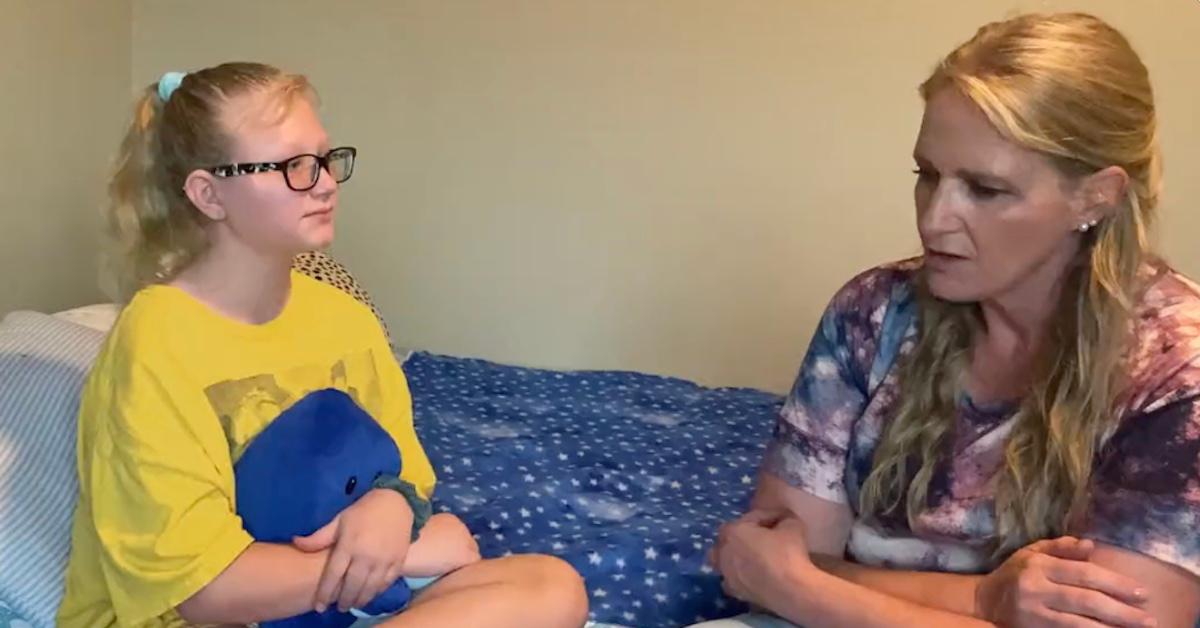 What happened to Truely Brown on 'Sister Wives'?
In 2014, when Truely was 3, she came down with the flu while Kody was watching her and the sister wives were on a trip in San Francisco. Robyn, Janelle, Christine, and Meri returned to Las Vegas (where they were living at the time), and Truely's condition had gotten much worse.
Christine ended up taking her daughter to a hospital, where it was revealed the toddler was suffering from acute kidney failure and dehydration. Truely was hospitalized for 11 days in total.
Article continues below advertisement
During Season 16 of Sister Wives, Kody brought up Truley's hospitalization when justifying his strict rules — wiping down mail with disinfecting wipes, changing clothes when coming home, avoiding going out in public, etc — surrounding COVID-19.
Article continues below advertisement
"I think Christine hates me partly because Truely almost died, and she thought that I had been negligent," Kody explained on the show, before tying it in with the pandemic. "I don't want to have one of my children die and then me hate the people who weren't doing the rules — and then end up in a divorce with whoever's child died."
Article continues below advertisement
What is Kody and Christine Brown's custody agreement for Truely?
Season 17 of Sister Wives has primarily followed Christine announcing she's leaving Kody and the aftermath of that decision. Among the details that needed to be worked out was the custody agreement for Truely, the only of Christine and Kody's kids who is still a minor.
Christine's plan was to move to Utah with Truely in order to live closer to Aspyn and Mykelti, two of her adult daughters. Although Kody hadn't been spending much time with Truely while they were all living in Flagstaff, Ariz., he was adamant about hiring lawyers to set up 50-50 custody. He also spoke about setting up a room at his and Robyn's house for Truely to stay in when she comes to visit.
Article continues below advertisement
It's unclear what the details of Kody and Christine's custody arrangement for Truely are today. But judging by her Instagram activity, Christine is very much living in Utah with Truely — and we're assuming she periodically returns to Flagstaff to visit her father.
Article continues below advertisement
Why are people speculating that Truely from 'Sister Wives' is on the autism spectrum?
Following an episode of Sister Wives that premiered on Oct. 23, 2022, a trending Google search involved Truely's name and "autism." It's unclear why this was a popular search term, as no one in the Brown family has said anything either way.
Article continues below advertisement
Article continues below advertisement
The most recent episode featured Christine talking about how Truely found out about her parents' divorce when she overheard Christine talking on the phone and mentioning they were moving. When Christine sat down to speak with Truely after she had a chance to process the situation, the then 11-year-old seemed very practical and mature about the situation — and also very well-spoken for her age.
Article continues below advertisement
Article continues below advertisement
The search habits of Sister Wives fans might be related to the fact that other members of the Brown family are known to be on the autism spectrum. Robyn Brown wrote in a 2018 blog post that her son Dayton Brown is on the spectrum. Furthermore, Christine's daughter Gwendlyn Brown previously had "Queer, Autistic, Sexy" on her Instagram bio, as Reddit users pointed out.
Unless Christine and/or Kody address it directly, however, it's inappropriate to speculate about Truely.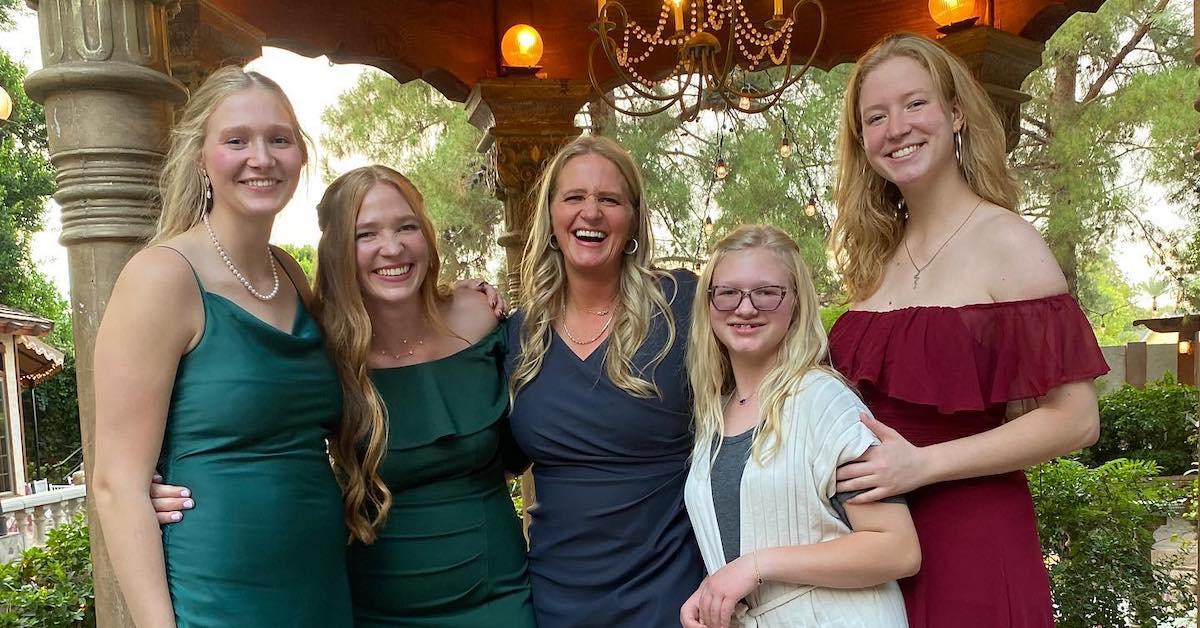 Article continues below advertisement
We're just glad that Christine and Truely seem to be enjoying their new home in Utah — and of course, being closer to Aspyn and Mykelti!
Catch new episodes of Sister Wives Sundays at 10 p.m. EST on TLC and on the Discovery Plus app.