This Four-Legged Fan Favorite Is Returning to 'Chicago Fire'
What happened to Tuesday on 'Chicago Fire'? The adorable Dalmatian made her debut in Season 7. Tuesday returns to the NBC series Dec. 8.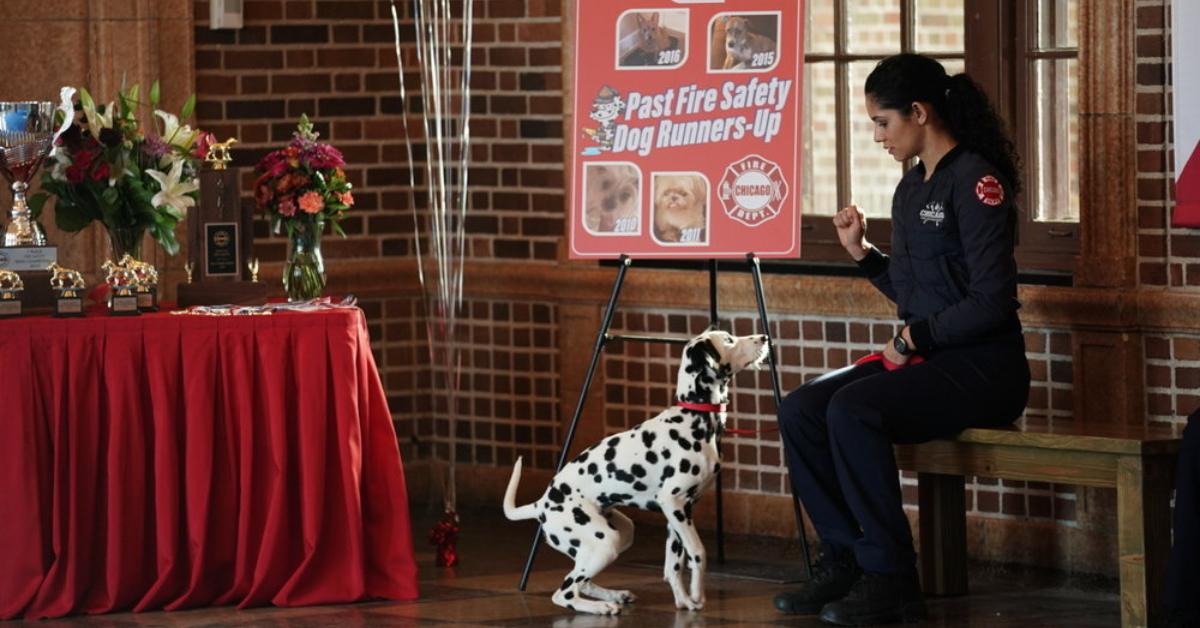 Ten seasons ago, we were introduced to Deputy District Chief Boden (Eamonn Walker) and the first responders who keep the city of Chicago, Ill. safe on NBC's Chicago Fire. Over the years, we've grown to know and love the family of firefighters at Firehouse 51 — including their four-legged mascot, Tuesday.
Article continues below advertisement
Tuesday made her Chicago Fire debut in Season 7 and has since become a fan favorite. But it's been a while since we've seen the adorable Dalmatian on screen. So, what happened to Tuesday on Chicago Fire? Here's what we know.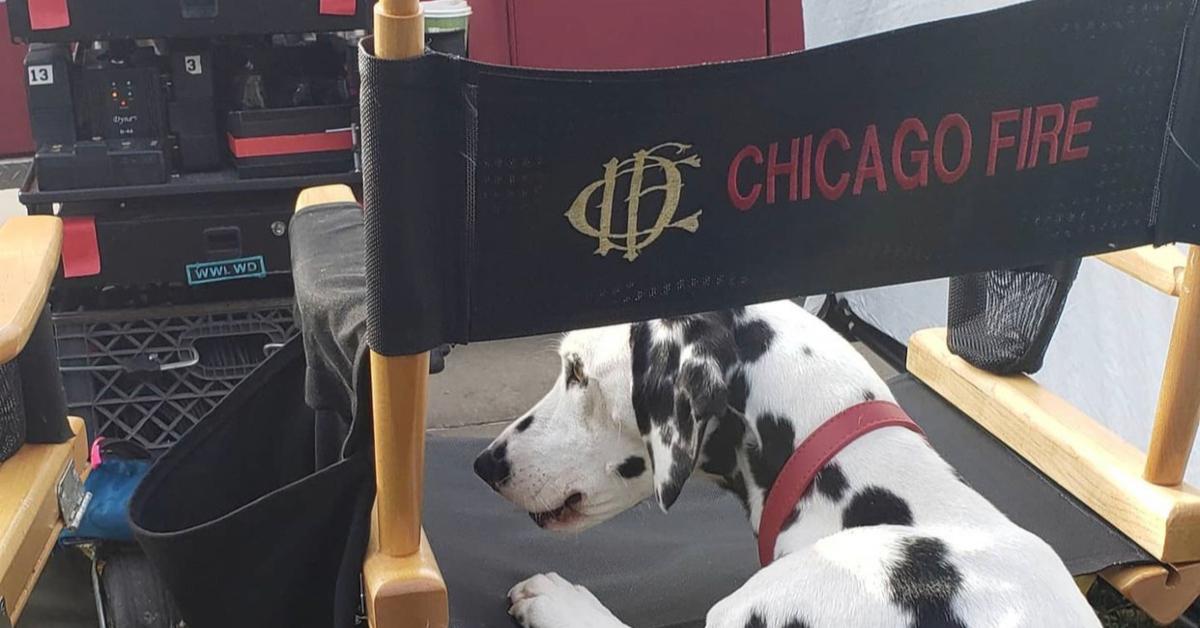 Article continues below advertisement
What happened to Tuesday on 'Chicago Fire'?
Firehouse 51's Christopher Herrmann (David Eigenberg) extended an invitation to Darren Ritter (Daniel Kyri) to join Engine 51 in Season 7. Not long after his arrival, Ritter introduced his co-workers to his canine companion. The firefighter explained that Tuesday suffered from severe separation anxiety which made it hard for him to leave her at home alone during his shift.
Tuesday only kicks it at the firehouse during the second shift when her dog dad is working, but she is known as Firehouse 51's official mascot.
It's not unusual for first responders to house a company pet. However, an ordinance was put in place in April 2021 that has an effect on every firehouse dog in Chicago, Ill.
Article continues below advertisement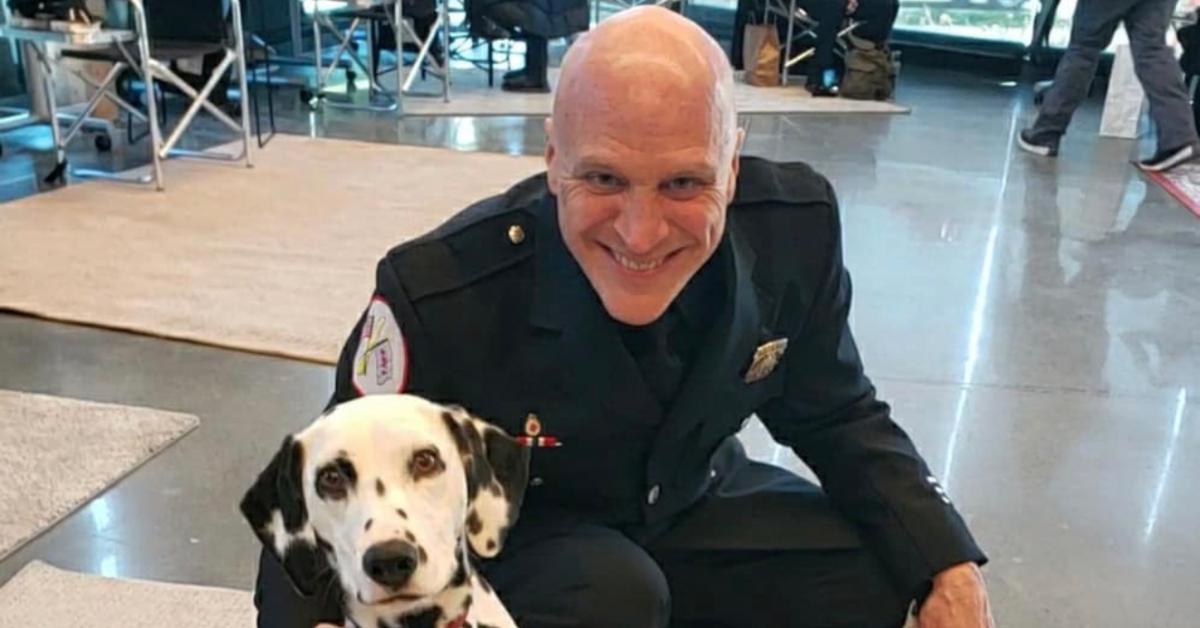 A tragic accident could explain Tuesday's absence from 'Chicago Fire.'
Reports indicate that Bones, a mixed breed firehouse rescue, escaped and later attacked and killed a neighbor's pet.
After the incident, Chicago Fire Commissioner Annette Nance-Holt released a memo that revoked "any and all prior permissions for dogs in the fire stations or on fire apparatuses." The newly implemented rule has been met with outrage from firefighters and civilians alike. Yet and still, the policy still stands.
Article continues below advertisement
Larry Langford, spokesperson for the Chicago Police Department said, "I am as sad to see the dogs go as anyone. I live near 116 and was well aware of Bones and the longtime king of the house Salty. I also feel the pain of the neighbor who watched as Bones attacked and killed her dog while she walked it past the firehouse over the weekend."
"I will miss Bones as we all miss the pups, but it must be done. I would hate to see another pup or worse a child attacked by one of our own," he added.
The new ordinance would explain Tuesday's recent absence from Chicago Fire. The series has a long history of keeping the Chicago Fire storyline authentic. But the Dalmatian's fans will be pleased to know that we haven't seen the last of her. Tuesday returns to Firehouse 51 on Dec. 8, and she's ready for her close-up.
Article continues below advertisement
Ahead of the episode's premiere, a picture was posted on Tuesday's official Instagram account that was captioned, "Getting ready to step on stage for Season 10 of Chicago Fire. Who is ready to see my spots tomorrow night?"
You can see Tuesday on Chicago Fire on Wednesday, Dec. 8 at 9 p.m. EST on NBC.