Miami Heat Guard Tyler Herro Will Attempt to Return in the NBA Finals
Miami Heat star Tyler Herro has missed most of the team's postseason run in the 2023 NBA playoffs. What happened? Here's everything we know.
Following a Game 1 victory over the top-seeded Milwaukee Bucks in the 2023 NBA playoffs, the Miami Heat were short one player for the remainder of that first-round series, plus the Eastern Conference semifinals and finals. The player in question was none other than star shooting guard Tyler Herro.
Article continues below advertisement
Ahead of the third quarter of the April 16 game, the 2022 NBA Sixth Man of the Year was ruled out for the rest of the game, and he's been injured ever since. What happened to him? Here's what we know about Tyler Herro's injury, including if he'll return in the NBA Finals.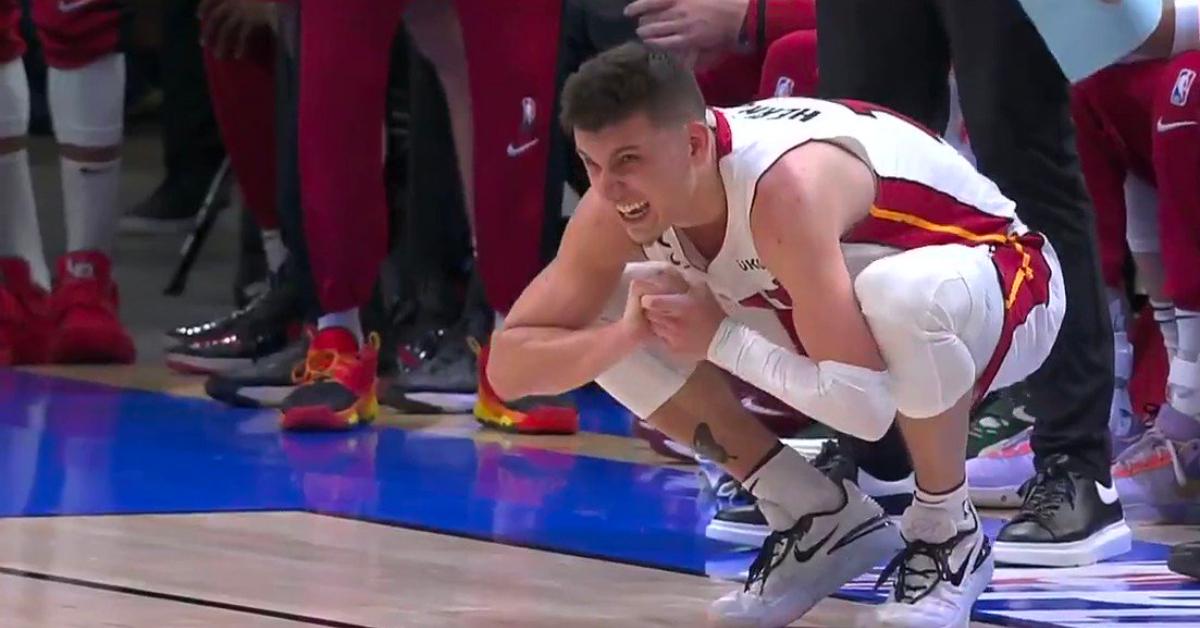 Article continues below advertisement
What happened to Tyler Herro?
Late in the second quarter, Tyler sustained an injury after diving for a loose ball. He was unsuccessful, and, as a result, he crashed to the floor and was in immediate pain. The 23-year-old shooting guard attempted to run off the court but stayed in the game until halftime, nailing a three-pointer before holding his right hand and wincing in pain.
At halftime, the Heat announced that Tyler broke his right hand and would not return for the rest of the team's playoff matchup against the Bucks. According to Chris Haynes of TNT and Bleacher Report, Tyler broke the middle and ring finger on his shooting hand.
Article continues below advertisement
When will Tyler Herro return?
At the time of his injury on April 16, Tyler was expected to miss 4-6 weeks of gameplay. He's been out since; Tyler even missed the first few games of the NBA Finals series. But will he return before the series is over?
Article continues below advertisement
On June 12, ESPN reporter Adrian Wojnarowski tweeted that Tyler, who had been upgraded to "questionable," will attempt to return to the court for Game 5.
"The hope is that Herro doesn't suffer a setback ahead of Game 5 and can still manage the discomfort in his right hand, sources said," per Adrian. "Herro has been out since fracturing the hand in Game 1 vs. Milwaukee in the opening round of the Eastern Conference playoffs."
Article continues below advertisement
It can't be easy to sit on the sidelines and watch as your teammates battle for the championship title without you. Here's hoping that he's in good enough shape to compete in Game 5 and beyond — if the series continues! The Heat need him back if they want to stand a chance against two-time MVP Nikola Jokić and the Nuggets!