What Happened to Boston Meteorologist Zack Green? Viewers Wants Answers
Zack Green is one of the meteorologists on WBZ in Boston, but at the end of September 2023, the station bid farewell to the fan fave. What happened?
The Gist:
Zack Green is a well-known weatherman who worked out of WBZ in Boston.
On Sept. 20, 2023, the station celebrated his last day at the network with an on-air tribute.
Zack indicated that he had been let go, but viewers still have questions.
Article continues below advertisement
Few TV viewers are more loyal than those who regularly watch the local news, and that seems to be particularly true in Boston. In September 2023, viewers of WBZ in Boston were sad to see that Zack Green, one of the meteorologists for the network, was leaving WBZ This Morning.
Zack had been with the morning team at WBZ for nearly four years, and had even gone somewhat viral in 2020 for hilariously getting caught dancing on camera. Naturally, many are wishing he didn't leave the station. So what happened?
Article continues below advertisement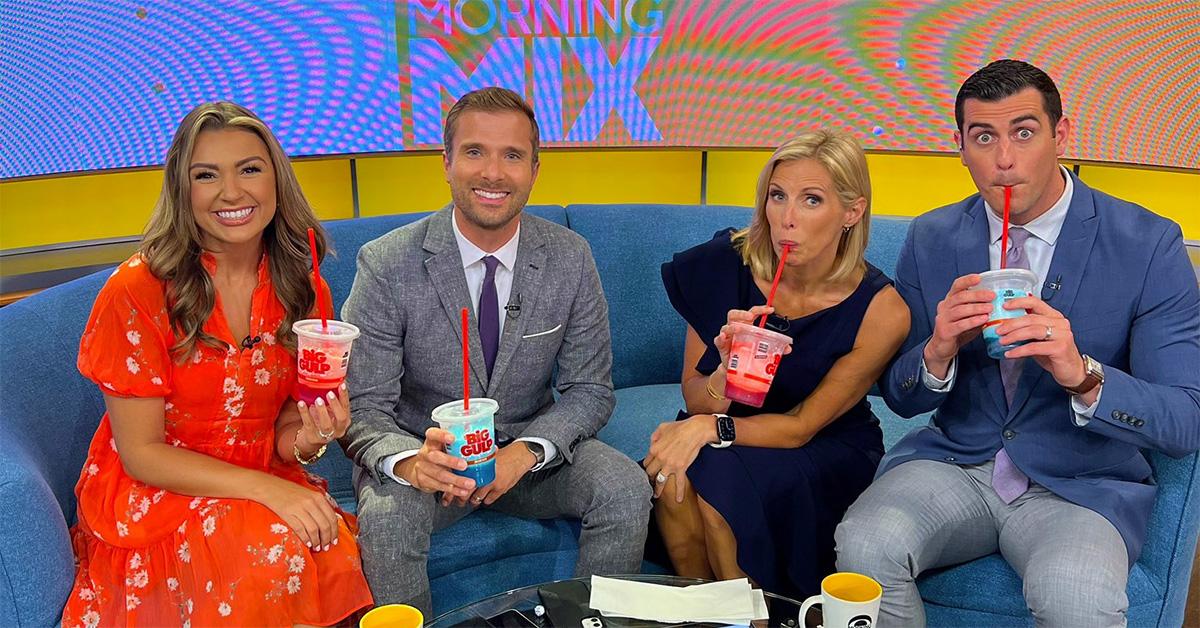 What happened to Zack Green? Why did Zack leave WBZ?
On Sept. 30, 2023, WBZ This Morning ended that day's program with a sendoff to Zack.
"We are saying goodbye but not without looking back," anchors Kate Merrill and Liam Martin said while standing beside Zack. Kate noted that "we've seen him take part in lots of things" and that "we can always count on his forecasts and weather coverage, but he's always up for anything, always making us laugh."
Article continues below advertisement
The team then played a clip of the moment he got caught dancing on camera, noting that he dances quite often.
"Every commercial break, any time there's music on, it's one of the ways I've been able to be myself," Zack said about the dancing. "And I can't thank you guys enough for that."
Article continues below advertisement
Zack then indicated that he had been let go when he explained: "When I learned the dynamics of the show were going to shift about eight weeks ago or so, I can't lie, it hurt."
"But I come in with a smile on my face," he went on, "and it's a testament to you guys and the control room and the weather team and the producers and the love that I have for our floor director Denise and the photographers and reporters out in the field.
"I wish we could do this for a lot longer," he said, "and I just want to thank the viewers at home for supporting me and let me live out my dream all these years."
The co-anchors ended the broadcast with a tearful hug as a cake out was brought out.
Article continues below advertisement
Zack also posted a message on social media that further indicated he had been let go because of the network's "new direction."
"When I was notified that the show would be moving in a new direction, this team was there for me and then some. I cannot thank everyone enough," he wrote before thanking everyone he worked with.
Article continues below advertisement
"This city and this station will alway be home," he later wrote. "Being able to give my late grandmother her forecasts, saying 'Good morning' to my baby as she was up with Mommy, and living out my childhood dreams was a blessing."
"What's next is still to be seen," he concluded. "What I do know is I will leave this chapter with grace and gratitude. To anyone that has followed me or watched, thank you so much for the support over the years. Love you all."
Article continues below advertisement
Fans on Reddit theorized about the "new direction" the network was going, with one person jokingly (or not jokingly?) wondering if perhaps the program would be "replacing all people with ChatGPT and some animations."
"Perhaps shifting weather reporter schedules so they overlap different resulting in one fewer headcount," someone else wrote. "Or using a network reporter that does regional weather rather than local. Just spit balling."
"I think it's the former," another Reddit user replied. "I noticed the weather people don't always work the same shifts every day. Maybe they're already experimenting with overlapping schedules."