Folks Are Divided Over This ChatGPT "Hack" That Tweaks Your Résumé for Job Listings
This man on TikTok suggests using ChatGPT to generate a resume that stands out in job applications in a hack that's gotten mixed reception.
The encroachment of artificial intelligence has given creatives plenty of cause for concern. With more corporations teasing the use of AI in place of human-generated art and media, folks have been fearing for their jobs as writers, actors, and entertainment creators. In fact, the rise of AI has been a major sticking point in the 2023 SAG-AFTRA and WGA strikes in which protesters are fighting for tighter protections against AI infringement on intellectual property.
Article continues below advertisement
But while you might have been hearing a lot about how AI presents dangers to your favorite shows and movies, it has also had an effect on how people get other jobs as well. According to a 2019 study by CNBC, corporations have been using AI and bots to filter out resumes that don't meet the precise criteria laid out in their job postings.
One man suggests fighting fire with fire with this résumé hack, using ChatGPT to create your résumé.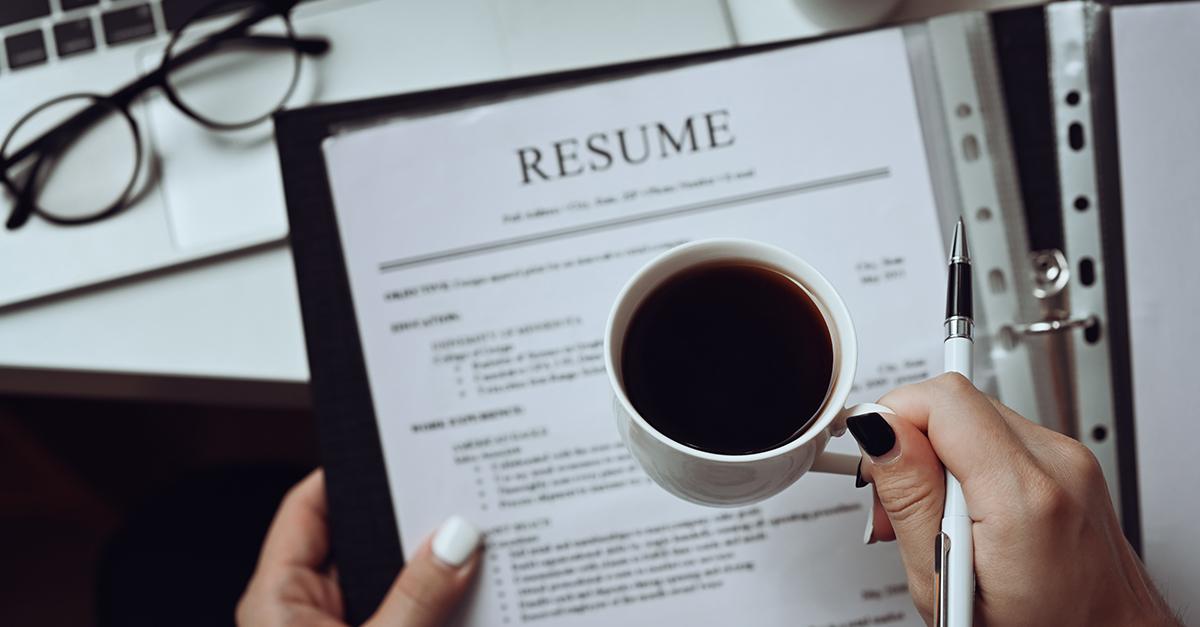 Article continues below advertisement
This TikToker suggests using ChatGPT to make a résumé for job applications in one controversial hack.
In case you aren't aware, ChatGPT is an AI tool in which you can send text prompts to specially designed bots that will generate responses based on the context and information given by a human. While most people may use it for fanfics or meme fodder, some users claim that it can have far more useful applications.
For instance, "Kyle is baked" on TikTok (@bakedfreshhh) claims to be a hiring manager and suggests using AI to make résumé for your job applications. In his short TikTok, he warns that recruiters and businesses are essentially using AI against job hunters.
Article continues below advertisement
"They're using AI now to filter out your résumé," he suggests. What that means is that artificial intelligence is being used by hiring managers to weed out and ignore résumés, regardless of quality, that don't perfectly fit the criteria for their job listings.
Luckily, OP has some suggestions on how you might be able to curtail some of these filters.
Article continues below advertisement
He suggests using ChatGPT to formulate a résumé using the keywords found in the job description for a job posting. From there, whatever bots a recruiter might be using will pick up on your specific AI-generated résumé simply because it will have matched the job description that the recruiter's bots are already looking out for.
"They have software that literally blocks you from even being seen if you don't have the right keywords," OP claims.
He offers this advice in the hopes that this will help folks with their job searches.
Article continues below advertisement
It may not be that farfetched, especially since more and more people are leaning on AI to help them find jobs. One person even claims that ChatGPT helped them land their dream job of being a wildlife biologist.
Article continues below advertisement
However, not everyone is convinced that jobs that use AI to filter résumés are places that people would want to work for. Many worry that even if ChatGPT can manufacture a good résumé, the jobs that are being offered simply aren't worth the effort.
Article continues below advertisement
One person in the comments wrote: "I didn't go to college to work for the minimum wage salary they're offering. Can't find any serious job postings."
Another person laments, "[these] systems are created not to find the best candidate but to filter out 90 percent [of them], some of them well-qualified."
Even if you plan on using ChatGPT to construct your next résumé, it's important to still go for a job that will actually meet your needs. Any place that inadvertently requires you to comply with AI while not compensating you fairly for the effort needs to be reevaluated.