What Happens to 'Bachelor' Engagement Rings If a Couple Breaks Up? Iconic Jeweler Neil Lane Says ... (EXCLUSIVE)
Neil Lane donates the engagement rings for the couples of the 'Bachelor' franchise, but what happens when they break up? Neil himself shares the details.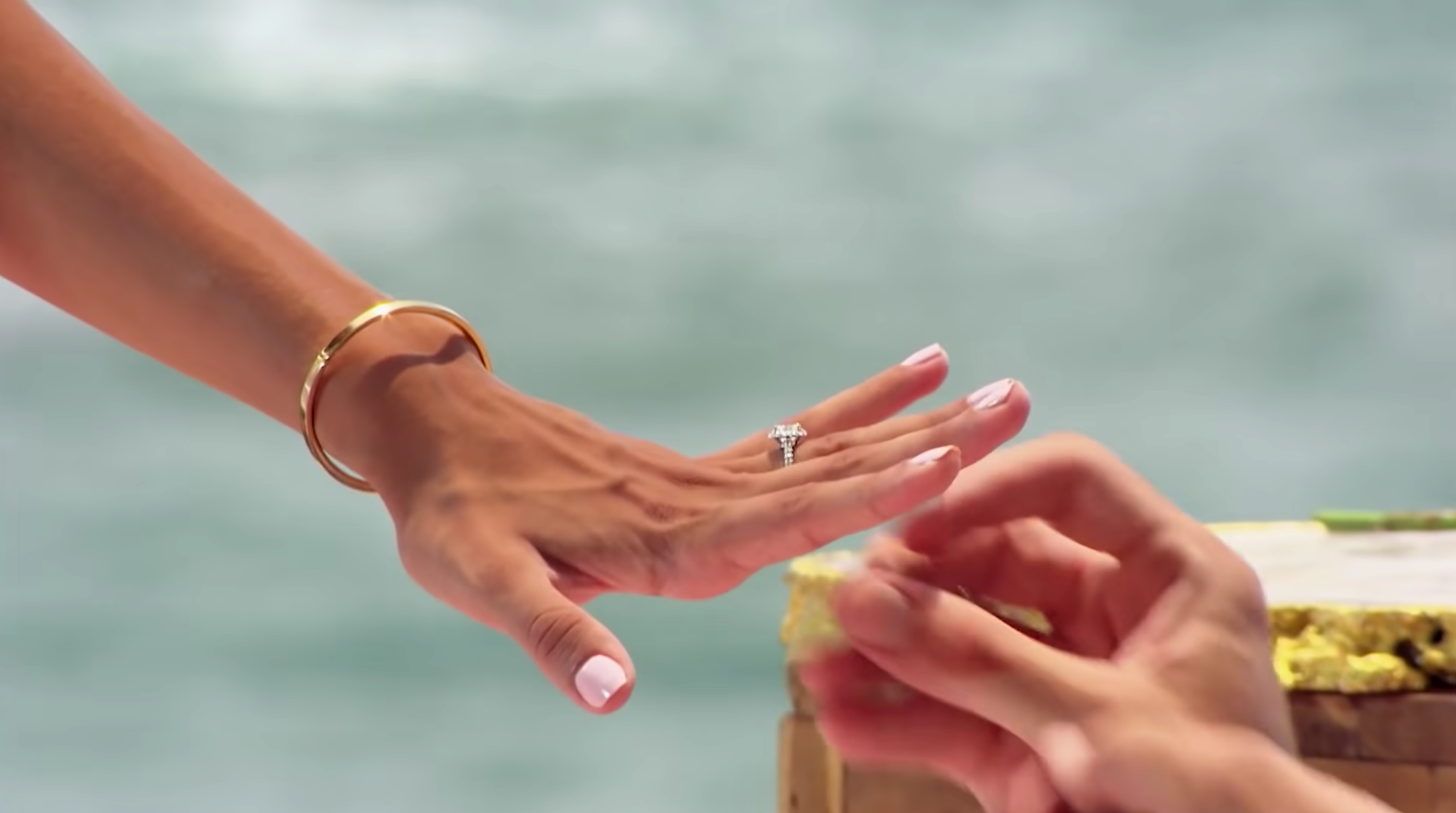 Does "true love" still ring true?
When The Bachelor first aired, it was framed as an experiment to see if love could be found on television. While the show has since become a launching pad for influencers, fans still tune in to (hopefully) witness two people fall in love and live happily ever after.
One major highlight of the ABC reality series — aside from the drama — is when the bachelor meets with iconic jewelry designer Neil Lane and picks out THE ring for his beautiful bride. Oh, and did we mention, the ring is free of charge!
Article continues below advertisement
However, if you're a fan of Bachelor Nation, you know that most couples have not made it down the aisle. In fact, many couples split after less than a year of dating. So, what happens to the engagement rings post-breakup?
Neil Lane, who partnered with Poppy Flowers for a new collab, spoke exclusively with Distractify about his process for helping the bachelor men find their perfect ring, his favorite engagement hardware from the show, and what happens to the rings if the couple splits.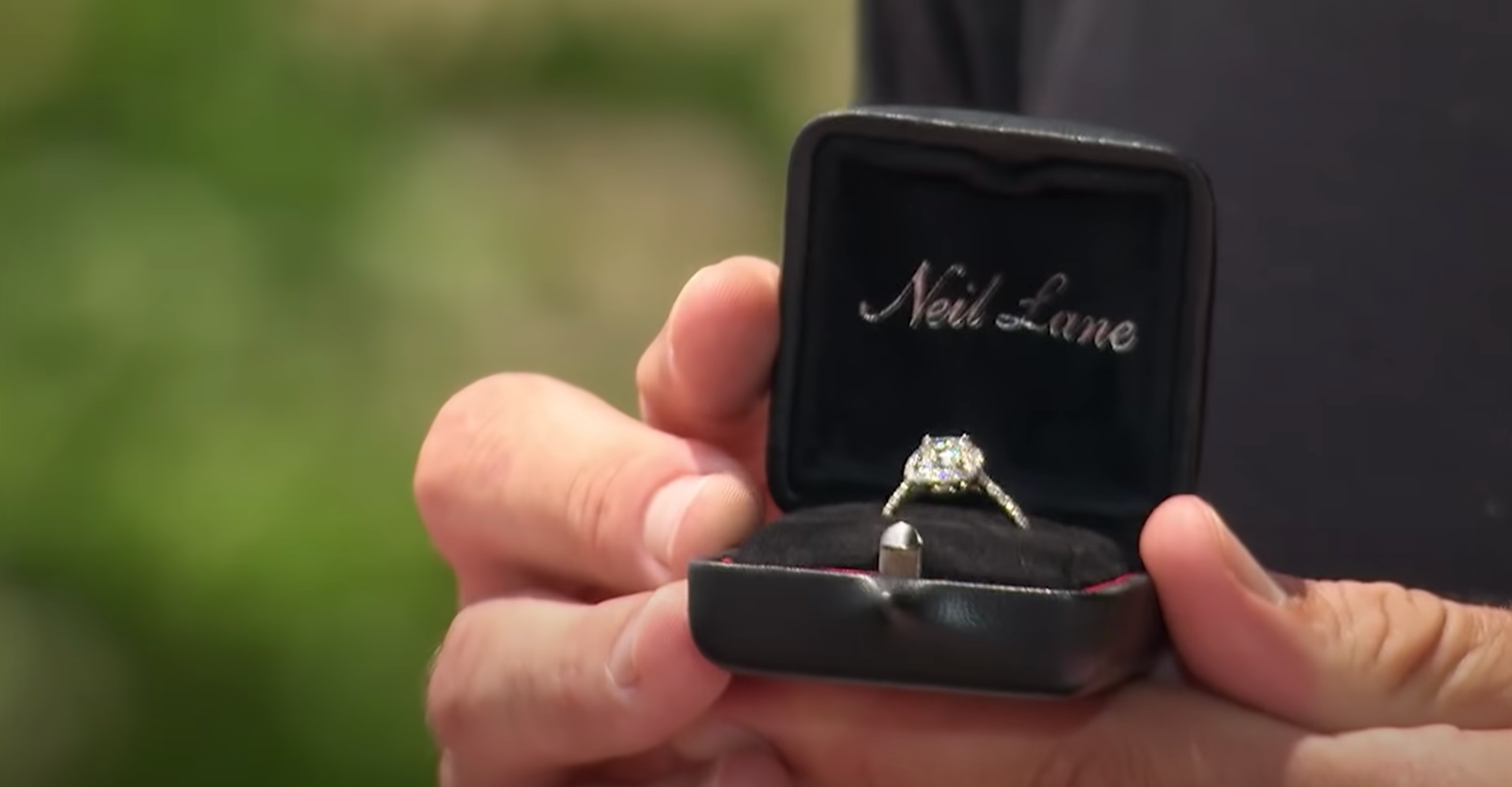 Article continues below advertisement
What's Neil Lane's favorite ring to appear on 'The Bachelor'?
Out of all of the seasons of shows in the Bachelor franchise, there have been almost 50 proposals, meaning Neil has helped almost 50 couples pick out their engagement rings. While this is only a tiny fraction of the number of rings Neil has helped place with happy couples, it's still no small number of televised proposals to have had a hand in.
"Rings are like your kids, you know? The one you have the most recent is your favorite," he laughs when asked about his favorite from the show.
That being said, Neil named both Rachel Lindsay and Sean Lowe's rings from their respective seasons as some of the most prominent in his memory — and even says that Rachel's ring "put the pear shape on the map." Rachel's three-carat diamond stunner made headlines at the time, and Neil notes that her ring's design held sentimental value for him.
"I always want to give an homage to my mom who had a pear shape when I was growing up. So, when I have the opportunity to design pear-shaped rings, I always think about my mom," he tells us.
Article continues below advertisement
What happens to the engagement rings after 'Bachelor' couples break up?
Before someone gets down on one knee on The Bachelor, Neil personally walks them through the process of picking out the ring for their loved one. While viewers only get to see a small portion of his process, Neil describes these sessions as "intimate," where he gets to talk one-on-one with the proposer about their special person.
"Today, the ring is about a person's style, design, how they present themselves, how they feel about themselves, and also how it represents the love between the two of them," he says. "So [picking a ring is] a process."
Article continues below advertisement
"I ask them to tell me more about who they're going to give the ring to — tell me about this person. Tell me their style. Tell me what they're like. What do they do? Where do they work?" he explains. "And as they tell me more about their person, their beloved, I see how their eyes roll when they think about them. And I think, 'Wow, this guy's really romantic, or this girl, she's over the moon."
"I actually look in their eyes and feel their energy and which [ring] gravitates toward them," he adds. "I'm sort of getting an idea about how they feel about the other person."
Article continues below advertisement
Even with the cameras off, Neil says he doesn't skate corners for the Bachelor couples and still gives them his very best.
Unfortunately, of the couples who left the show engaged and ready to start their happily ever after, only about one-fifth are still together today — leaving a lot of personalized rings without couples to show them off.
Previous Bachelor leads have confirmed that if you get engaged on the show and break up within two years of the finale, you have to return the ring that was donated by Neil. But what exactly happens to those rings after they're returned to Neil and his shop?
"It probably goes to ring heaven," he says. "And I'm sure it's [in a place with] tons of Poppy Flowers (like the arrangements he designed), a beautiful atmosphere. So that's where the ring goes. It goes to ring heaven if they break up."
New episodes of The Bachelor air on Mondays at 8 p.m. EST on ABC.