As Much as We Love Louis's Version of Events on AMC's 'Interview With the Vampire,' Where Is Lestat?
While Louis is regaling Daniel with the story of his life with Lestat, we only see Lestat in flashbacks. What happens to him on AMC's series 'IWTV'?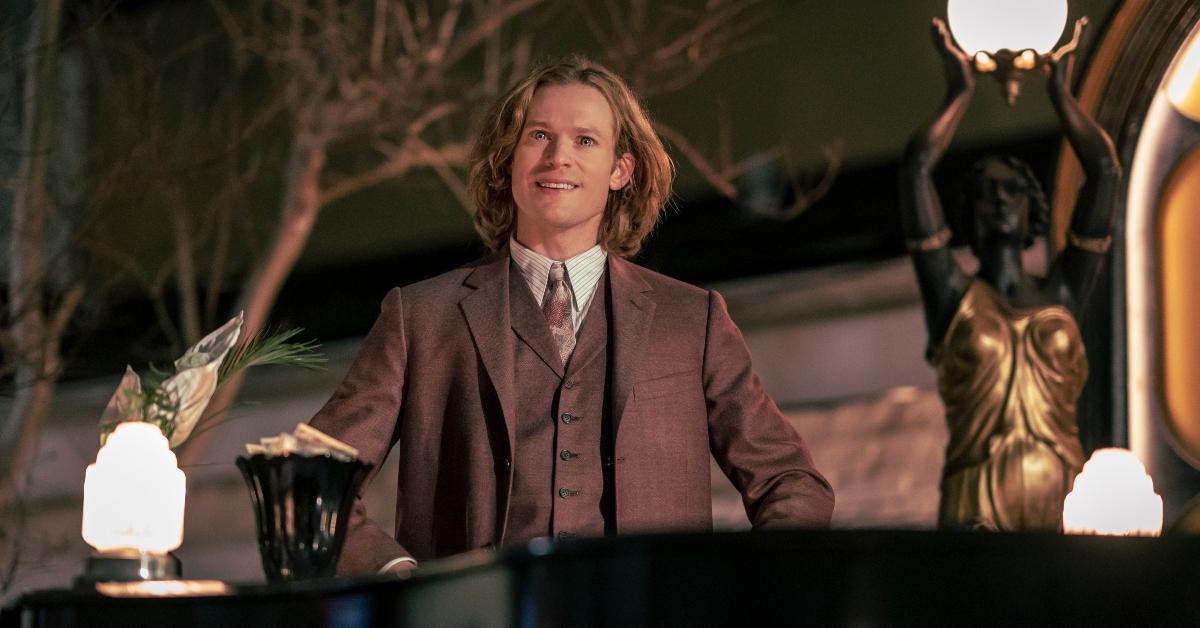 Spoiler alert: This article contains book spoilers for Anne Rice's novel Interview With the Vampire, as well as TV spoilers for those not caught up on the AMC series.
AMC's television adaptation of Anne Rice's Interview With the Vampire has managed to achieve the near-impossible. It updated a beloved book to reflect slightly more modern sensibilities while maintaining its original integrity. Making any changes to source material that has such a rabid fan base is always dicey, but this series has really done the book justice.
Article continues below advertisement
Both the book and the television show begin with Louis de Pointe du Lac (played by Jacob Anderson in the show) telling a reporter the story of how he became a vampire. Through a series of flashbacks we learn about Louis's life before he was given the Dark Gift as well as how he and Lestat (Sam Reid) found each other. While Louis is being interviewed, we only see Lestat in the past. What happens to Lestat in Interview With the Vampire? The Brat Prince always returns.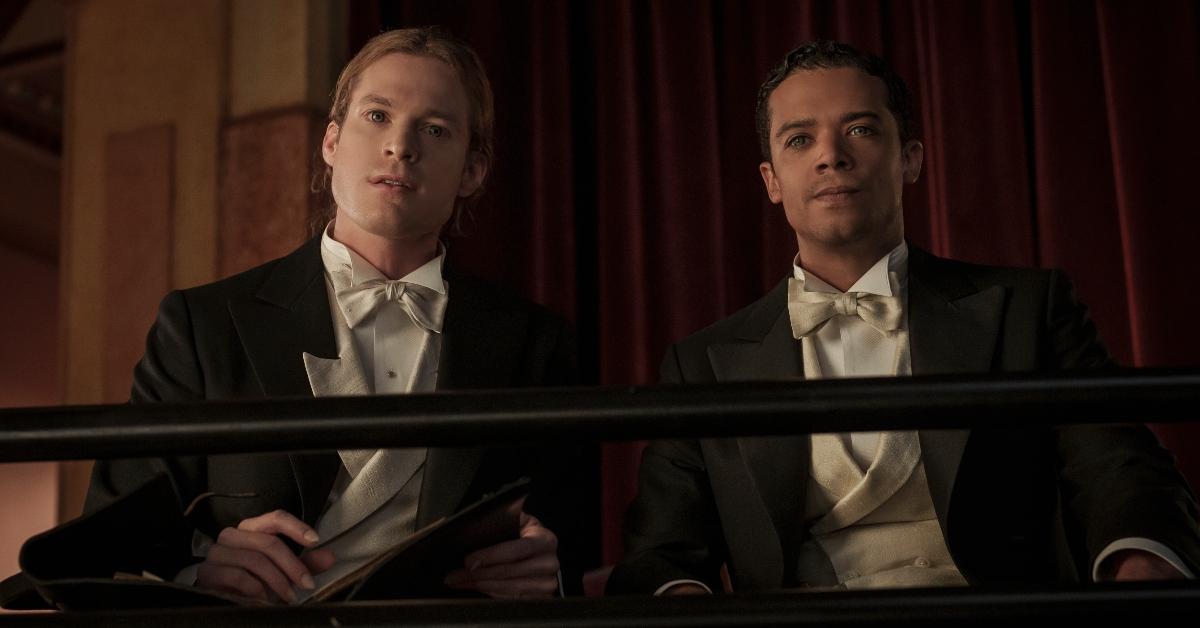 Article continues below advertisement
Where is Lestat in AMC's 'Interview With the Vampire'? It's time to hit the book.
Like the book, the AMC series primarily takes place in New Orleans, but unlike the book, it's set in the early 1900s. As Louis dips back over decades to share his journey with the interviewer (Eric Bogosian), we meet Lestat as Louis did. We watch him seduce Louis with promises of a life less painful once he is turned, a promise Lestat could never keep.
Destroyed by the suicide of his brother, Louis accepts the Dark Gift at enormous cost. Soon he loses his family and his way of life and, while grief-stricken, saves a young girl (Claudia, played by Bailey Bass) from a burning building only to have Lestat turn her as well. Their strange new family is briefly happy, until Claudia falls in love and accidentally kills a boy. She descends into madness, eventually leaving for seven years. Upon her return, chaos ensues. If the series follows the book, what happens next is devastating.
Article continues below advertisement
In the book, Claudia and Louis flee to Paris (in the 1800s) after believing they killed Lestat. While there, they meet other vampires who end up killing Claudia because they discover she tried to kill her maker. They found this out when Lestat also showed up in Paris on the hunt for Louis and Claudia. Shattered by Claudia's death, Louis kills most of the vampires and ends up traveling the world with one who lived — Armand.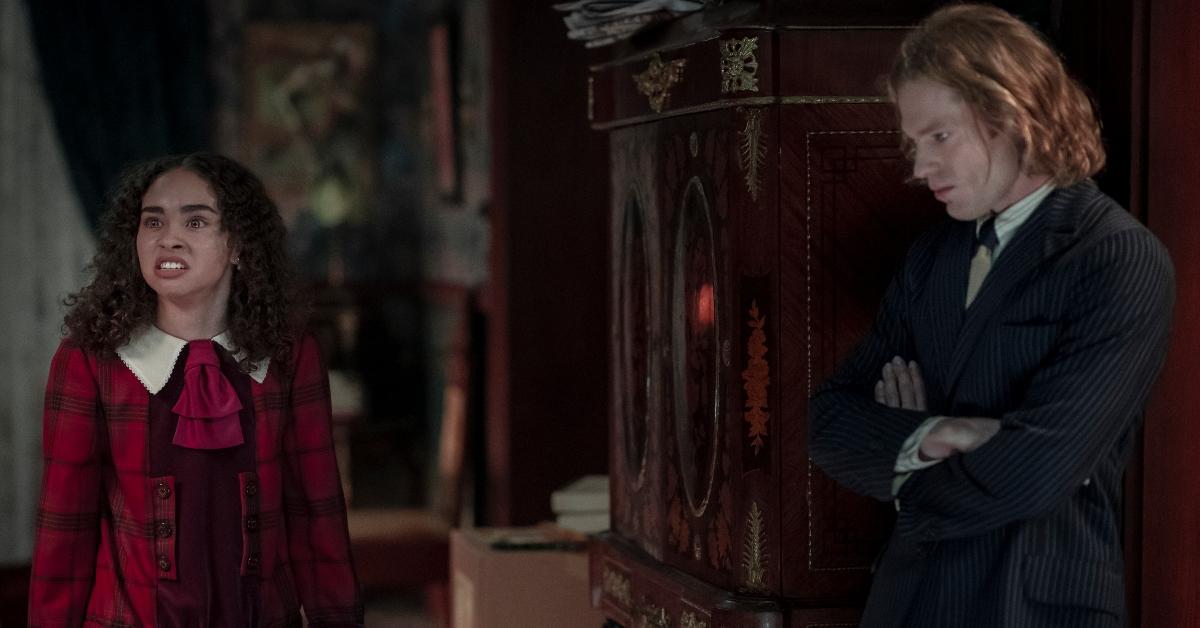 Article continues below advertisement
Lestat was still quite weak upon arriving in Paris, and when he confronted the vampires about Claudia and Louis, Armand lied and said Louis was dead. Drowning in anguish, Lestat returns to New Orleans and the home he once shared with Louis and Claudia only to become a recluse surviving on rats, fearful of the ever-changing world. He soon goes to ground where he remains for decades, while Louis is telling his story, only to awaken in the 1980s by the sounds of a rock band.
Where did the idea for 'Interview With the Vampire' come from?
In a 2014 interview with the Independent, Anne Rice, who passed away in 2021, discussed what drew her to vampires. "I was a sad, broken and despairing atheist when I wrote Interview with the Vampire," she told the outlet.
The book poured out of her after her 5 year-old daughter Michele died of leukemia in 1972.
"That was my response to seeing something die and something pass out of my hands like that, and seeing this beautiful child die, no matter what I did or anybody else did," she told ABC in a 1993 interview (via the New York Times).
It wasn't immortality that drew Anne to vampires; it was their humanity she found alluring. "Here you have a monster with a soul that's immortal, yet in a biological body," she shared with the Independent. "It's a metaphor for us, as it's very difficult to realize that we are going to die, and day to day we have to think and move as though we are immortal."
Now she lives on in a new version of characters she lovingly created oh so long ago.
Interview With the Vampire airs Sundays at 10 p.m. EST on AMC. You can also stream it with the AMC+ app.