Amber Heard Keeps a Water Bottle in Her Pocket, but What's in the Bottle?
Amber Heard is drinking from a water bottle during her trial with Johnny Depp, but many want to know what the contents of the bottle are.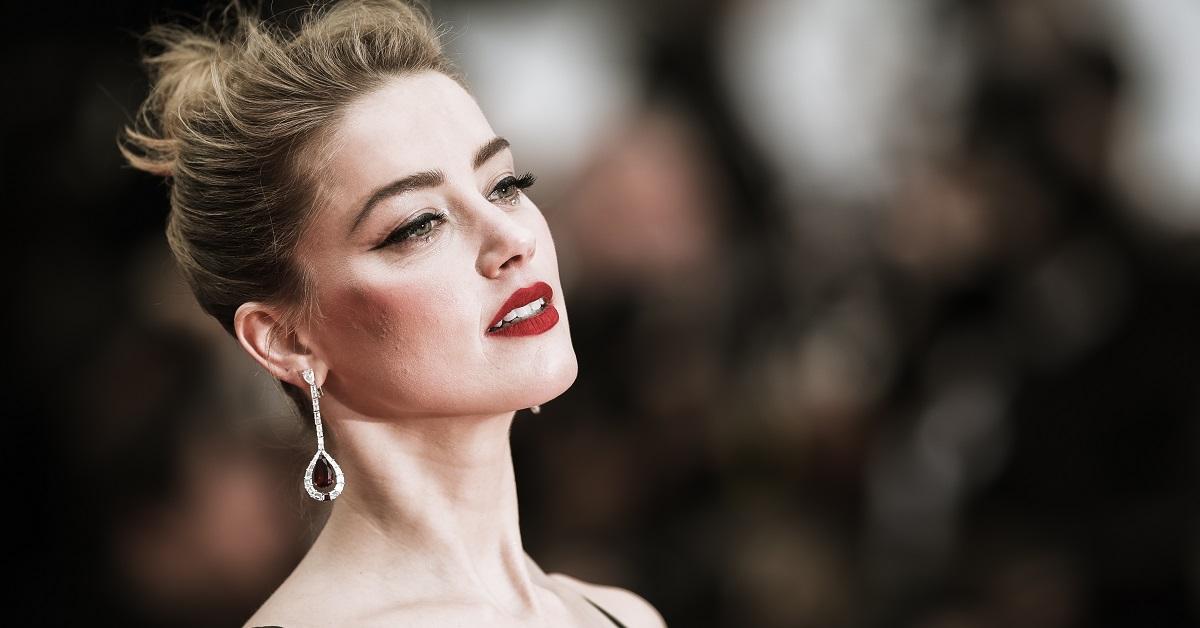 Few celebrity news stories have been more widely scrutinized than the ongoing trial between Johnny Depp and Amber Heard. As the trial continues with Heard's testimony, many have taken note of a small detail which they believe is telling. Recently, a video of Heard putting a water bottle in her pocket went viral online, leading many to wonder what the actress is drinking.
Article continues below advertisement
What is Amber Heard drinking?
It's impossible to say for sure what Heard is drinking, but the video in question shows Heard preparing to take a drink and then quickly screwing the cap onto the bottle and placing it in her pocket when she sees a court officer nearby.
This has led many to suspect that Heard is drinking alcohol during the trial, although there's been no definitive proof that she's doing that.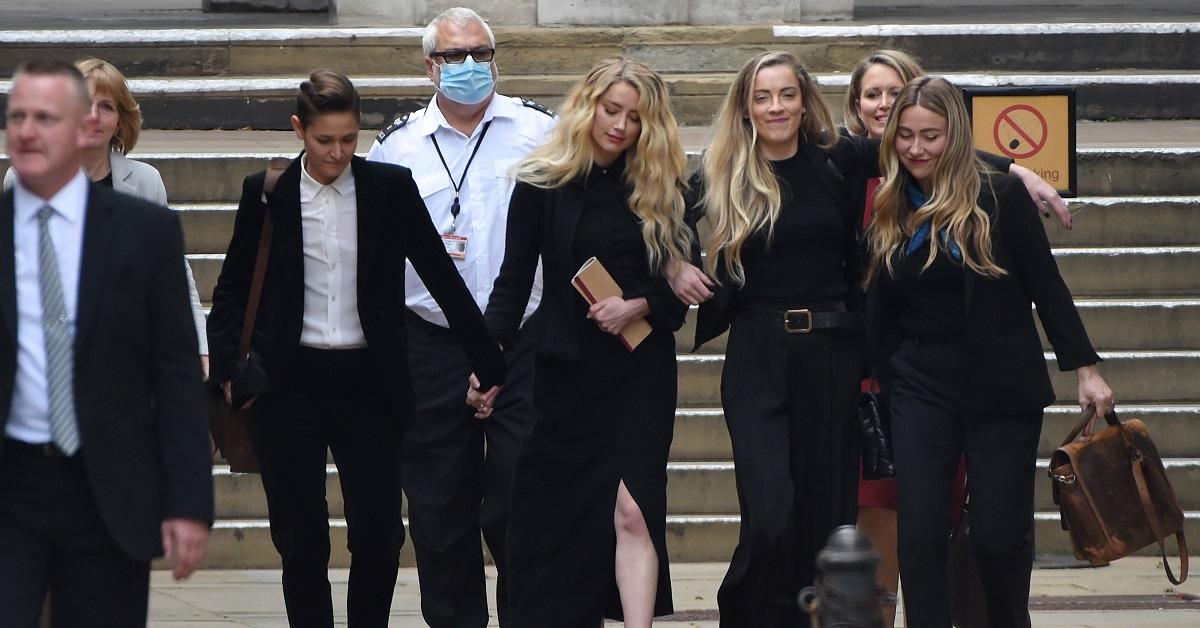 Article continues below advertisement
Bringing alcohol into the courtroom would certainly be ill-advised, especially in a case in which so much of Heard's testimony hinges on her claims about how Depp behaved while he was intoxicated.
It's certainly possible, though, that the internet is merely overanalyzing a small scrap of footage, and Heard has been drinking nothing except water out of her bottles throughout the trial.
The speculation that Heard was drinking was furthered after it was announced that authorities were banning the use of bottled drinks inside the courtroom. The decision was made before Heard took the stand to testify, and the same announcement had been made before Depp's testimony.
Article continues below advertisement
While this may have seemed like a rule designed to keep Heard from using her bottle, it turns out that it was actually put in place to ensure that projectiles weren't thrown at Heard or Depp during their testimonies.
The internet is certainly convinced that Heard is drinking alcohol.
In spite of a total lack of hard evidence, speculative videos on the internet have been more than enough to convince some that Heard is drinking in court.
"Someone needs to check Amber Heard for alcohol consumption while she is in court," one person wrote. "Oops did I say that?? Yep. Check her water bottle people!"
"I like how Amber Heard has literally been caught drinking and doing coke in court yet no mistrial?" another added.
Article continues below advertisement
Online fascination with the trial has become conspiratorial.
Although there is certainly some murkiness at the heart of the trial between Heard and Depp, the online conversation around the trial has created a new space for conspiracy theories. It's certainly possible that Heard is drinking alcohol in court, but is that likely, or just something that people are taking as true based on very selective evidence?
The internet has been filled with selectively edited videos, most of which suggest that Depp is some kind of hero and Heard is poised to lose the trial. The truth is likely a lot murkier than these videos suggest, and it's worth being careful about what you see on social media. You may believe one side or the other, but don't close yourself off to information that conflicts with your views.