Meet Denny From 'Virgin River' — Kai Bradbury Dishes on Season 4 of the Hit Netflix Series (EXCLUSIVE)
What is Denny's secret in Season 4 of 'Virgin River'? Actor Kai Bradbury spoke exclusively with 'Distractify' about joining the hit Netflix series and more.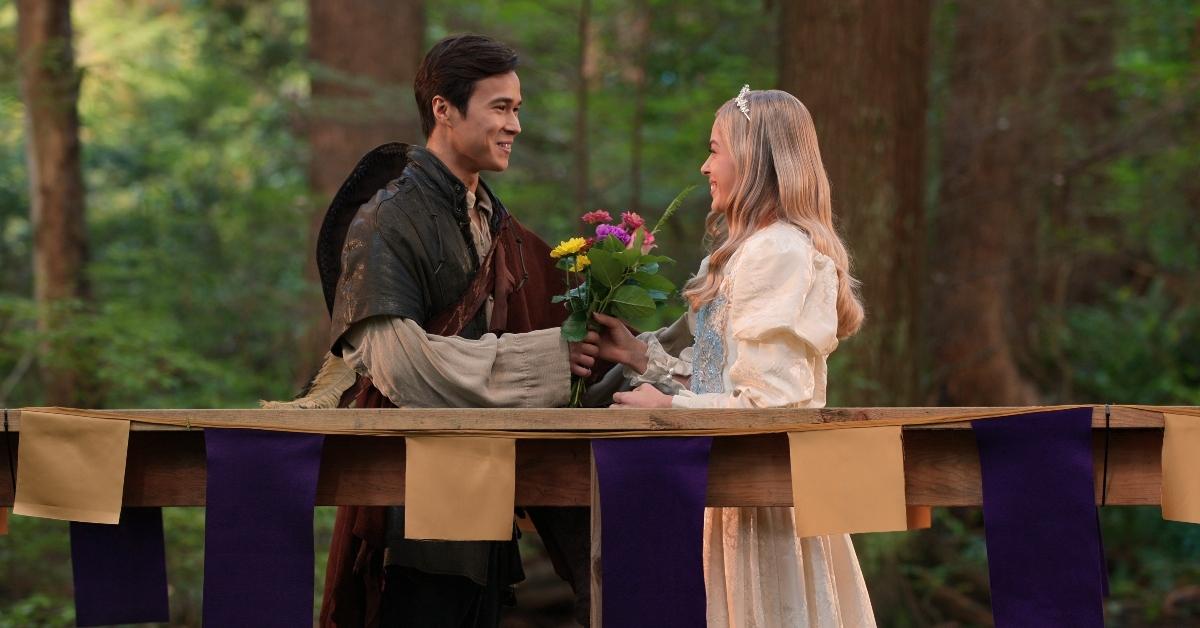 Spoiler alert: This article contains spoilers for Seasons 3 and 4 of Virgin River.
Fans of the Netflix series Virgin River have dealt with a slew of emotional rollercoasters since Mel came into town, one of those having to do with Denny Cutler (Kai Bradbury). He made his first appearance on the show at the very end of the third season, shocking everyone. He was there to visit his grandfather, Doc.
Article continues below advertisement
Since Denny's arrival in Virgin River, there have been a lot of emotional upheavals, and it turns out that he's been keeping a secret about his identity this whole time. Actor Kai Bradbury opened up exclusively to Distractify about joining the hugely popular series, and more.
Article continues below advertisement
Who is Denny in 'Virgin River'?
Denny is a character from the original book series who's finally made his TV show debut. "I did read a bit of source material," Kai told Distractify about how he prepped for the role. "And I have watched all previous episodes. As an actor, you want to be informed as much as possible about everything... but of course, that doesn't really come into play necessarily for Denny."
Playing the role of Denny also meant that Kai got to work opposite Tim Matheson, who plays his grandfather in the series.
"To have the opportunity to play his grandson and play opposite him, it's just such a gift," Kai raved about working with the "legendary" actor-director. "Watching him work, you receive new information and skills through osmosis, just watching him be. I just feel completely honored to get to collaborate with him and all the actors."
Article continues below advertisement
"Virgin River presented this slice of life opportunity where I got to play a really grounded person in still heightened circumstances," Kai added. "[It was] a chance to shift gears and explore a genre I don't get to do very often."
Aside from landing a dream role, Kai also dished on getting to film Virgin River in his hometown.
"We get to shoot in the most beautiful places in my home province and that's just a joy," he told us. "Denny's probably the closest character I've played to myself. So in many ways, it's easy... It's definitely a really comfortable role to play."
Article continues below advertisement
What is Denny's secret in 'Virgin River'?
When Denny comes to Virgin River, he tells Doc that he found out about him because Doc had dated a woman named Rose Miller back in his college days. She actually got pregnant by Doc but never told him about it since he was in medical school and she didn't want to get in his way. This baby was Denny's dad.
In time, Denny's dad met Denny's mom, and they had their son. Sadly, the deaths of both of Denny's parents prompted him to seek out his paternal grandfather.
In the present day, even though Doc is busy with his own medical career, he's excited to meet his grandson. He takes Denny in, moves him into the room above his clinic, and asks Lizzie to show him around Virgin River.
Article continues below advertisement
Unfortunately, Denny may not be exactly who he seems. When Doc catches him stealing medication out of a locked cabinet, Denny tries to play it off by saying that he needed something for a headache. However, when he gets caught again and Lizzie finds a bottle of medication prescribed to someone else in his room, many begin to question his motives — and some even think he may not be related to Doc at all.
Article continues below advertisement
But the reality of it all is actually much worse than anyone could have expected: Denny is actually Doc's grandson, but he has Huntington's Disease — a terminal illness.
According to the Mayo Clinic, Huntington's Disease is a rare disorder that causes the nerve cells in the brain to break down over time.
With Virgin River already green-lit for Season 5, fans are wondering if the series will dive into Denny's past and his battle with Huntington's Disease.
You can watch all four seasons of Virgin River on Netflix now.
Reporting by Brittany Frederick