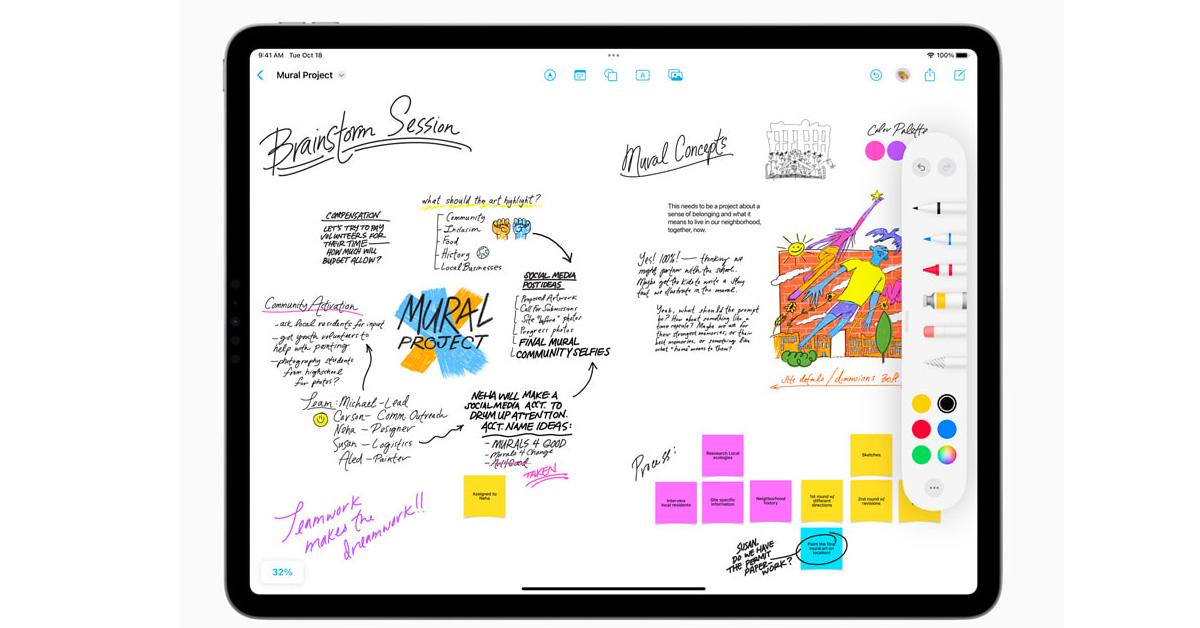 Apple's New Freeform App Is Designed to Replicate a Whiteboard for Brainstorming
Most of the time, new updates to iOS fix minor bugs or introduce small new features. Every once in a while, though, Apple introduces an entirely new feature or app, and that's exactly what they've done when iOS 16.2. The new update includes a new app known as Freeform. Naturally, many people are curious about exactly what this app is for, and why Apple took the time to design it.
Article continues below advertisement
What is the Freeform app?
In its official press release announcing the app's introduction, Apple describes Freeform as "an infinite canvas" designed for "creative brainstorming and collaboration." Essentially, it's a virtual whiteboard that you can use to collaborate with up to 99 other people.
Apple first announced the feature during its WWDC keynote earlier this year. At the time, it revealed that the app would allow you to add photos, files, drawings, notes, links, or anything else to the whiteboard.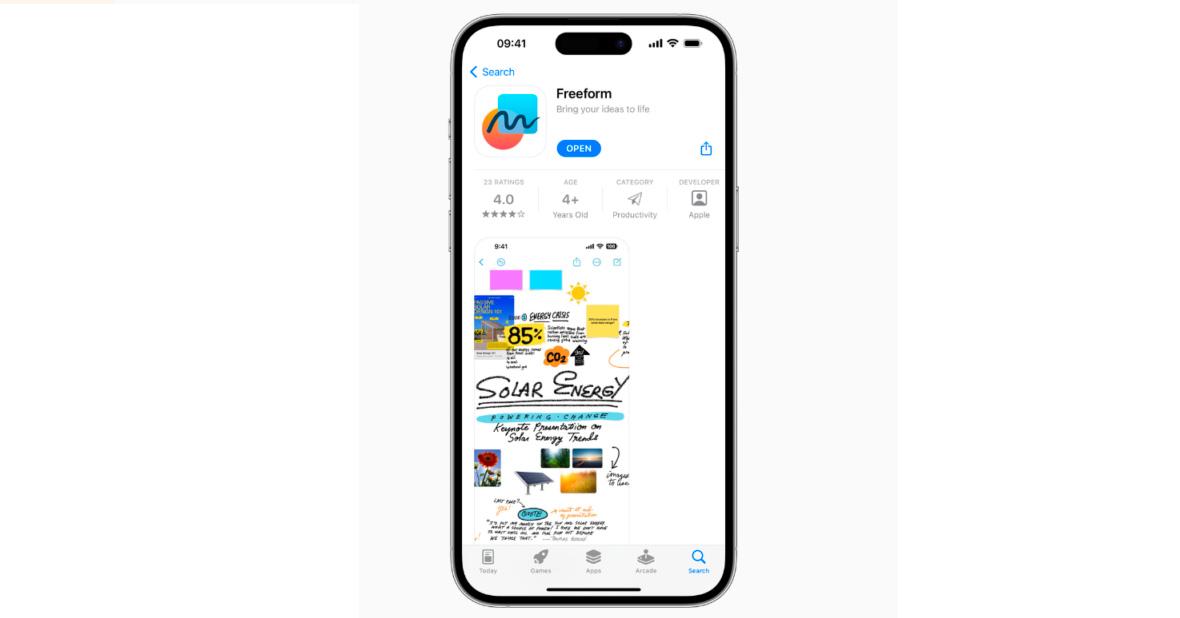 Article continues below advertisement
Freeform also has the ability to integrate with other Apple apps, including buttons that will allow you to launch a conversation about what you're working on on either iMessage or FaceTime. Freeform boards are stored on iCloud, which means that boards will remain synced across both devices and accounts.
"Freeform opens up endless possibilities for iPhone, iPad, and Mac users to visually collaborate," Bob Borchers, Apple's VP of Worldwide Product Marketing, said in a press release. "With an infinite canvas, support for uploading a wide range of files, iCloud integration, and collaboration capabilities, Freeform creates a shared space for brainstorming that users can take anywhere."
Article continues below advertisement
Is the Freeform app free?
Like many of Apple's other default apps, Freeform is free and will automatically be downloaded to your device when you update to iOS 16.2 or iPadOS16.2. It's designed as an alternative to something like the Google Suite, which offers similar features and has become a default for many teams who need to collaborate across locations.
Article continues below advertisement
Since the app launched, reviews have tended to be fairly positive for the new app. The Verge reported that changes made seemed to sync almost instantly, even when you're making edits using cellular data. Their review also suggested that the suite of features in the app were fairly intuitive and allowed you to move objects around on the canvas for a fairly seamless experience.
While not every free Apple app is used widely, there may be those who find that Freeform fills a hole in the existing suite of Apple products and will allow for more integrated collaboration across teams and locations. Because the feature is free and works well, it's hard to be too upset about it.
Freeform comes after Apple made major adjustments to iOS with the launch of iOS16. Few companies continue to reinvent themselves the way that Apple has managed to, and Freeform is just one small step on that longer journey. It may not seem like a revolutionary change, but for those who use it regularly, Freeform may do plenty of good.