What's Michelle Obama up to in 2020?
What is Michelle Obama doing now after her 'Becoming' documentary on Netflix was released? Details on the former first lady.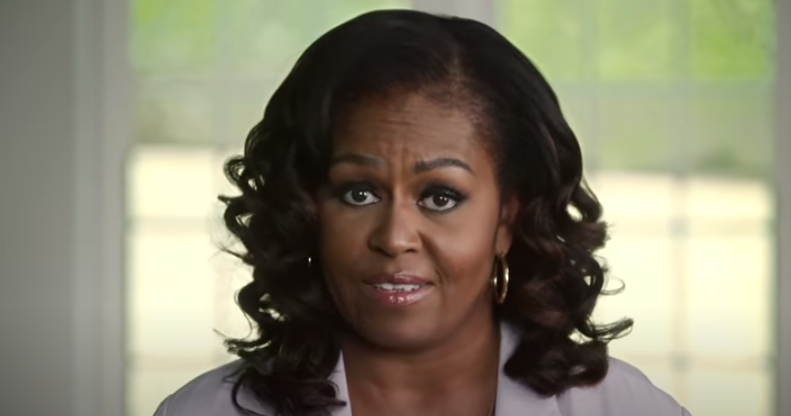 The Obamas made big entertainment news when they announced their deal with Netflix that would see them produce a number of docu-series under the umbrella of their Higher Ground production company. One such high profile project was Michelle Obama's Becoming, which is a film version of her wildly successful memoir of the same name. The former first lady has had a tremendous career transition from the White House, but what is she doing now?
Article continues below advertisement
What is Michelle Obama doing now? Keeping her name in politics.
Many folks speculated that Michelle would have been an obvious choice for vice president alongside DNC candidate Joe Biden, and although Kamala Harris was offered the position, Michelle is still staying involved in the U.S. political game. She recently expressed feelings of concern for White House staff members who had contracted COVID-19, while simultaneously urging all Americans to get out and vote in the 2020 presidential election.
She hasn't made it a secret who she endorses for president either. Michelle made an impassioned plea to Americans to vote for former Vice President Joe Biden, which shouldn't come as a surprise to anyone — the man worked right beside her husband for eight years. In the same video clip, the Princeton and Harvard graduate criticized President Trump.
Article continues below advertisement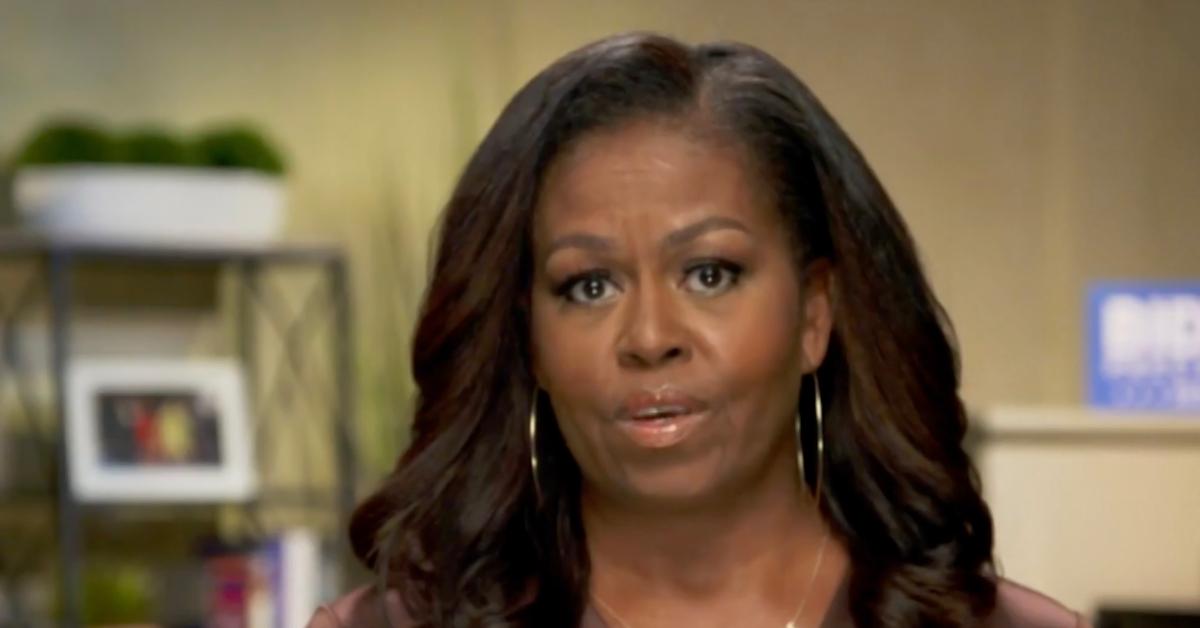 She mainly pointed to the way the Trump administration handled its response to COVID-19 stating that he intentionally sowed "fear, division, and chaos" and that the New York businessman "doubled down on division and resentment."
She also said, "What the president is doing is, once again, patently false ... it's morally wrong ... and yes, it is racist."
Article continues below advertisement
In the 24 minute and 12 second video clip, Michelle Obama launches into several other criticisms of the way the White House handled socio-political issues in the past four years while also heaping praise onto Joe Biden. The clip was posted to the Biden campaign's YouTube channel where the comments section is just about as civil as you'd expect it to be.
Article continues below advertisement
The top comments featured a bunch of off-color remarks that the presidential hopeful has made over the years with regards to race, economic status, and of course, the infamous "you ain't black" statement.
On the flip side, there were tons of people who were supportive of the former first lady's message, and it even got a lot of folks speculating that she would be making her own presidential bid in 2024 for the White House.
Article continues below advertisement
Schools in Georgia are being named after the Obamas, like the Barack and Michelle Academy in Atlanta.
There's also the South Clayton Elementary School which was voted in a 7-2 decision to be renamed to the Michelle Obama STEM Elementary School. A member of the school's board, Ophelia Burroughs, said that she supported the name change because she "just felt like there aren't many places named after women. We are trying to push forward in our society, because we have been left behind for so long."
Tucker Carlson recently compared Michelle Obama's "peaceful movement" comments with rioters.
The conservative mouthpiece referred to Michelle as a "rich lady [who lives in a] $12 million oceanside estate in Martha's Vineyard" and that she was out of touch with the American people. He failed to mention his own $30 million net worth in his diatribe against the former first lady of the United States.