Soft Hiking Might Just Be Our New Favorite Summer Activity — Let's Break It Down
What is soft hiking? This somewhat recent trend has folks checking out beautiful natural landscapes at a leisurely pace. Let's break it down.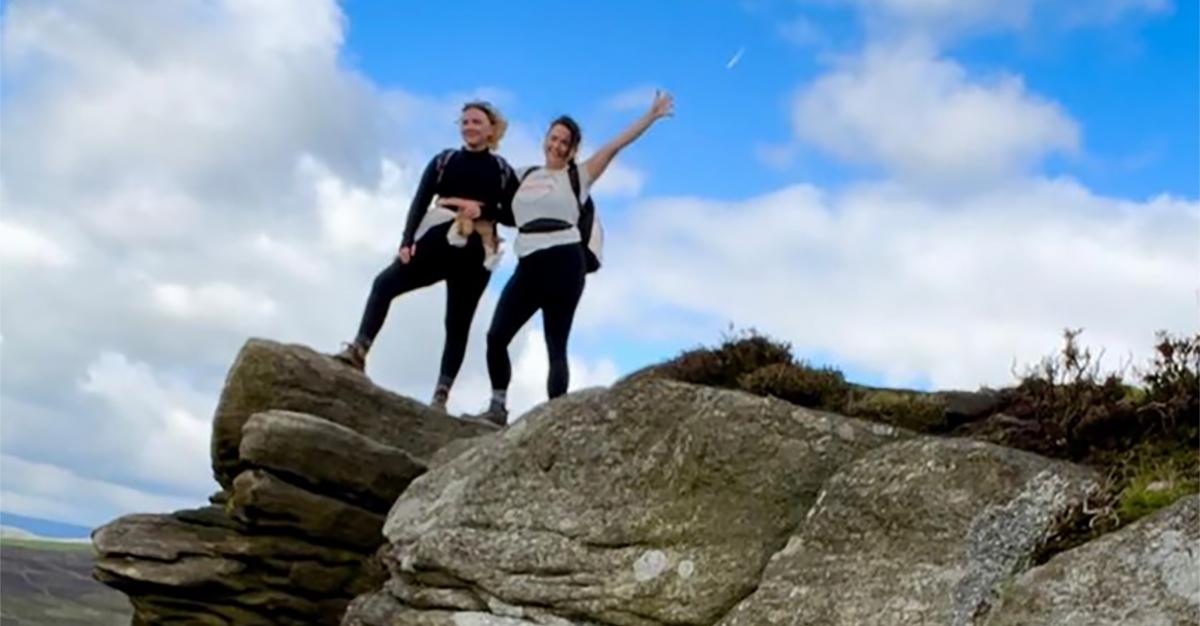 With nicer weather finally in full swing and a COVID-19-induced induced state of emergency no longer hanging over our heads, folks will probably want to start heading outside for the summer. Some people might hit up a beachfront to soak in the sun and relax in the sand. Others might even just dine outdoors at a restaurant, eating some delicious grub in the shade while basking in the lovely summer breeze. For the particularly adventurous, hiking excursions might be in order.
Article continues below advertisement
Hiking is a great way to get some exercise and test your limits all while being able to take in some wonderful landscapes of nature and open areas. It might not be for everyone, however, since it requires tons of preparation and lugging around huge bags full of essential equipment. Depending on the path you take, it may even require more stamina than average to traverse, leaving some folks exhausted.
But if you still want the feel of a hike without all of the rigorous effort, you may want to try soft hiking.
Article continues below advertisement
What is soft hiking? A recent trend is catching wind.
Since early spring of 2023 (now that more people are going outside again), folks have been getting into the groove of soft hiking. As the name suggests, soft hiking is the literal act of hiking but at a more leisurely pace than a traditional hike that may likely include steeper climbs and a faster pace.
Folks first caught wind of the trend through Lucy Hird and Emily Thornton, two women who share their travel and hiking adventures on TikTok as @softgirlswhohike.
In a bit of an informational video on soft hiking, they confessed that they felt as if they "weren't strong enough or fit enough" to keep up with seasoned hikers on more arduous hiking trails. To that end, they've leaned more toward soft hiking, a term they essentially coined themselves, as opposed to traditional hiking.
"We realized we had different motivations [from other hikers] and while their reasons are not wrong, it's just not for us," they revealed in an April 2023 TikTok.
Article continues below advertisement
Lucy and Emily use soft hiking as a way to experience "the pure joy of spending time in nature and moving your body." Their version of the activity also more readily encourages taking breaks, eating to keep up your strength, and going off trail to "be present in the moment."
Article continues below advertisement
Folks are all in on the idea of soft hiking, with many of Lucy's and Emily's followers having become instant fans of the trend.
"As a fellow soft hiker, I love this," one person commented. "I always feel bad with my group because they seem to speed off, but I just don't rush myself."
Another TikToker joked, "I didn't know this was the name for it. I call it 'pottering up a mountain'."
While folks may have different terms for it, folks are probably using the summer to test out soft hiking for themselves.