The Erotic Blueprint Quiz in 'Sex, Love & Goop' Could Help You
The Erotic Blueprint quiz featured in 'Sex, Love & Goop' is available online for anyone to take, but what is it exactly? Inside the five Blueprint types.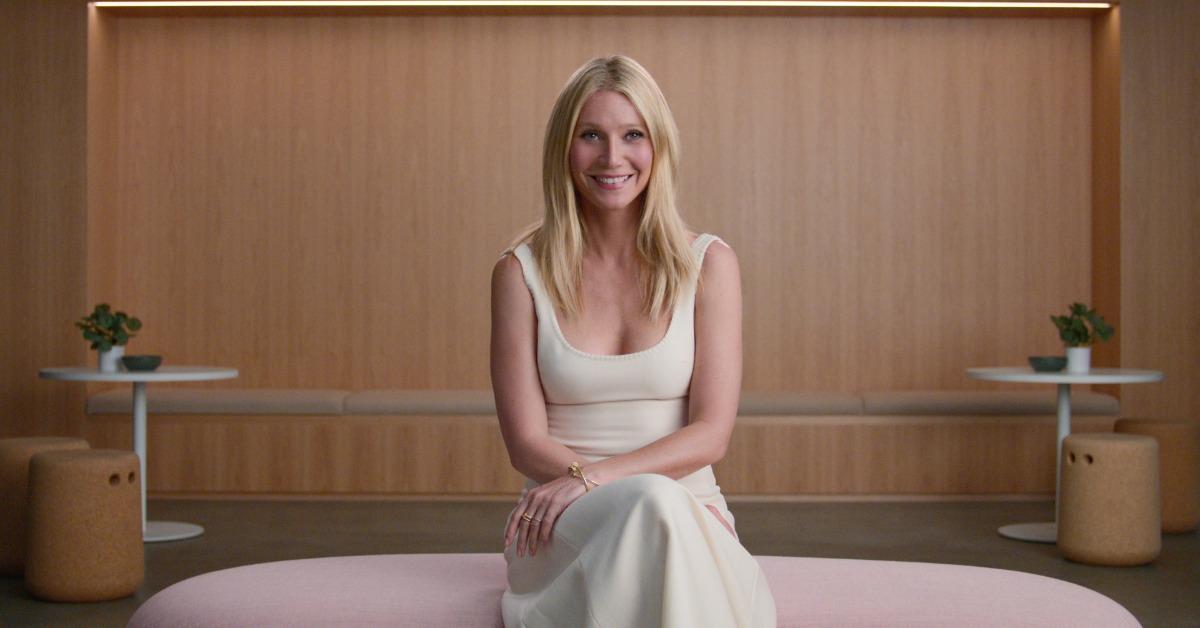 Just because you might not know much about Gwyneth Paltrow's lifestyle brand Goop (other than its memorable name), it doesn't mean you're getting away from it any time soon.
She teamed up with Netflix to create a series based on it called Sex, Love & Goop. And if you've watched the first episode, you might be wondering what the Erotic Blueprint quiz is.
Article continues below advertisement
Episode 1 of Sex, Love & Goop introduces sexologist Jaiya. She explains what she calls the Erotic Blueprints she came up with after studying sex and intimacy for 20 years. Whether you could use some spicing up in your bedroom, want to understand yourself better sexually, or are just curious, let's break down just what this quiz is all about.
Article continues below advertisement
What is the Erotic Blueprint quiz in 'Sex, Love & Goop'?
The Erotic Blueprint quiz is like a personality test, but it's one that helps you understand what you desire in the bedroom. You can take it on Jaiya's website and it's pretty straightforward. What sets it apart from your standard online personality quiz, however, is that the results can really help you in a long-term sense.
After you take the Erotic Blueprint quiz, your results will let you know which of the five Erotic Blueprints types you are. There's energetic, sensual, sexual, kinky, and shapeshifter. From there, you can learn more about what you specifically need in your sex life to feel fulfilled.
Jaiya spoke with Influencive about her Blueprint and explained that it makes a big difference to not only understand what turns you on, but also what turns on your partners (via yours and their Blueprints).
Article continues below advertisement
"When we don't know our Erotic Blueprint, we don't know what turns us on," Jaiya said. "People are saying things like, 'I'm in tears, I just had a revelation, now I'm able to communicate my needs,' 'I was really blocked around getting satisfied. I didn't know how to talk to my partner,' or, 'Now I know why something didn't work in the past.'"
Article continues below advertisement
What are the five Erotic Blueprints?
Although it's possible to fall into more than one erotic category, some individuals end up with just one. And in any situation, it's meant to help you discover your sexual self. All five Erotic Blueprint types are below:
Energetic: If this is your Blueprint, you might get turned on just from the anticipation of what's to come.
Sensual: Those with a sensual Erotic Blueprint enjoy all kinds of physical touch and general closeness.
Sexual: This one involves all types of physical touch, including actual penetration during sex. It's not necessarily about closeness like the sensual type, but instead more about standard sexual urges.
Kinky: The kinky Blueprint is pretty much what you think it is. If you're turned on by things that are a bit naughty but not so much that you're in the realm of a dominant-submissive relationship, then this might be where you fall on the spectrum.
Shapeshifter: This might sound like a cop-out, but people whose result in the Erotic Blueprint quiz is shapeshifter can handle and appreciate all of the other four types. Think of it as an 'all of the above' answer.
Watch Sex, Love & Goop on Netflix.