'Bridgerton's Queen Charlotte Sniffs a Mysterious Substance With Historical Roots
Queen Charlotte on the hit Netflix show 'Bridgerton' is the most fashionable person around, but what is she repeatedly sniffing? Here's the scoop.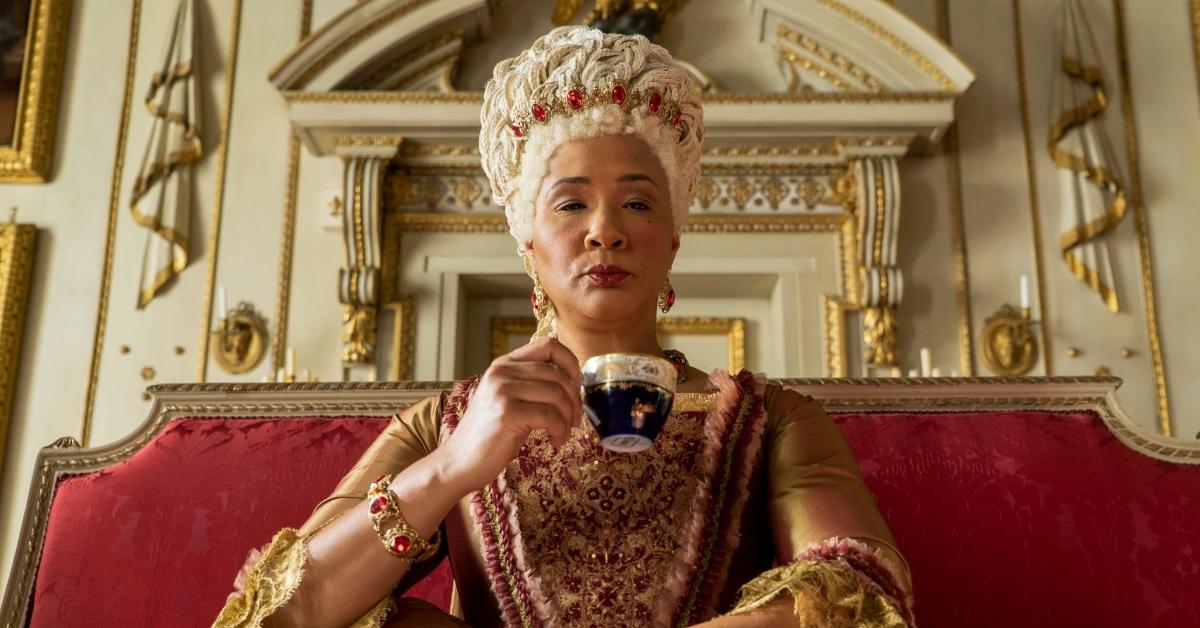 The hit Netflix show Bridgerton is set during the Regency Era, so many modern devices and inventions have been foregone in favor of the historical. This historical accuracy can be extended to vices too, which, for the people of the Regency Era, are mostly limited to alcohol and tobacco. Curious fans have noticed Queen Charlotte (Golda Rosheuvel) sniffing a brown mystery powder throughout the series and wondered what she's doing.
Article continues below advertisement
What is the Queen sniffing on Bridgerton? Here's what we know about the mysterious substance and its historical roots.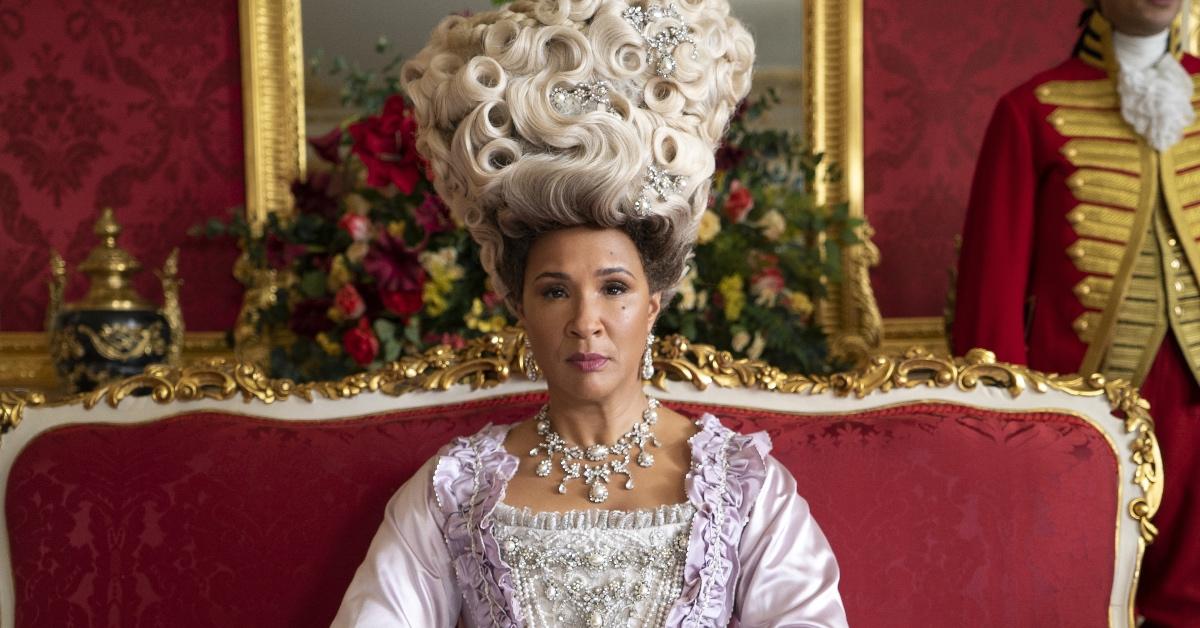 Article continues below advertisement
What is Queen Charlotte always sniffing on 'Bridgerton'?
In a December 2020 interview with Express, actress Golda Rosheuvel summarizes her character in a few short sentences. She says Queen Charlotte is "wealthy, dirty rich, addicted to snuff, devoted to her family, loves gossip, and she is divinely in love with her husband who is slowly going mad."
Technically, Queen Charlotte is a real, historical figure, but the show has taken some liberties to make Charlotte larger than life. On the show, Golda argues, Charlotte is "more childlike, rebellious and isn't afraid to showcase her wicked sense of humor." However, in a key carry-over from her historical counterpart, Charlotte is seen sniffing her tobacco rather than smoking it or putting it in her mouth.
Article continues below advertisement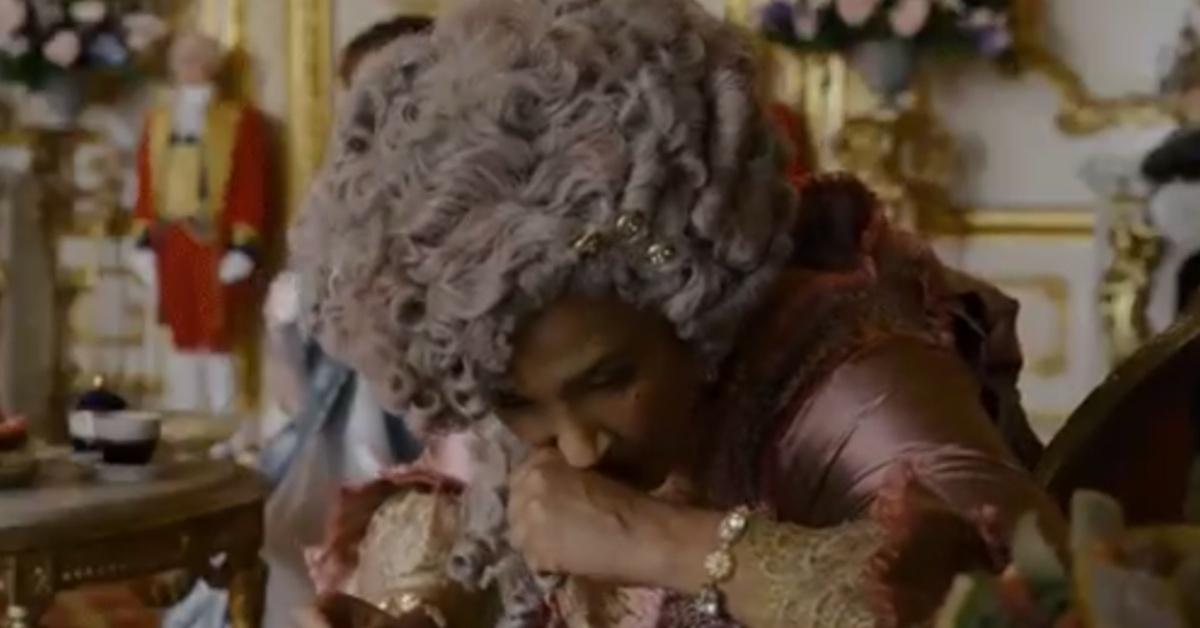 Charlotte's nicotine habit is well-documented during the Regency Era, and Decider notes that the Queen was even nicknamed "Snuffy Charlotte" by her people! Snuff was legal during the time, but it was a luxury very few could afford. The Queen's constant habit only emphasizes her status because only she can afford to go through so many teaspoons a day!
Article continues below advertisement
During Season 2 of 'Bridgerton,' the Queen's soft side is revealed via King George.
The real-life King George III had a passion for the arts, and he and Queen Charlotte bonded over their mutual love for music. On the show, however, he is depicted towards the end of his life, when George was experiencing incoherency and instability that wasn't good for the ruling class. As such, he was kept away from the public eye, and the Queen became the figurehead of the monarchy.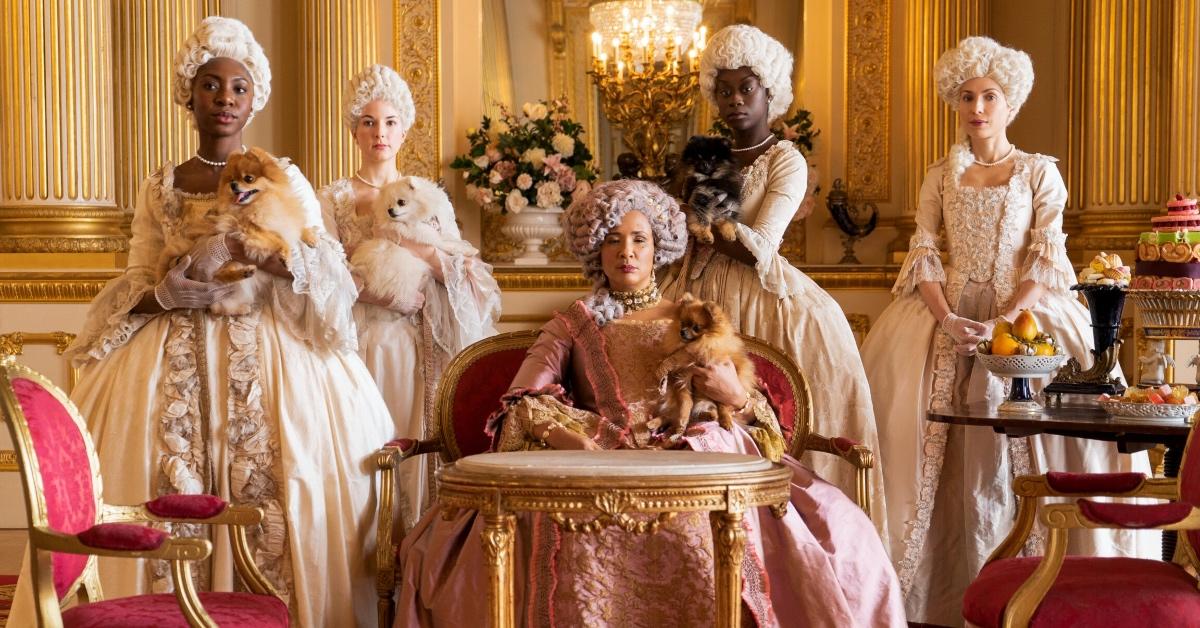 Article continues below advertisement
The show, which takes place in 1813, breaks with historical accuracy and depicts King George hidden away, but it's clear that Charlotte is privately grieving his health. In history, by 1813, the Queen refused to be alone with her late husband, but in Bridgerton, he is kept in private chambers. When the King bursts in during a conversation between Charlotte and Edwina Sharma, at first, Charlotte is scandalized.
When Edwina shows kindness to George, it brings out a side of the Queen rarely seen on Bridgerton: her vulnerable side. Perhaps in the future, fans will get to see more of Charlotte and George's interactions and how they bring out the best in one another — or the worst.
You can stream Bridgerton exclusively on Netflix.