Whoopi Goldberg Apologizes After Accidentally Using This Slur on 'The View'
Actor and longtime host of The View, Whoopi Goldberg, has once again come under fire for a comment she made while on air. During a recent episode, she accidentally uttered a derogatory and racist term associated with the Romani people.
Article continues below advertisement
After the show aired, Whoopi apologized for using the slur in a video posted on The View's Twitter account. The discussion from the show was later uploaded to YouTube, where the word had been removed.
So, what exactly did Whoopi say? We break it down below.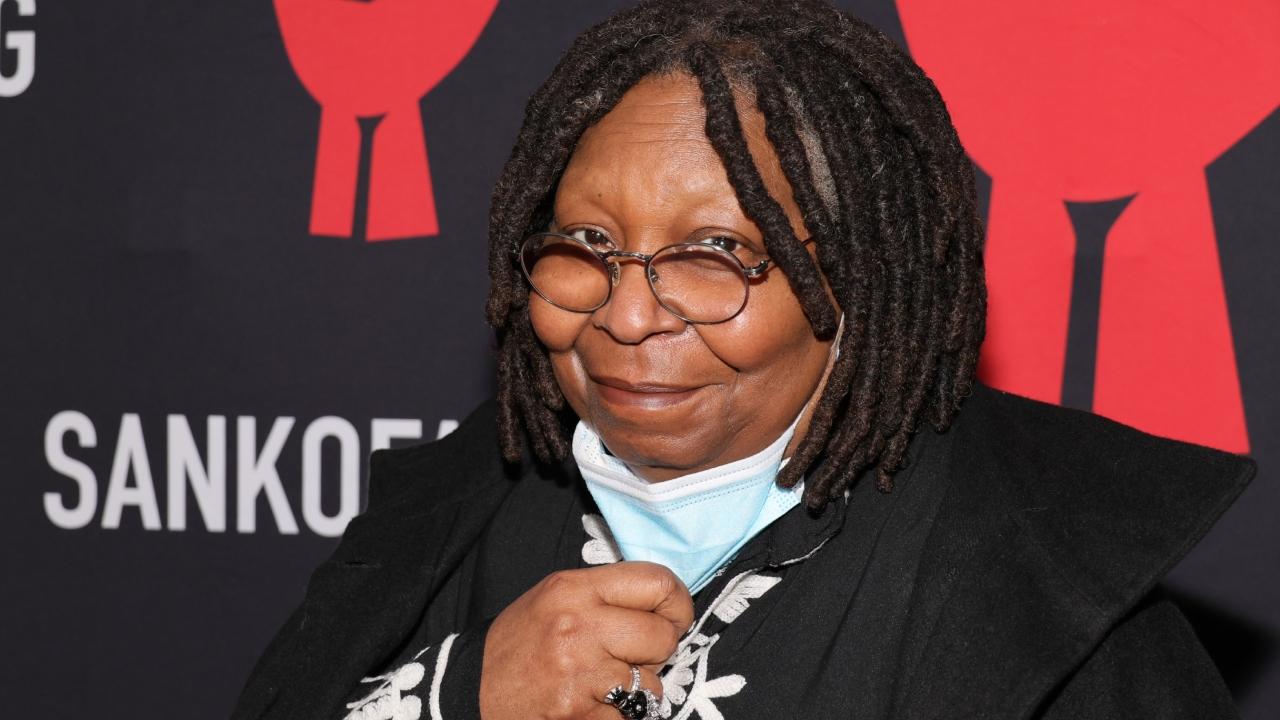 Article continues below advertisement
What did Whoopi Goldberg say on 'The View'?
During a March 15 episode of The View, the hosts began talking about former President Donald Trump's hush money payment to Stormy Daniels. In this discussion, Whoopi spoke about Trump supporters, referring to them as "people who still believe that he got (expletive) somehow in the election."
In the apology video, Whoopi claimed that "When you're a certain age, you use words that you know from when you were a kid or you remember saying, and that's what I did today. And I shouldn't have."
She added: "I should have said 'cheated,' and I used another word and I'm really, really sorry."
Article continues below advertisement
The exact word Whoopi used was "gypped" (sometimes spelled "jipped"), which means to cheat or swindle. Many people don't know that the word is tied to "gypsy" and can be very offensive. Gypsies refer to the Romani people, who were often considered frauds and thieves. That said, using the word "gypped" is derogatory towards people with Romani heritage.
Article continues below advertisement
Whoopi Goldberg was suspended from 'The View' earlier this year after a misinformed Holocaust comment.
During a Jan. 31 episode of The View, the hosts engaged in a discussion about a Tennessee school board's decision to ban the Pulitzer Prize-winning graphic novel Maus, which is about World War II's Nazi death camps. Whoopi remarked that the Holocaust was "not about race" but rather about "man's inhumanity to other man," which caused a stir amongst the audience.
She explained her viewpoint on an appearance of Stephen Colbert's The Late Show that night. "When you talk about being a racist, I was saying, you can't call this racism. This was evil. This wasn't based on the skin, you couldn't tell who was Jewish," she said.
Article continues below advertisement
The following morning, she issued an apology on The View, noting that she misspoke and the Holocaust was "indeed about race." Although Whoopi had tried to rectify the situation, ABC News president Kim Godwin announced the decision to suspend her from the show for two weeks, per The Hollywood Reporter. Whoopi returned to The View on Feb. 14.