Gamers on TikTok Are Eagerly Anticipating November 3rd — Here's Why
Gamers are getting pumped about November 3rd and talking about it on TikTok, but many are unclear about what the day is supposed to mean.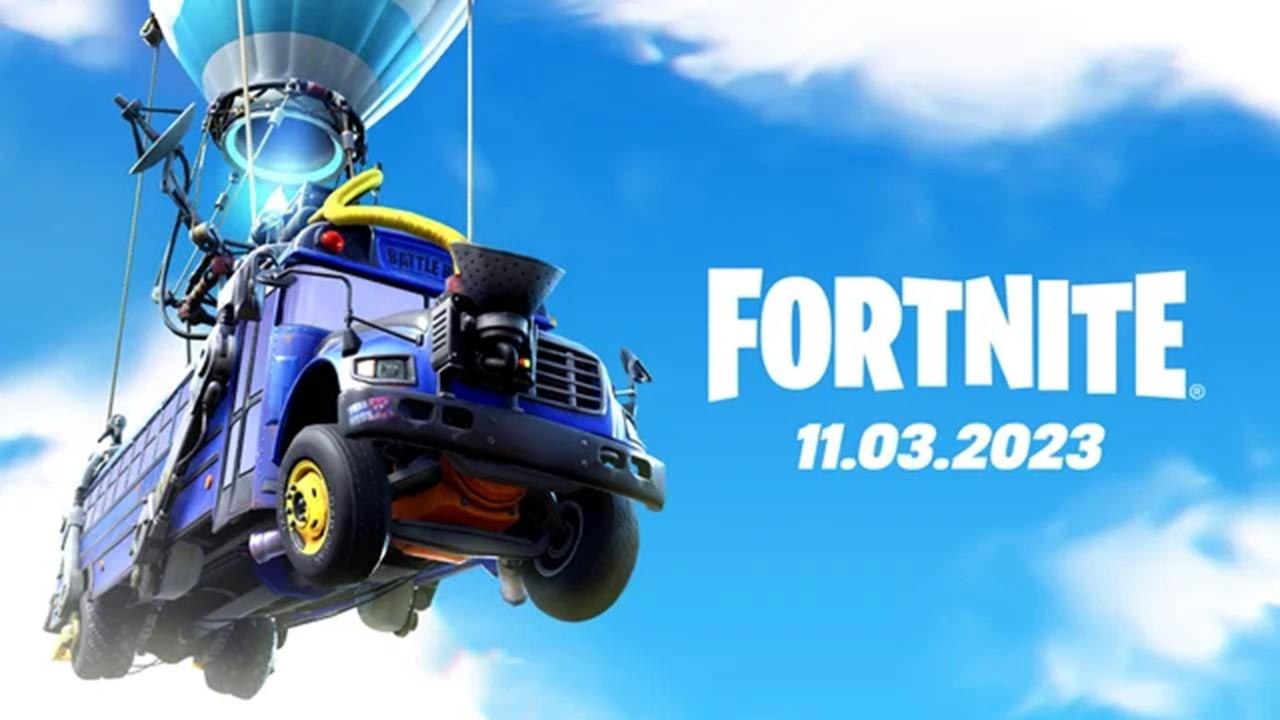 The Gist:
The date November 3rd has been trending on TikTok, and now, many want to better understand what it means.
The date refers to the rollout of Chapter 1 on Fortnite, a new map that will bring back locations from the original game.
Many who don't know what the trend is about think it could be about some sort of apocalypse.
Article continues below advertisement
Every once in a while, a specific date or day starts trending on TikTok for reasons that might be mystifying to many of the users on the platform. Sometimes, those days are trending because of some theory that the world will end on that day, or something like that. Other times, though, days trend on Tiktok for reasons that are a little bit more specific.
The latest date to trend on TikTok is November 3rd, and now, many want to know what that date signifies, and why so many people are discussing or anticipating it on TikTok.
Article continues below advertisement
What is November 3rd on TikTok?
November 3rd is trending on TikTok specifically among a subset of gamers who are waiting for something very specific. As it turns out, November 3rd is the day that Fortnite is set to launch its Chapter 1 map, which will bring back all the locations from the classic version of the game while maintaining the more modern mechanisms that have been introduced since.
Article continues below advertisement
There are apparently a lot of big Fortnite fans on TikTok, because the entire community has started making videos about how much they're anticipating this day. Some users are referencing the second the final bell will ring so that they can go home and play, while others are joking about old connections that might resurface when they return to Fortnite, or at least to a new version of the game.
Some people think November 3rd could be a lot more dire.
If you know about the Fortnite release, then you understand what all the November 3rd memes are about. If you don't, though, you might start to speculate wildly about why some users are anticipating the day.
As is often the case, many users immediately jumped to the worst possible option, convincing themselves that a tsunami is coming on that day or that it was a day predicted by the Free Masons.
Article continues below advertisement
While November 3rd is trending on TikTok, the date has nothing to do with any theories about the end of the world. Instead, it's just a bunch of excited gamers who are looking forward to the rollout of an update to a game they love. It's nothing sinister or dreadful, but instead something that plenty of users on TikTok are genuinely excited about.
As is often the case on TikTok, though, this date trend seems to be confusing at least in part on purpose. Users who reference the date on TikTok often don't say what the date signifies, so that only people who already know what they're talking about are in on the joke. The rest of us are just left confused.