Bill Skarsgård Brings Life to Stockholm Syndrome in Netflix's 'Clark' — When Does It Take Place?
Stockholm syndrome is an unsettling thing. Netflix's miniseries 'Clark' follows criminal Clark Olofsson, who inspired the term. When does it take place?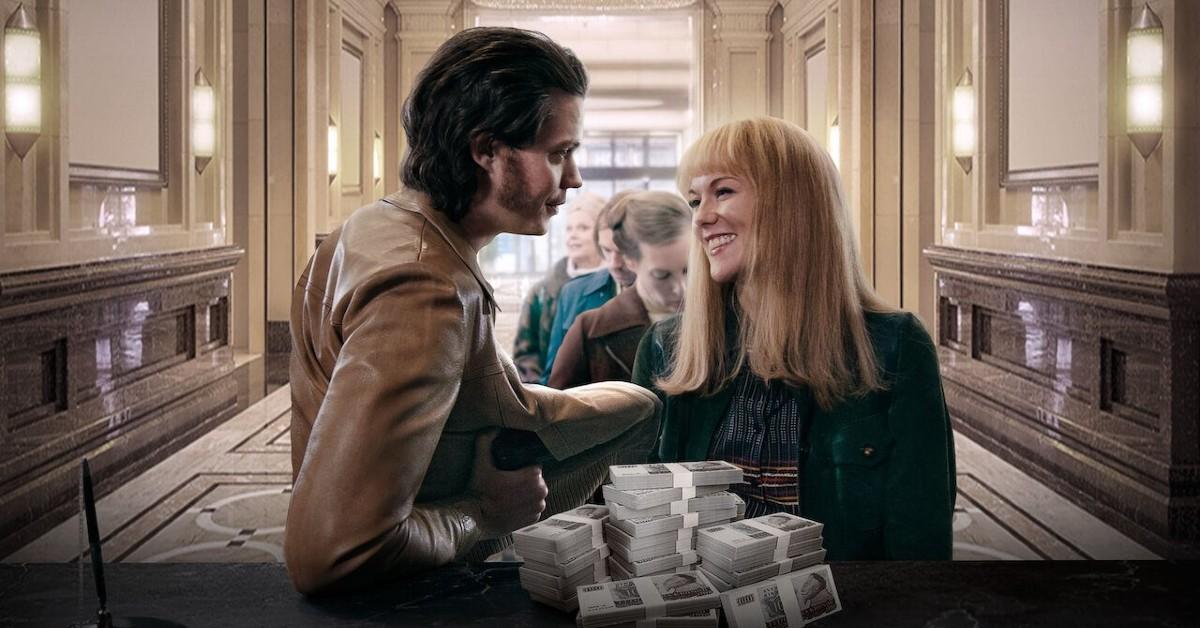 "Based on crimes, sex, truth, and lies," the story of Clark Olofsson comes to Netflix in the comedic Swedish limited series Clark. Exploring the origins of what's known as Stockholm syndrome, Clark reminds us that charming hot people historically get away with a lot. Directed by Jonas Åkerlund, Bill Skarsgård (It) embodies notorious Swedish bank robber Clark Olofsson, whose charisma and sex appeal seduced all of Sweden.
Article continues below advertisement
Not only did he rob banks, but Clark had "several counts of drug trafficking, attempted murder, assault, [and] theft," as detailed by Netflix. Clark's crimes dotted areas "from Stockholm to Beirut, the Canary Islands, and beyond," the series's official Netflix description reads. His wild life and slew of admirers inspired the term "Stockholm syndrome," which is when captees develop feelings of trust or affection for their captors.
Though it's based on a true story, Clark is a semi-true-crime series. See, the series pulls inspiration from Clark Olofsson's autobiography, Vafan var det som hände, which offers a blend of reality and fiction. So, what time period witnessed Clark's string of illegal shenanigans? When does Clark take place?
Article continues below advertisement
When does 'Clark' take place?
Clark takes place in the 1960s and 1970s. If you spotted bellbottoms, colored sunglass lenses, and the Swedish gangster's beefy mutton chops in the series's trailer, you may have caught on to the approximate era right away.
Article continues below advertisement
Though Clark's life of crime began in the '60s, the specific connection between Clark Olofsson and Stockholm syndrome spawned from a failed 1973 robbery where Clark bonded with his hostages, as mentioned in a press release about the series.
Though Clark wasn't the main robber at Sveriges Kreditbanken on Aug. 23, 1973, his presence and "celebrity" persona impacted the hostages greatly. The hostage situation lasted six long days. According to History, the victims were on a first-name basis with their captors, Clark and escaped convict Jan-Erik Olsson, by the second day.
Article continues below advertisement
"I fully trust Clark and the robber," hostage Kristin Enmark relayed to Swedish Prime Minister Olof Palme via phone. "I am not desperate. They haven't done a thing to us. On the contrary, they have been very nice. But, you know, Olof, what I am scared of is that the police will attack and cause us to die."
It's almost as if she believed her captors were the heroes and the Swedish police and the Ministry of Justice were the villains. Wild stuff.
Clark is currently streaming on Netflix.