'Candy' Review: Hulu's True-Crime Miniseries Is Equal Parts Sweet and Sadistic
Starring Jessica Biel as ax murderer Candy Montgomery, Hulu's 'Candy' sets itself apart from the many true-crime miniseries. Let's unpack the five-episode tale.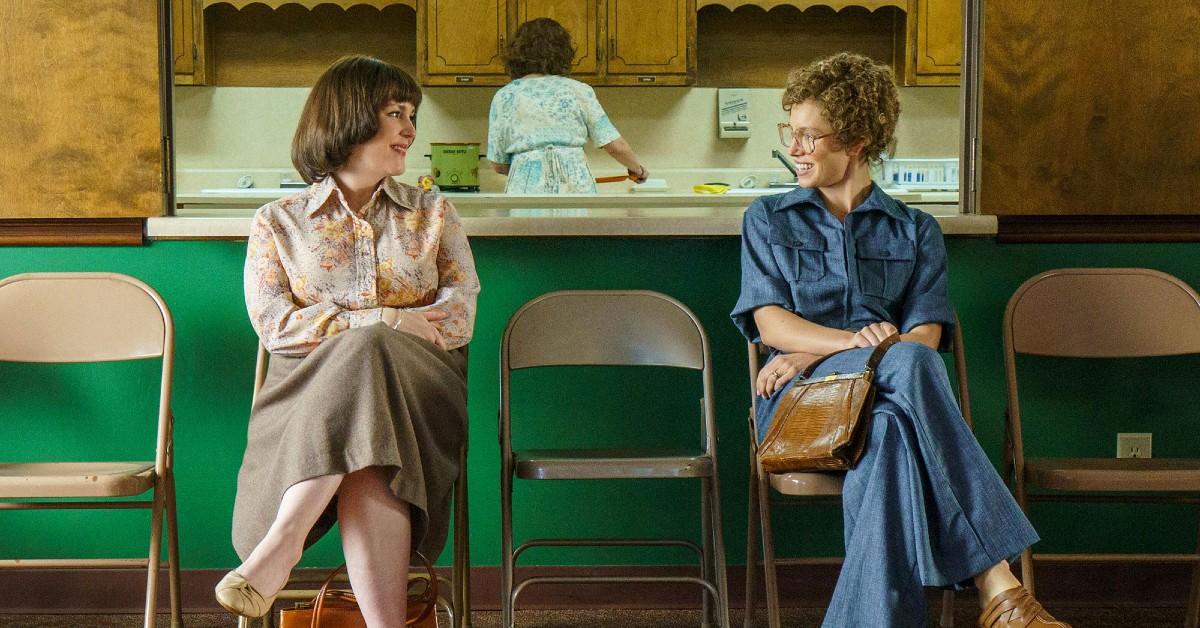 By now, there's practically a formula: A-list actors plus true-crime equals successful miniseries. And while Hulu's stunningly morbid limited endeavor Candy follows the formula, it does so in a way that catches you off guard — in a way that eats at your psyche.
Created by Robin Veith and Nick Antosca — the same duo behind Hulu's explosive true-crime miniseries The Act — Candy follows the 1980 murder of Wylie, Tex., housewife and mother Betty Gore. The egotistical, church-going busybody Candy Montgomery (Jessica Biel) struck the subdued Betty (Melanie Lynskey) with an ax in her own home a casual 41 times. And to think that curly-headed suburban monster got away with it by means of self-defense is staggering.
Article continues below advertisement
Jessica Biel plays Candy with a sense of unsettling vigor and superiority, encouraging you to look at your own sickeningly polite neighbors with suspicious eyes. The Emmy nominee's dedication to Candy's unlikable self-righteousness is consistent throughout. Jessica Biel's beloved celebrity identity almost instantly disappears behind the killer's deceitful persona.
Candy
Our Rating
With stylish cinematography, eerie lighting design, and stellar performances by its star-studded cast, Candy will have you forgetting about all the other true-crime endeavors dotting the realm of television.
Hulu Premiere: May 9, 2022
Creators: Robin Veith and Nick Antosca
Executive Producers: Robin Veith, Nick Antosca, Jessica Biel, Michelle Purple, Michael Uppendahl
Cast: Jessica Biel, Melanie Lynskey, Pablo Schreiber, Timothy Simons, Raúl Esparza
5 Episodes, Rated TV-MA
Article continues below advertisement
The journey to Betty's slaying and its complex aftermath is a delightfully odd one that concludes in a full-circle manner. The series' warm coloring will put viewers at ease, while its coldly carried-out dialogue will keep them suspended in anticipation.
The unnatural way the four central characters — Candy and Pat Montgomery (Timothy Simons), and Betty and Allan Gore (Pablo Schreiber) — communicate rings of emptiness, as if every relationship is no more than a surface-level facade. The sense of familiarity that should exist between friends is amiss, leading the audience to experience a chilling second-hand discomfort. These warped spousal dynamics make the audience squirm, which in turn adds more depth to the story's blatant upsetting nature.
Article continues below advertisement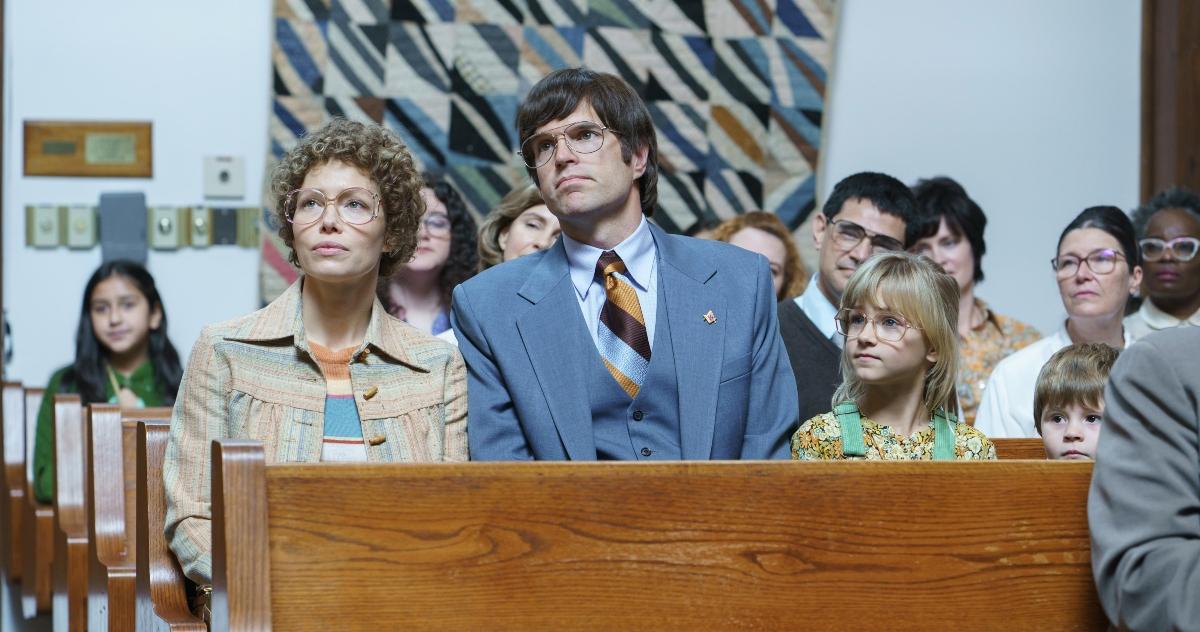 While a majority of the players in Candy are insufferable, the most likable of the bunch is definitely Pat Montgomery. His "head empty" himbo persona grows on you when his family-oriented morals and self-reflection emerge.
Article continues below advertisement
The juxtaposition between Pat and Candy is evident, successfully highlighting just how ruthless an antagonist Candy is. Pat has a guilty conscience for becoming a neglectful partner and lover. On the other hand, Candy — a cheater and ax murderer — seems to be void of a conscience entirely (which is especially frightening given the fact that she's a mother). The moments we witness her panic and unravel have nothing to do with her own moral culpabilities, but rather her fear of getting caught.
Article continues below advertisement
And though Candy is based on a true story, there's clearly a narrative slant in contrasting the Montgomery spouses to such excess. They can be perceived as inherent good versus evil, but weak versus powerful can also be argued. Their polar characterizations raise questions about whether morality is influenced by circumstance.
Power dynamics play heavily into the series, placing women in charge rather than their male counterparts. Candy — who has an affair with Betty's wishy-washy husband, Allan — is an unflinchingly independent and guiltless wife. Betty is an emotionally present yet domineering one. Betty uses her status as a well-meaning wife to persuade Allan, while Candy uses her authoritative nature and womanly wiles to persuade him. The show cleverly parallels these two women to illustrate that power takes many forms. Not only that, but it destroys the misconception that a victim must be submissive.
Article continues below advertisement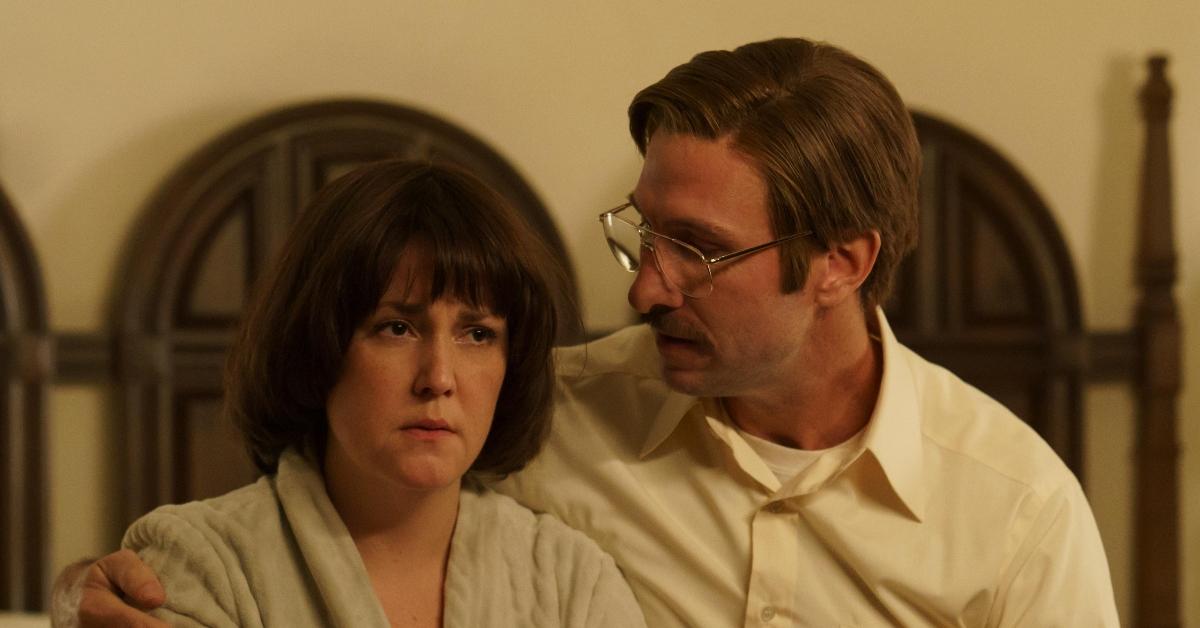 Aside from strong acting and a well-paced storyline, the cinematography is unnerving in the best way. Several scenes in Betty and Allan's home post-murder are shot at ground-level — angled upwards in a way that puts the audience in a submissive position (as if to mimic Betty's chopped-up body). Court scenes often feature high-angle shots. The latter may signify Candy's vulnerability — as she's nervous about spending countless years in prison — albeit we know the deviant homewrecker winds up being acquitted of murder.
Article continues below advertisement
Creative filming decisions set Candy apart from the sea of mediocre true-crime miniseries, as cinematic intention augments each characterization, while adding a stylish arthouse feel to a mainstream Hulu show. The second half of Candy is laced with artful-yet-chilling neon red lighting reminiscent of Dario Argento's beautiful giallo films, which aids in tension-building.
The series never takes a creative swing at Betty Gore's perspective of the violent events that led to her death, which may be a missed opportunity. However, Candy leaves viewers with no question regarding who's the victim and who's the villain. Overall, possessing powerful themes of growth (for better or for worse), jealousy, and innate desire, Candy is an appetizing ride worth taking. See, sometimes it pays to be an unfeeling swine. Sometimes — by the will of God — the bad guy wins.
Candy premieres on Monday, May 9, 2022, on Hulu.