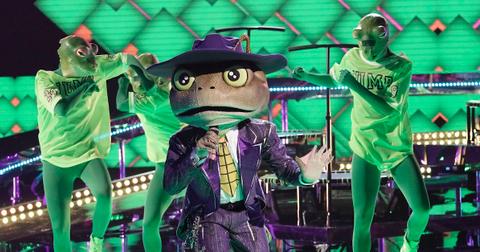 When Does 'The Masked Singer' Come Back? Coronavirus Has Halted Production
By Michelle Stein

Updated
On Feb. 5, Season 3 of The Masked Singer kicked off with more contestants than ever before, and for a while there, things were rolling along just great. The original cast of 18 contestants, which was split into three groups at first, was gradually whittled down to the Super Nine.
But amid the novel coronavirus pandemic, the production of TV shows across all networks has been affected — including The Masked Singer.
Naturally, viewers have wondered: When does The Masked Singer come back? Let's take a closer took at what fans of the Fox singing competition should expect.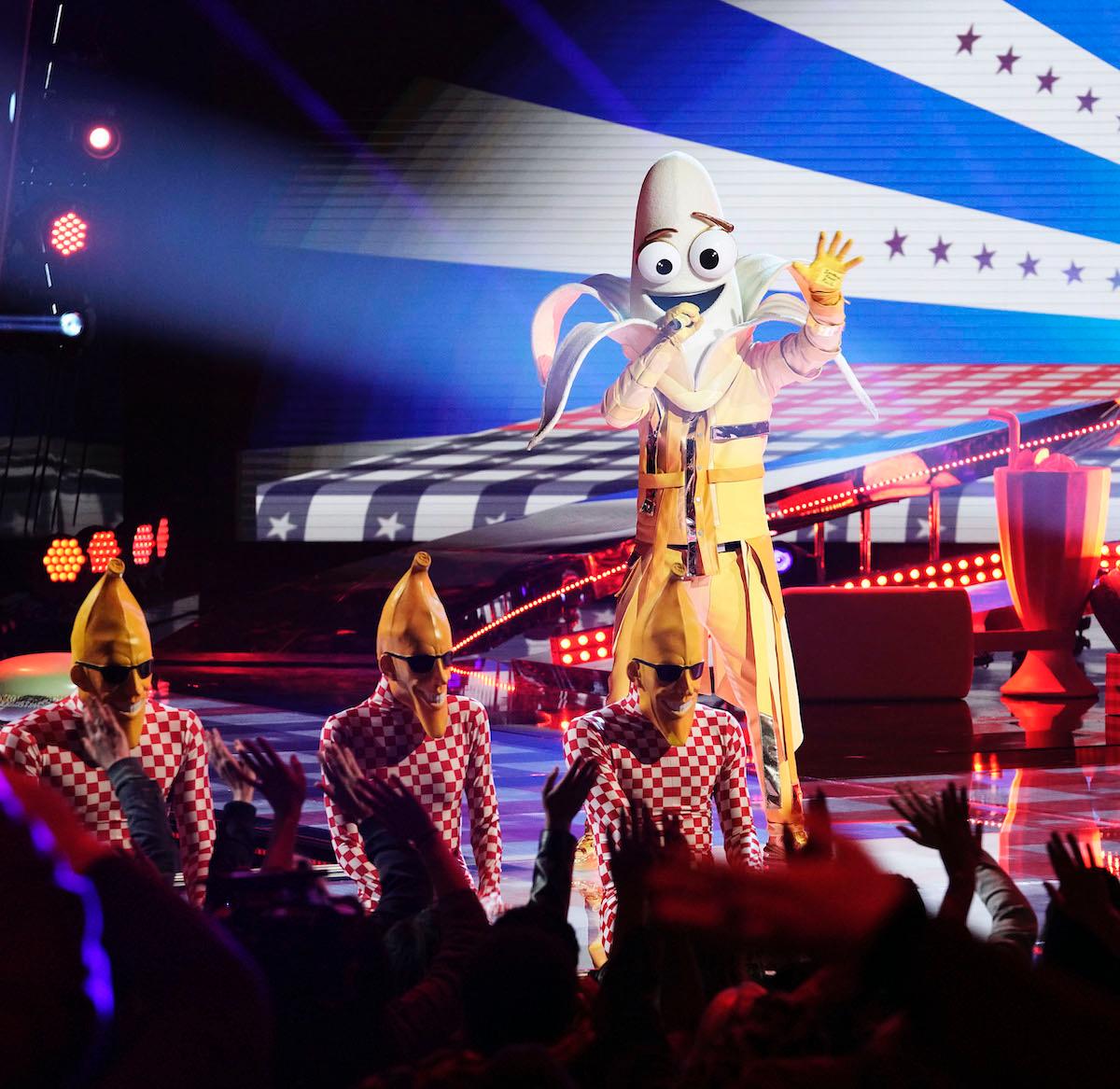 'The Masked Singer Sing-along Spectacular' will air on April 15.
Instead of airing another round of all-new songs performed by the remaining seven singers — Rhino, Astronaut, Kitty, Night Angel, Turtle, Frog, and Banana — Fox will be featuring a special called The Masked Singer Sing-along Spectacular on April 15.
There hasn't been a ton of information offered about what to expect from the sing-along special. However, a promotional social media post for the episode did offer a brief glimpse.
Here's the scoop: The Masked Singer Sing-along Spectacular will feature fan-favorite performances from Season 3 so far — and it will only include the remaining seven contestants on the show. As the songs play, a bouncing ball will follow along with the song lyrics at the bottom of your TV screen.
It's basically going to be a big karaoke session, and viewers at home are encouraged to really get into it by singing along while dressed up as their favorite character.
Although it's a bummer that fans aren't getting a brand new episode this week, there is a bit of a silver lining: Additional clues will be offered in the sing-along special. And hey, least their favorite masked contestant is completely safe from elimination for a bit longer.
Nick Cannon will be hosting 'The Masked Singer: After the Mask.'
Beginning on April 22, an all-new after show called The Masked Singer: After the Mask — hosted by none other than Nick Cannon — will hit TV screens immediately following The Masked Singer. Nick will evidently be chatting with celebrity guests remotely (in compliance with social distancing, of course,) and there will also be "stunts, games and impromptu musical performances," according to Fox.
So when will 'The Masked Singer' come back?
This is the big question, right? With COVID-19 halting production of The Masked Singer and no end in sight to the social distancing mandates, it's unclear when filming will be able to resume as scheduled.
According to Screen Rant, the regular episode scheduled to air on April 15 is simply being pushed to next week. This means The Masked Singer should return to its normal format on Wednesday, April 22. You know, barring any other COVID-19-related schedule changes.
Be sure to catch The Masked Singer Sing-along Spectacular on Wednesday, April 15 at 8 p.m. (ET) on Fox.