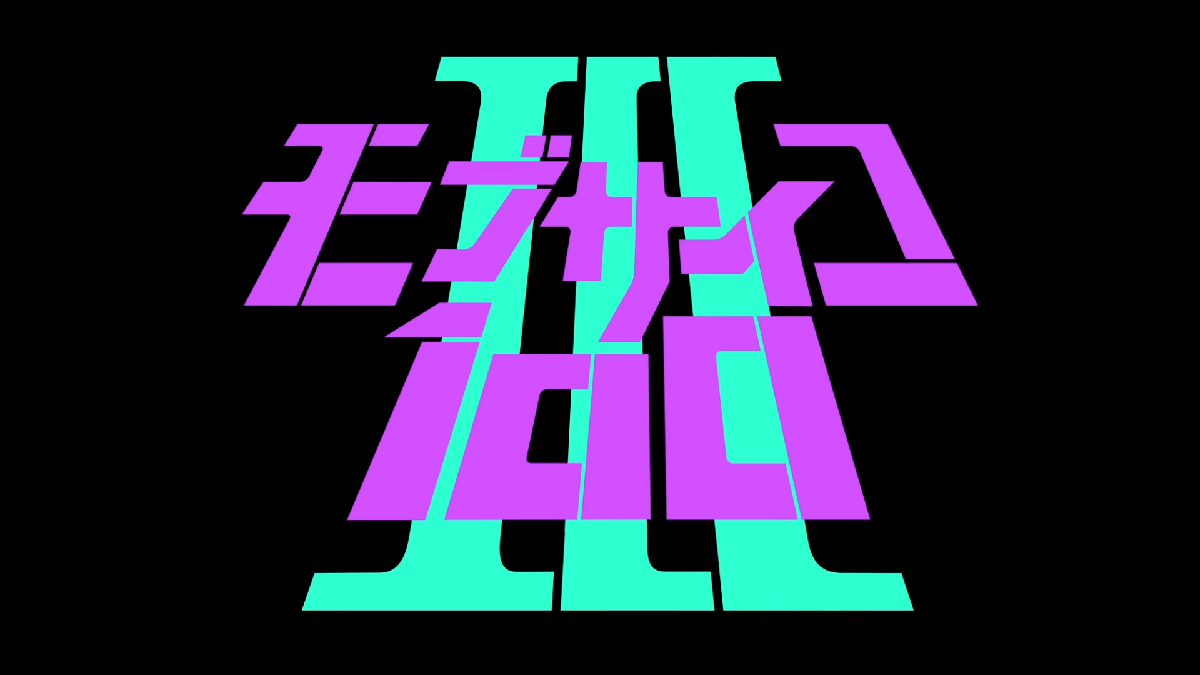 Season 3 of 'Mob Psycho 100' Finally Has a Release Date — Get Ready for Fall!
Spoiler alert: This article contains spoilers for Seasons 1 and 2 of Mob Psycho 100.
2022 has been another exciting year for anime. Attack on Titan left us wanting more with a cliffhanger ending to lead into an epic conclusion. Spy x Family stole our hearts in spring 2022 with spy thriller wholesomeness. The highly anticipated Chainsaw Man is still scheduled to come out this year as well. Then, of course, there's Season 3 of Mob Psycho 100.
Article continues below advertisement
The third season of Mob Psycho 100 was announced in October 2021. While the director of the new season has changed (with Seasons 1 and 2 director Yuzuru Tachikawa being now credited as executive director), the entire Japanese voice cast is set to reprise their roles. The first two seasons are currently streaming on Crunchyroll and Funimation, with a Japanese live-action series streaming on Netflix.
What can we expect from Season 3? More importantly, when does it come out?
Article continues below advertisement
When does 'Mob Psycho 100 III' come out?
Mob Psycho 100 follows Shigeo "Mob" Kageyama, a mild-mannered eighth-grader with unparalleled psychic abilities. His psychic strength is linked to his emotional state, so he often suppresses his feelings in order to keep those around him safe. But when the percentage of his inner emotions reaches 100, he unleashes his psychic power in enormous ways. He is "taught" by Arataka Reigen, a con artist posing as a skilled psychic who uses Mob's abilities to handle supernatural odd jobs.
Season 1 aired in 2018 and Season 2 (named Mob Psycho 100 II) came out in the following year. Both seasons were met with critical acclaim, making several lists for "best anime of the 2010s" in various publications. The series has been praised for its unique animation, character drama, and resonant coming-of-age story.
Article continues below advertisement
The third season (titled Mob Psycho 100 III) was announced in October 2021 with an ominous teaser of Mob's name being yelled by several characters from the show. Mob Psycho 100 III is finally around the corner and we even have a release date now!
Article continues below advertisement
Mob Psycho III is currently scheduled to premiere on Oct. 5. during the fall 2022 anime season. In the latest installment, Mob is at a crossroads. As he struggles to find out the kind of life he wants to lead after graduating from school, he also comes face-to-face with a strange cult dedicated to someone who bears a resemblance to himself.
Article continues below advertisement
Where does 'Mob Psycho 100' Season 2 leave off?
Mob Psycho 100 II represented a period of growth for Mob. Having learned to confront his emotions after facing a powerful psychic, Mob has become more open to expressing his feelings, whether he is happy or displeased with something. He even has a moment of reconciliation with Reigen after discovering his true nature as a con artist.
Later in the season, Mob and a group of superpowered humans take on a group of malevolent psychics known as "Claw." Introduced in Season 1, they reappear toward the end of Season 2 to destroy the city. Eventually, Mob faces off against Claw's boss, Toichiro Suzuki. After an enormous battle of psychic prowess, Mob emerges victorious and saves his hometown.
If Seasons 1 and 2 are any indication, Mob Psycho 100 III will be another sight to behold. Oh, and the opening is also fire again.
Season 3 of Mob Psycho 100 will begin on Oct. 5. Catch the new season on Crunchyroll!