The 2021 'Roblox' Easter Might Have Been Quietly Replaced
Every year, 'Roblox' hosts an Easter egg hunt. But for 2021, the event may have been replaced with another. What else does the game have planned?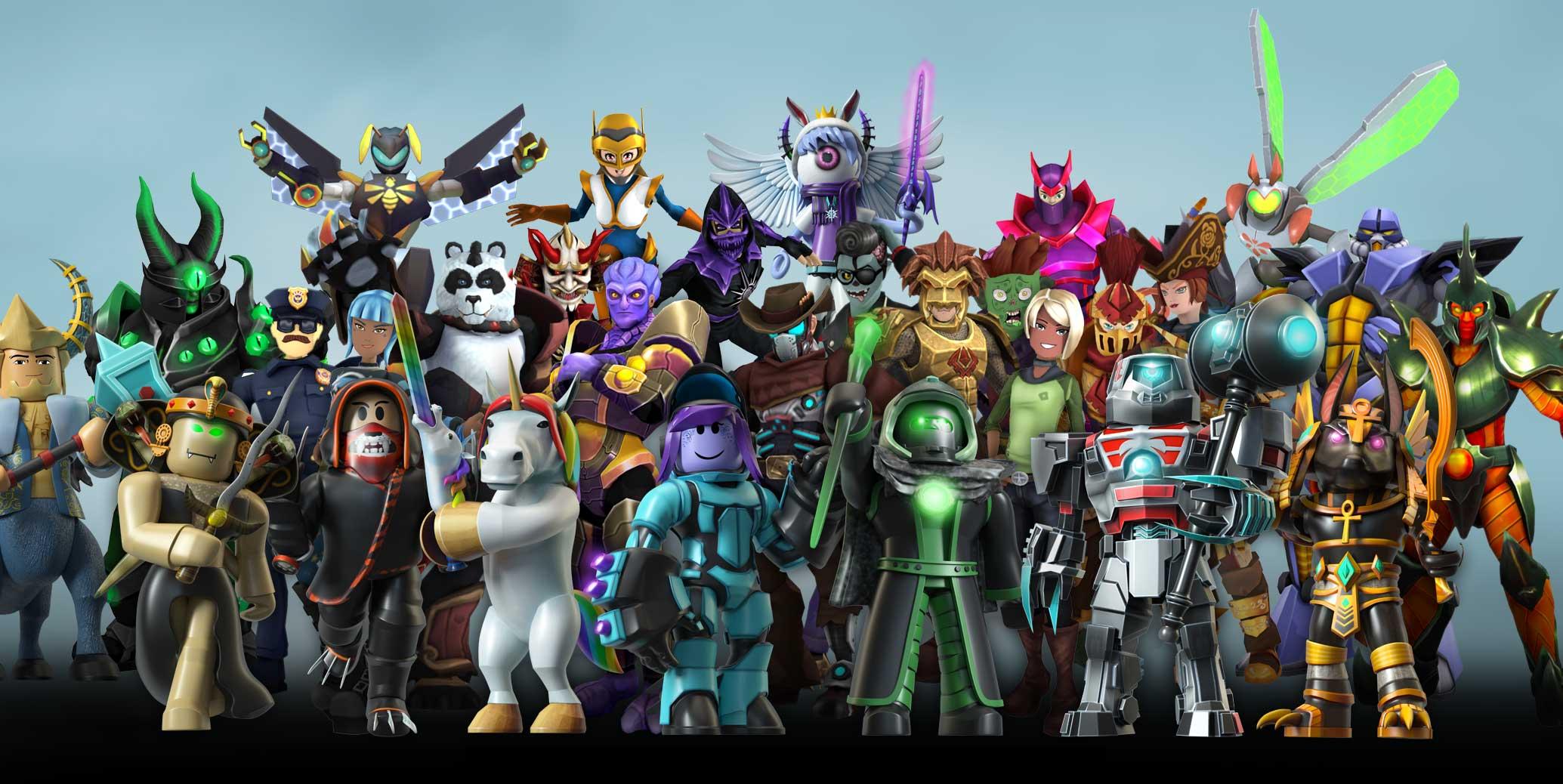 Fans of the online multiplayer game Roblox have something to look forward to in April, but it's not what they might expect. The game was supposed to once again hold its annual Easter egg hunt, an event that has been taking place for years. But this year, it looks like the Easter egg hunt has been replaced with another event altogether.
Article continues below advertisement
Over the years, Roblox has changed and evolved, and so has the Easter egg hunt. It was especially welcomed during quarantine in 2020 when so many fans were social-distancing and needed things to do while they were inside.
Roblox hasn't officially stated anything about the event for 2021 so far, so it's possible that fans will have some kind of Easter event to look forward to at a later date.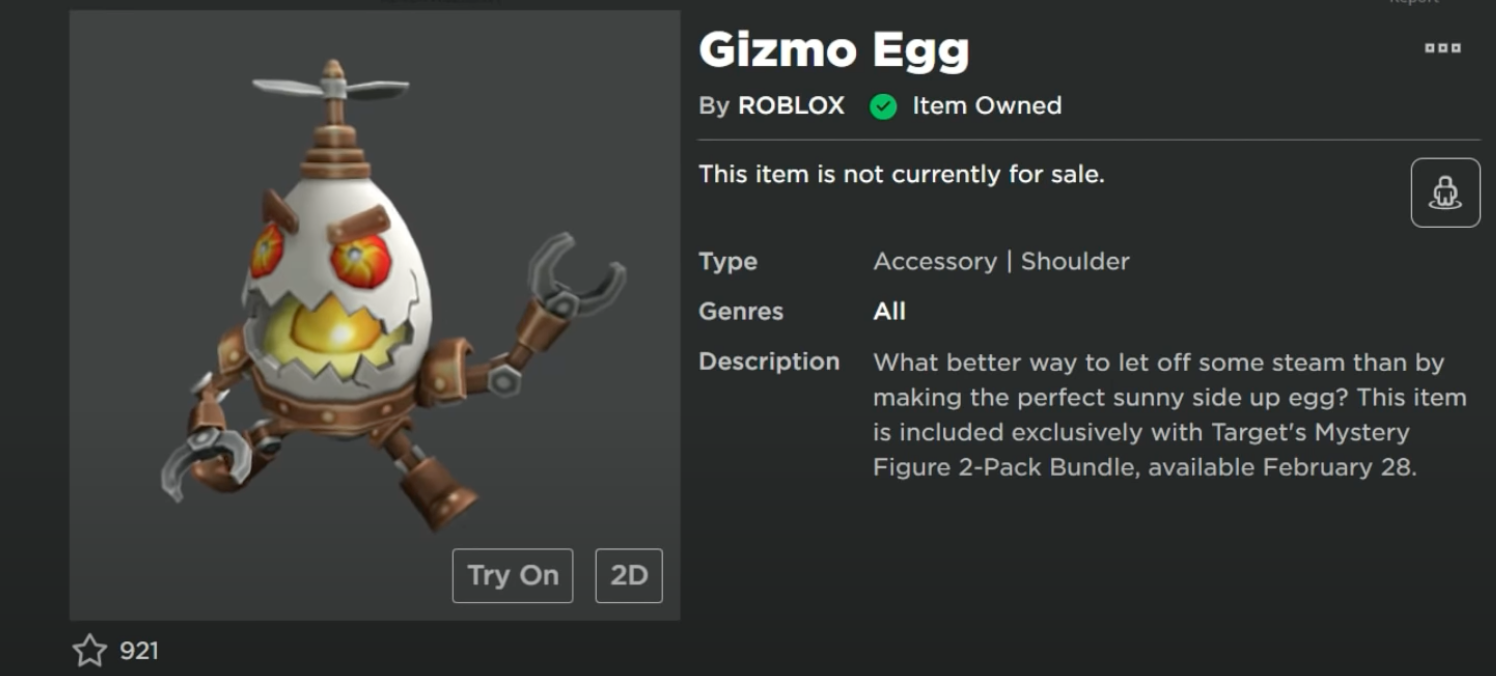 Article continues below advertisement
When is the 'Roblox' Easter egg hunt of 2021?
Roblox has yet to provide any solid information about when the 2021 Easter egg hunt would begin. This is strange for the game, which normally releases details weeks ahead of their Easter event.
As of now, it looks like there won't be an Easter egg hunt at all. According to the Roblox Fandom, there were two items added to the Avatar Shop: The Scrambler and the Gizmo Egg, but these items aren't a part of any event.
The Scrambler's page on the Roblox Fandom says it's a back accessory that was published in Dececember 2020. From March 1 to May 31, 2021, players can obtain the Scrambler with a Target gift card. On the other hand, the Gizmo Egg is a shoulder accessory that was published alongside the Scrambler. It can be obtained via a code and is bundled with a Mystery Figures Two-Pack toy that is sold at Target stores across the U.S. and is available now.
Article continues below advertisement
Instead of the Easter egg hunt, fans are getting another event.
The Roblox Fandom says that the Easter egg hunt was going to happen, but speculates that it's been replaced with the Metaverse Champions Event. Roblox hasn't stated when this event is supposed to start either, but considering it's said to be the Easter event's replacement, it might happen sometime in early April 2021.
Instead of hunting for Easter eggs, the Metaverse Champions event asks players to hunt for mystery boxes. There are four in total and they might have items for the event in them.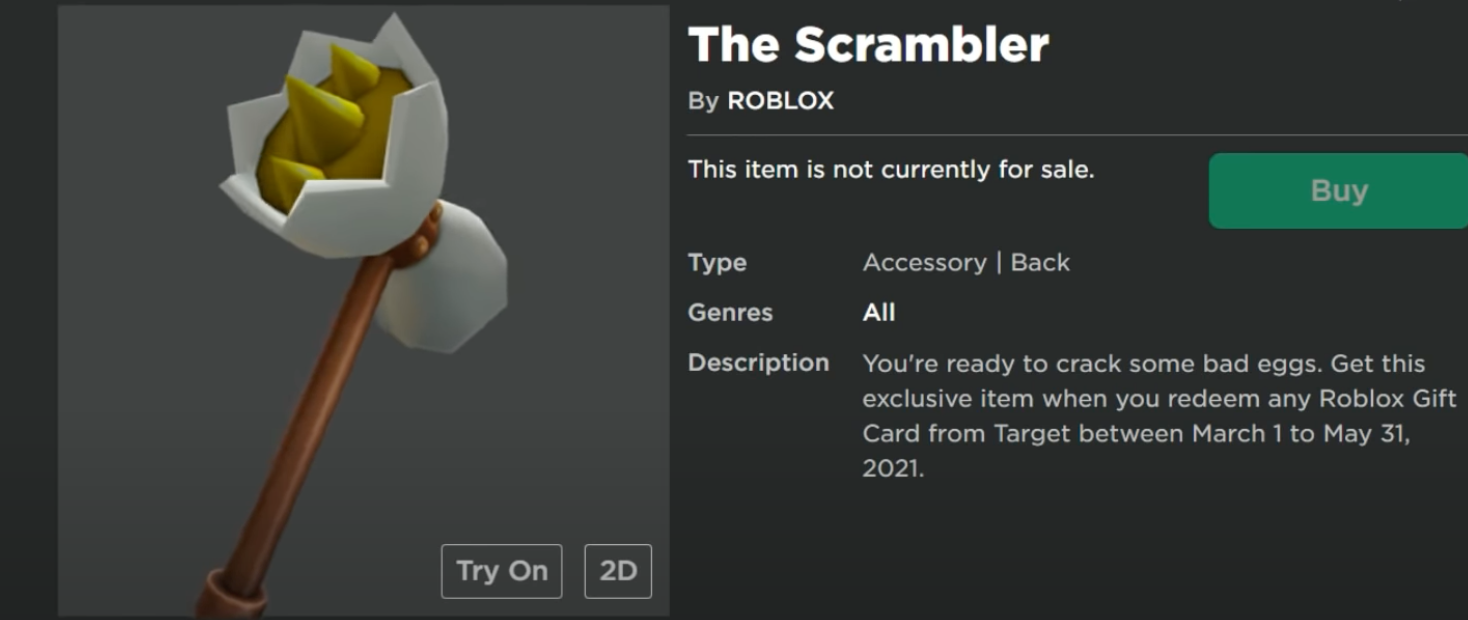 In total, the Metaverse Champions event has 13 games, and each badge a player gets equals one point. Roblox hasn't confirmed anything yet, but fans have noticed that submission badges for the 2021 Easter egg hunt have been turned into badges for this event.
This makes it even clearer that there won't be an Easter egg hunt event at all, but there's no word on why it was replaced or if something happened behind the scenes.