Indianapolis Colts RB Jonathan Taylor Starts the 2023 NFL Season on the PUP List
On Aug. 29, 2023, Indianapolis Colts running back Jonathan Taylor has officially been placed on the PUP list and will miss at least four games.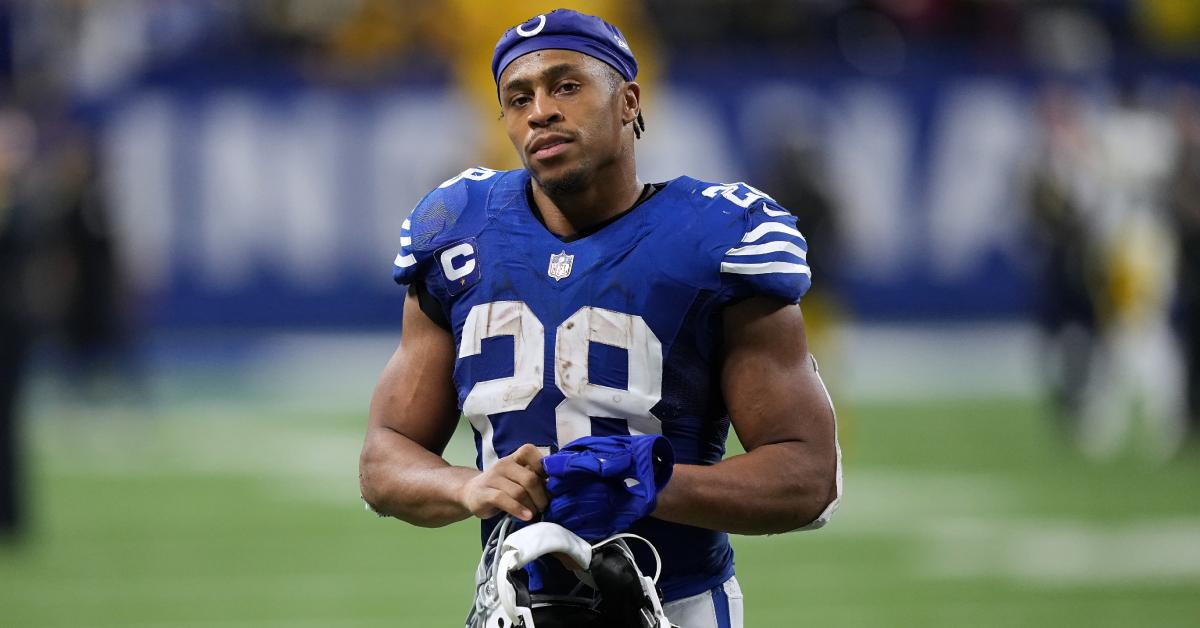 After initially declining to take calls regarding Jonathan Taylor, the Indianapolis Colts allowed its All-Pro running back to seek a trade. Now, despite the increase in communication, no worthy offers came through, and as a result, the Colts decided to keep the Pro-Bowler on its NFL roster.
Article continues below advertisement
However, the Colts officially placed him on the PUP list — what does that mean? And when will Jonathan Taylor return to on-field action? Keep reading because we have all the answers you're looking for.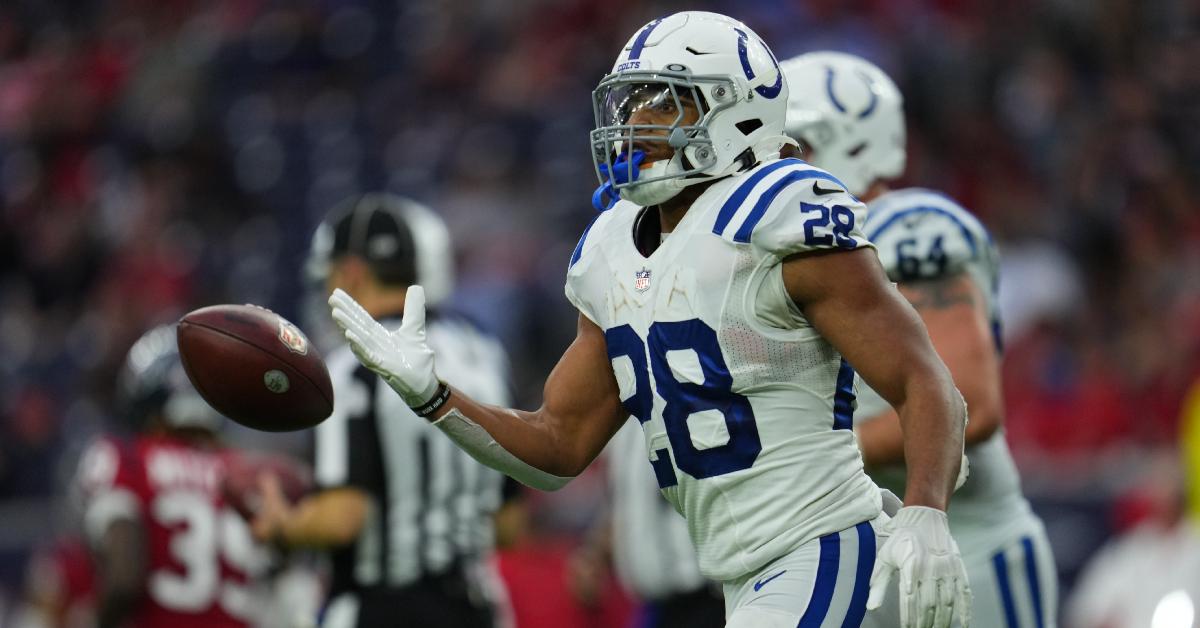 Article continues below advertisement
When will Jonathan Taylor return?
On Aug. 29, 2023, aka the NFL's roster cut deadline, ESPN's Adam Schefter reported that the Colts "did not find what it felt was a fair-value offer" for Jonathan Taylor. He added that the New Jersey native would stay on the PUP list, making him ineligible to play in the Colts' first four games of the 2023 NFL regular season.
With that said, fans can most likely expect Jonathan Taylor to return to the field during Week 5 of the season when the Colts face off against the Tennessee Titans at Lucas Oil Stadium in Indianapolis.
Article continues below advertisement
What does the PUP list mean in the NFL?
OK, if you're currently wondering, "What the heck is the PUP list?!" Don't fret — we're here to catch you up to speed on what it means! So, without further ado, PUP stands for "Physically Unable to Perform."
It's an injury designation for players who are, well, physically unable to perform any football services due to football-related injuries. While on the PUP list, players are not allowed to practice, but they can still attend team activities.
Article continues below advertisement
Now, it's important to note that there are two types of the PUP list: Active and Reserve.
The active PUP list, according to NFL.com, is strictly during preseason. Players are placed here during training camp and still count toward a team's 90-man roster. They can be removed from this list at any point during camp, but they can't be placed back on the list. When the cuts to a 53-man roster come along, players on the active PUP list must be placed on the reserve PUP list, released, traded, or counted against.
As for players on the reserve PUP list, they must miss at least the team's first four games. Unlike in the past, they can now be activated immediately after that time frame has passed.