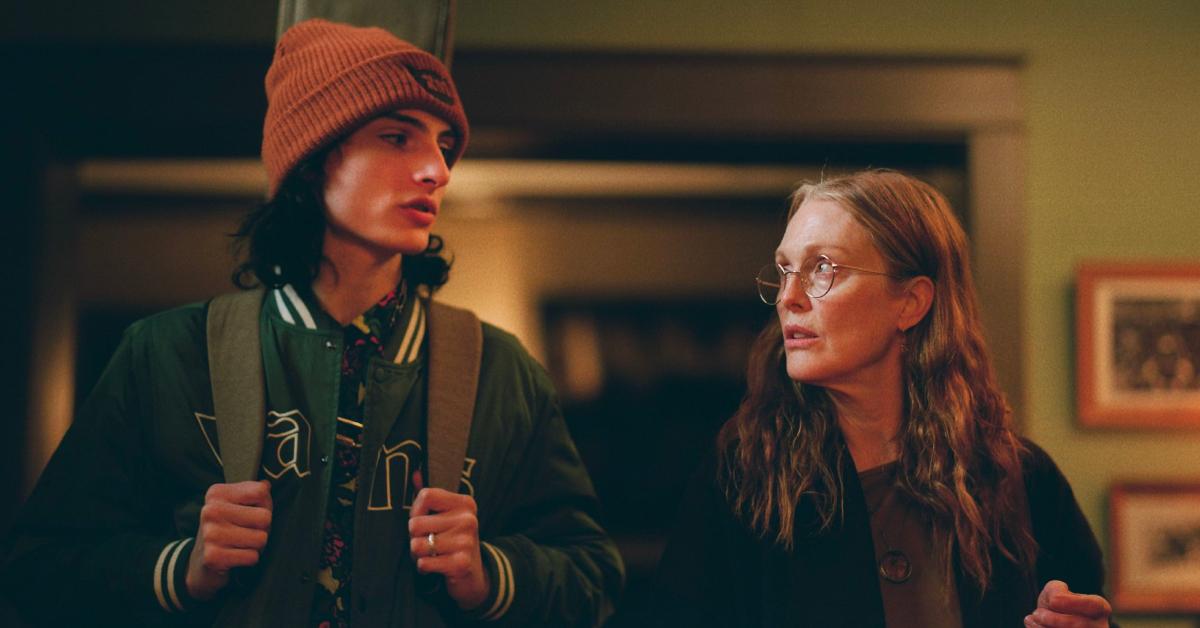 Is 'When You Finish Saving the World' Based on the Book? We Have the Scoop
At last, Jesse Eisenberg's feature directorial debut is here, in the form of When You Finish Saving the World. The coming-of-age dramedy, which stars award-winning actors Julianne Moore and Finn Wolfhard, follows a mother and her teenage son who can't seem to connect, instead trying to find that bond with other people.
Article continues below advertisement
The long-awaited film had its world premiere at the Sundance Film Festival on Jan. 20, 2022, and is slated for a limited theatrical release exactly one year to the date. As audiences head to the movie theater, many are curious to know — Is When You Finish Saving the World based on a book? Keep reading to find out!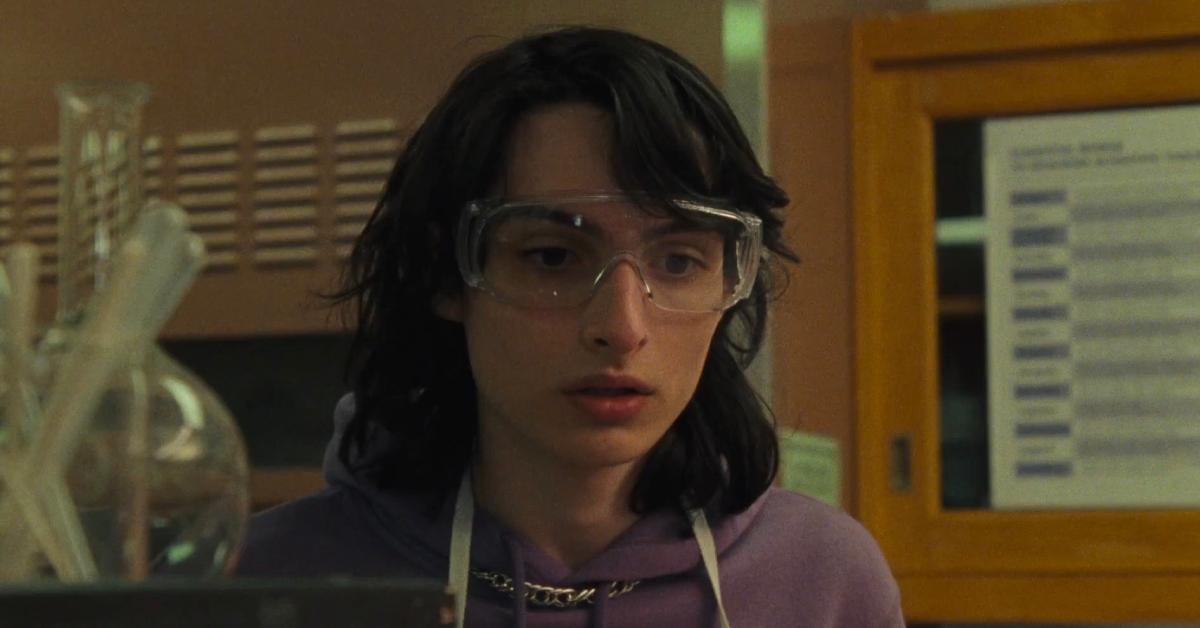 Article continues below advertisement
So, is 'When You Finish Saving the World' based on a book?
Fans of the film will be pleased to know that When You Finish Saving the World is based on a book.
The film, which currently bears a 64 percent approval rating on Rotten Tomatoes, is based on writer-director Jesse Eisenberg's 2020 audio drama of the same name. Stick around to learn more about the original story!
The film 'When You Finish Saving the World' is based on the eponymous Audible Original.
The eponymous audiobook, which is an Audible Original, was published on Aug. 4, 2020. The five-hour drama centers on three characters and shifts between time frames, all the while vividly capturing the "complexities of growing up, having children, and fitting in," according to the official summary.
Article continues below advertisement
The audiobook tells the story of three individuals attempting to understand each other and themselves: Nathan (Jesse Eisenberg), a father learning to bond with his newborn son; Rachel (Kaitlyn Dever), a fresh-faced college student striving to find her place in the world, before marriage to Nathan; and Ziggy (Finn Wolfhard), their teenage son, who's very keen on discovering where he came from and where he's headed.
It won the 2021 Audie Award for "Original Work."
Article continues below advertisement
Jesse Eisenberg has discussed the process of adapting his audiobook.
Ahead of the film's theatrical release, Jesse Eisenberg spoke with Slant magazine and delved into how he handled the "task of adaptation." He said, "With this movie, it started as an audiobook. And it started out as three two-hour monologues from the characters that you see in the film."
"After I finished the audiobook, I was thinking about something new to write, and I realized I hadn't really met the mother of the teenage boy," Jesse told the outlet. "I thought it would just be so wonderful to see this clash of values, a woman who's devoted her life to social justice but with a son who couldn't care less about anything outside his own world."
Article continues below advertisement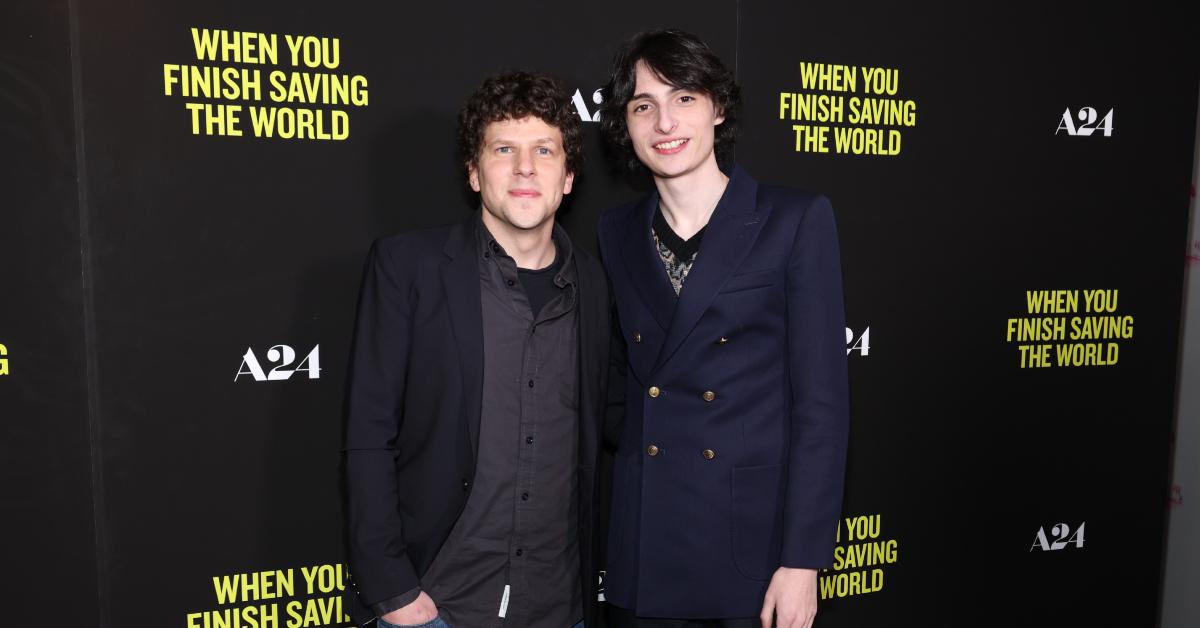 When asked how he intertwined Evelyn and Ziggy's stories in the screenplay, Jesse noted, "they really have parallel stories. Both characters in the movie are disenchanted with each other, so they each try to unconsciously replace each other."
Article continues below advertisement
"Their stories naturally reflect each other. But the best thing about adapting something that I've already written is that the voices are in my head," he said. "When I'm acting in something, my main concern is how I make sure this character feels like something I could do off-screen. That it feels like there's an inner life to the person that makes sense to me off-screen. Their tics, their anger, their rage, their hopes, all that stuff."
Jesse added, "With this, because I had written so much from their perspectives, I felt like I could write a hundred more scenes with them talking to each other and have it be as free-flowing as what you see in the movie."
When You Finish Saving the World is now playing in select theaters.