Brandon Cronenberg's 'Infinity Pool' Will Push the Boundaries of Its R-Rating
Now that the first trailer for Brandon Cronenberg's 'Infinity Pool' is out in the open, let's see what the upcoming thriller flick is about.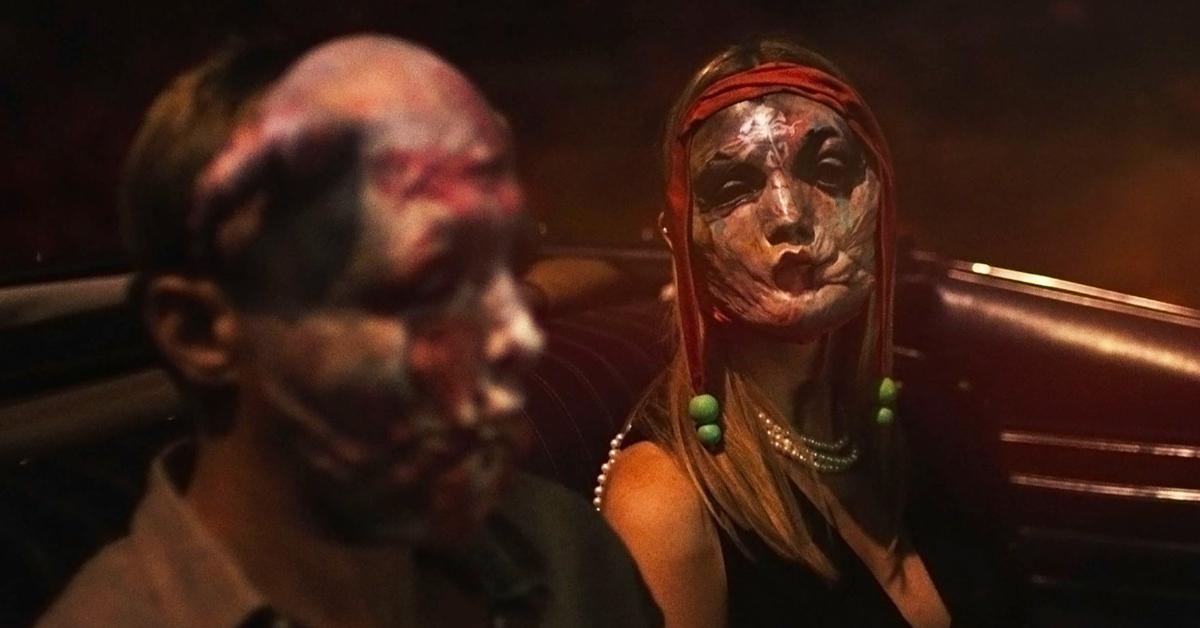 If you're heading to your local movie theater to see Bones and All, be on the lookout for a rather ... interesting trailer. OK, you might be wondering, "what does that mean?" Luckily, we're here to fill you in on the deets.
Article continues below advertisement
As it turns out, many cinemas around the United States (not ours, sadly) are sharing the first footage of Brandon Cronenberg's upcoming sci-fi horror-thriller Infinity Pool right before the romantic cannibal road film. For those who missed out, don't fret because the official trailer has been released!
Now, as we enter the twisted new world, we can't help but wonder: What is Infinity Pool about?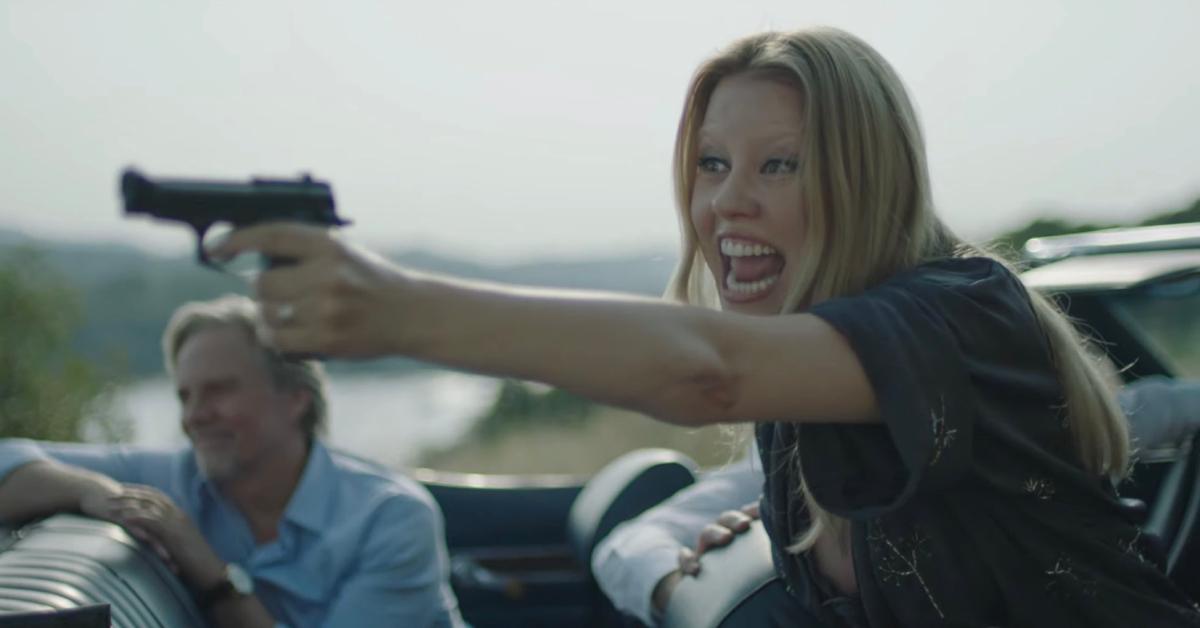 Article continues below advertisement
What is 'Infinity Pool' about?
On Dec. 8, 2022, Neon released the first trailer for Infinity Pool alongside the official synopsis. The sci-fi thriller — which takes place on an isolated island resort — centers on James (Alexander Skarsgård) and Em (Cleopatra Coleman), a rich couple who is "enjoying a perfect vacation of pristine beaches, exceptional staff, and soaking up the sun."
"But guided by the seductive and mysterious Gabi (Mia Goth), they venture outside the resort grounds and find themselves in a culture filled with violence, hedonism, and untold horror. A tragic accident leaves them facing a zero-tolerance policy for crime: either you'll be executed, or, if you're rich enough to afford it, you can watch yourself die instead," the official synopsis reads.
Article continues below advertisement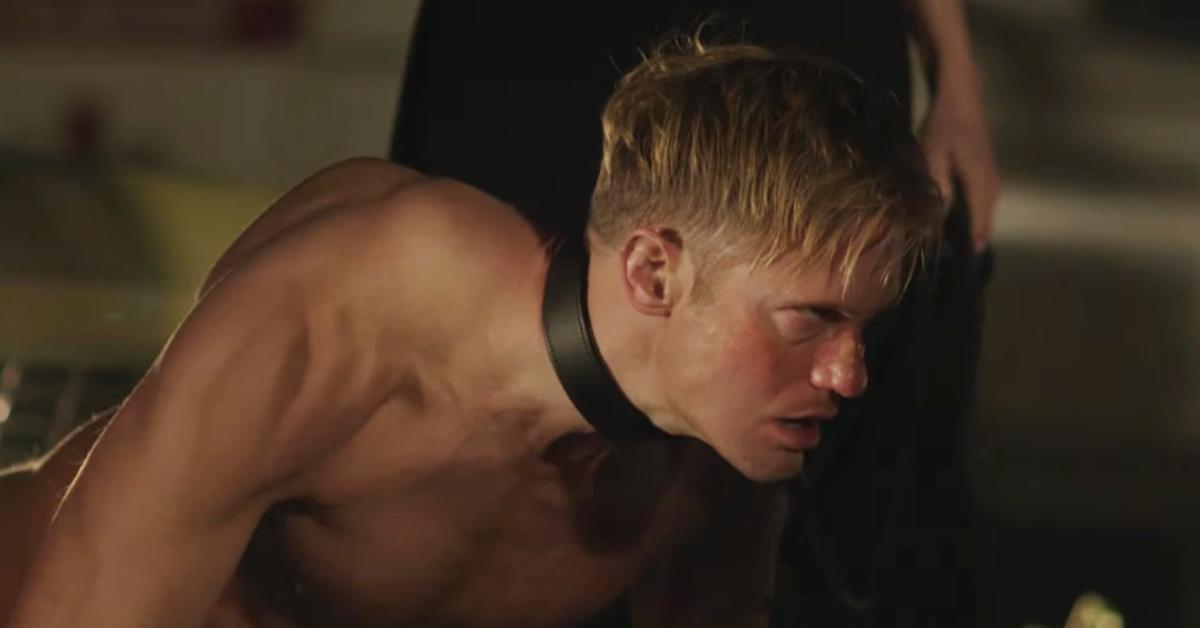 According to Bloody Disgusting, the much-anticipated film initially received an NC-17 rating. The outlet further reported that an appeal was underway; however, the rating was upheld ... but not for long. In October 2022, the MPA announced Infinity Pool had been re-edited and would officially obtain an R rating for "graphic violence, disturbing material, strong sexual content, graphic nudity, drug use, and some language."
Article continues below advertisement
The trailer for 'Infinity Pool' initially leaked on social media.
Ahead of the official trailer's debut, a moviegoer recorded footage at their theater and shared it on Twitter. As expected, the social media platform removed their video over copyright claims. But now, we can finally bask in the glory of arguably the most bonkers movie trailer known to humankind.
Article continues below advertisement
The trailer is complete madness, with a brief glimpse of Alexander Skarsgård looking at what appears to be his clone in a tub of red goo, but that's not where the weirdness ends ... no, there are various shots of exotic face masks and bondage — at one point, Skarsgård is being dragged by a leash. OK, we don't want to spoil too much, so check out the trailer ASAP!
What is the release date for 'Infinity Pool'?
The 2022 holiday season is proving to be our favorite one yet because it delivered the official trailer AND release date for Infinity Pool. Well, are you ready? Drumroll please ... Infinity Pool will release in theaters on Jan. 27, 2023.
The film will have its world premiere at the 2023 Sundance Film Festival, which is pretty standard for Brandon Cronenberg productions since his 2020 sci-fi psychological horror flick Possessor also premiered at the annual event.