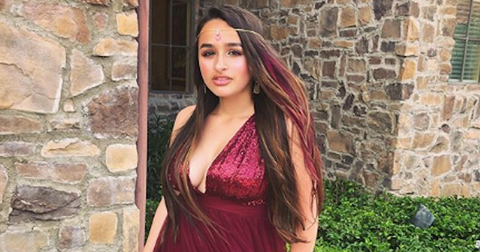 Jazz Jennings Is Headed to Harvard — "What, Like It's Hard?"
By Pippa Raga
Congratulations are in order for Jazz Jennings, the eponymous star of TLC's hit show I Am Jazz, who recently got into several colleges, including her family's alma mater, University of Florida, in addition to the already crazy year she's had of gender confirmation surgery and a new boyfriend.
Thankfully, we'll get to see it all come to life on TV because TLC recently confirmed it was renewing I Am Jazz for a sixth season. But as the academic year comes to a close, fans are wondering where exactly Jazz Jennings will be attending college in the fall, and whether she's going to follow in her family's UF footsteps or not.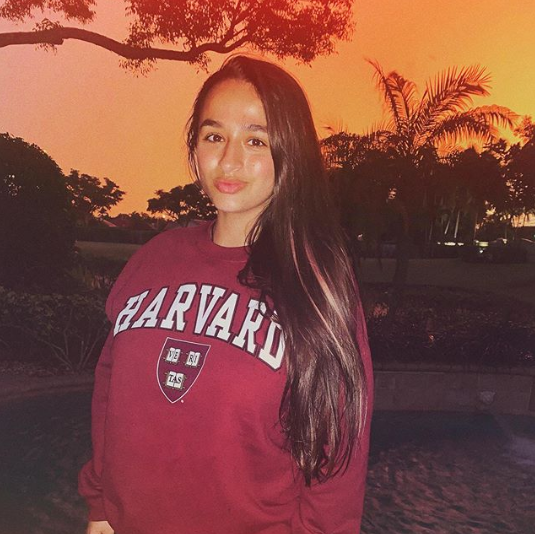 So, where is Jazz going to college?
A couple of months ago, Jazz's brother Griffen proudly shared a childhood photo of the siblings decked out in University of Florida apparel. "So proud of my sister for getting accepted into the University of Florida 🧡💙 #gogators #4for4." However, yesterday, Jazz updated some Instagram with news of her own.
"#Harvard2023," she began her post. "I am so stoked for this next chapter of my life! Feeling so blessed and grateful right now🙏🏽❤️ Thank you so much to my incredible family for your unconditional love and support; none of this would be possible without all of you. I can't wait for what's to come!"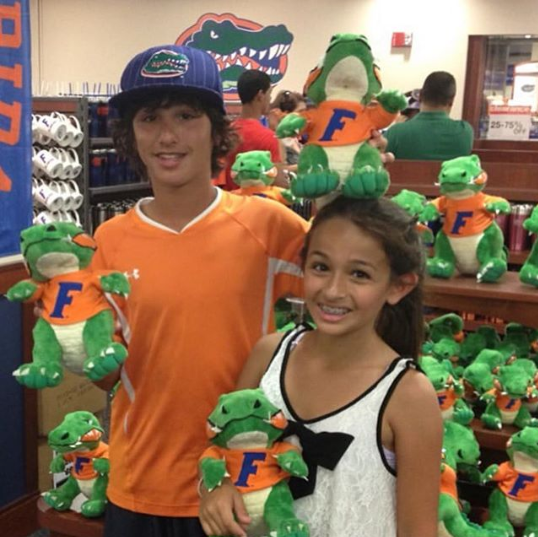 Where does Jazz Jennings live?
Currently, Jazz and her family (who use Jennings as a pseudonym to protect their real identity) live in South Florida, in the Fort Lauderdale area. "I want to move so bad," Jazz said in a teaser clip ahead of tonight's episode, where she declares to her mom Jeanette that "now is the time."
"To me it doesn't feel like that," Jeanette quickly retorts. "To me, it feels like a disaster." Although Jazz just returned from a trip to New York, where she got to spend time with her long-distance boyfriend Ahmir, it's doubtful she'll get the chance to move before she has to join Harvard's Class of '23.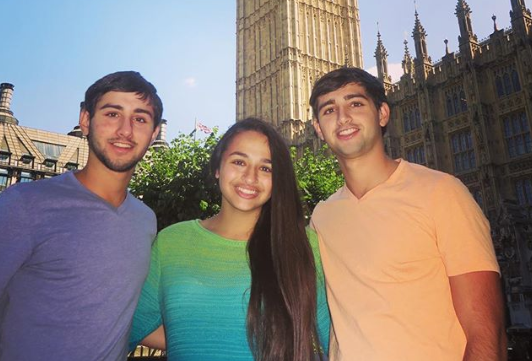 Who are Jazz's brothers?
The Jennings seem to be a very tight-knit family and Jazz's twin brothers Griffen and Sander have been their sister's biggest fans since Day 1. They're frequently on the show, pictured traveling together, and even catch her best behind-the-scenes moments, which producers often miss, on their personal camcorders.
The 21-year-olds are very vocal about their support for Jazz and are often pictured repping their University of Florida pride with Gator sweatshirts, frat paraphernalia, and even their Instagram pages, where Sander states he's studying Pre-Law at the college.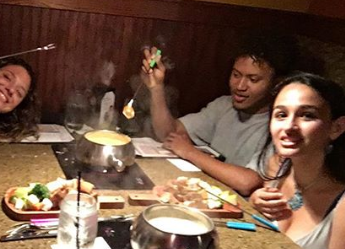 Are Jazz and Ahmir still together?
Although like we mentioned before, Jazz is very hush-hush about her private life on Instagram, using the platform predominantly to promote her TLC show, Ahmir, 19, seems to have less on the line. It's unclear whether the couple is still dating, but Ahmir did post a photo of Jazz on Valentine's Day, captioned "blah blah — I forgot the original caption💕💕." So we're thinking the two may have worked out their differences and managed to stay together.
According to Ahmir, the official word is "I can't say [if we're still together]. Watch and see." But we're not sure they're going to be able to maintain their relationship past the summer. Though the couple is currently long-distance between Fort Lauderdale and Philadelphia, Ahmir recently announced he'd be going back to school in the fall, to join the undergraduate class at the University of Southern California.
We wish the best to these love birds in their relationship and in their educations. Major props for getting into such prestigious institutions!
Tune into tonight's episode of TLC's I Am Jazz at 9 p.m. to see how her relationship with Ahmir progresses.