Where Is Blake Shelton's Game Show 'Barmageddon' Filmed?
Blake Shelton's new game show features him and co-hosts Carson Daly and Nikki Bella playing bar games with their famous friends. But where is it filmed?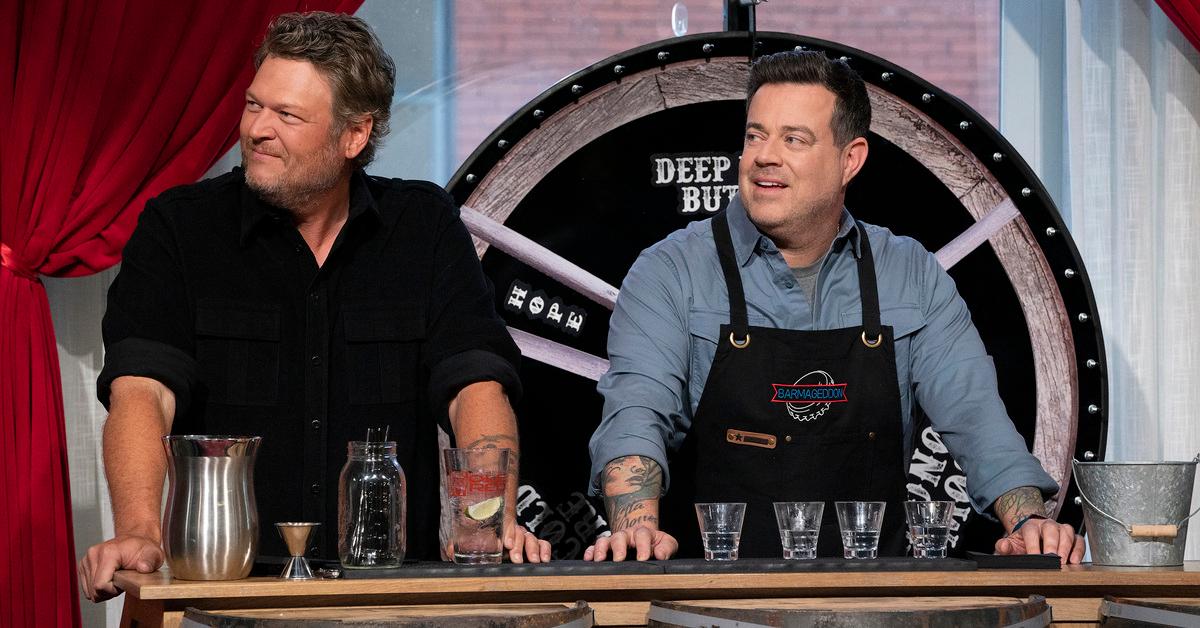 Game show star was likely not in Blake Shelton's original career plan, but the country music superstar has steadily built up his television profile over the last decade.
Especially after becoming a TV fan favorite on NBC's Emmy Award-winning singing competition The Voice, Blake has dominated the small screen just like he does the country charts. He's become beloved by viewers who enjoy his big personality, so it was only a matter of time until someone gave him his own series.
Article continues below advertisement
His latest adventure is the USA Network game show Barmageddon, which he executive produces and stars in alongside his Voice buddy Carson Daly. In each episode, Blake, Carson, and co-host Nikki Bella invite celebrity friends over for a series of friendly competitions, and viewers have quickly warmed to the fun and rowdy atmosphere on the show.
Fans are also curious where Barmageddon is filmed. Keep reading to find out the answer, although it won't get you on Blake's guest list!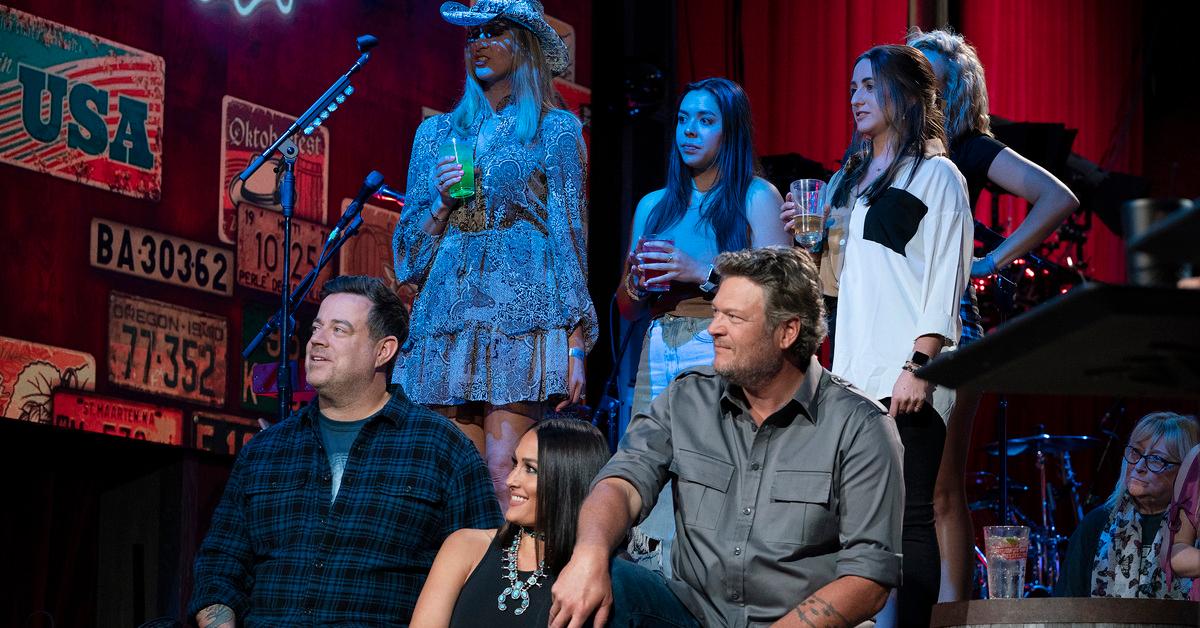 Article continues below advertisement
What is Blake Shelton's 'Barmageddon' about?
Barmageddon is the latest in the developing subgenre of celebrity game shows, following in the footsteps of programs like NBC's Hollywood Game Night and That's My Jam, as well as Paramount Network's Lip Sync Battle. They're competition series in which the players are famous instead of ordinary people.
Viewers have fallen in love with these shows because they enjoy seeing celebrities appear as themselves and wind up completely out of their element.
Barmageddon takes that same idea and gives it a Blake Shelton-style twist. In the USA series, the games are over-the-top and very tongue-in-cheek, with names like "Drunken Axe Hole" and "Sharts" (the latter of which is a humorous portmanteau for "Shelton Darts").
In each episode, two celebrities go head-to-head in five random games to determine a winner and support a "viral Internet sensation" of their choice, according to the network. But is the Barmageddon bar where they film the series actually real?
Article continues below advertisement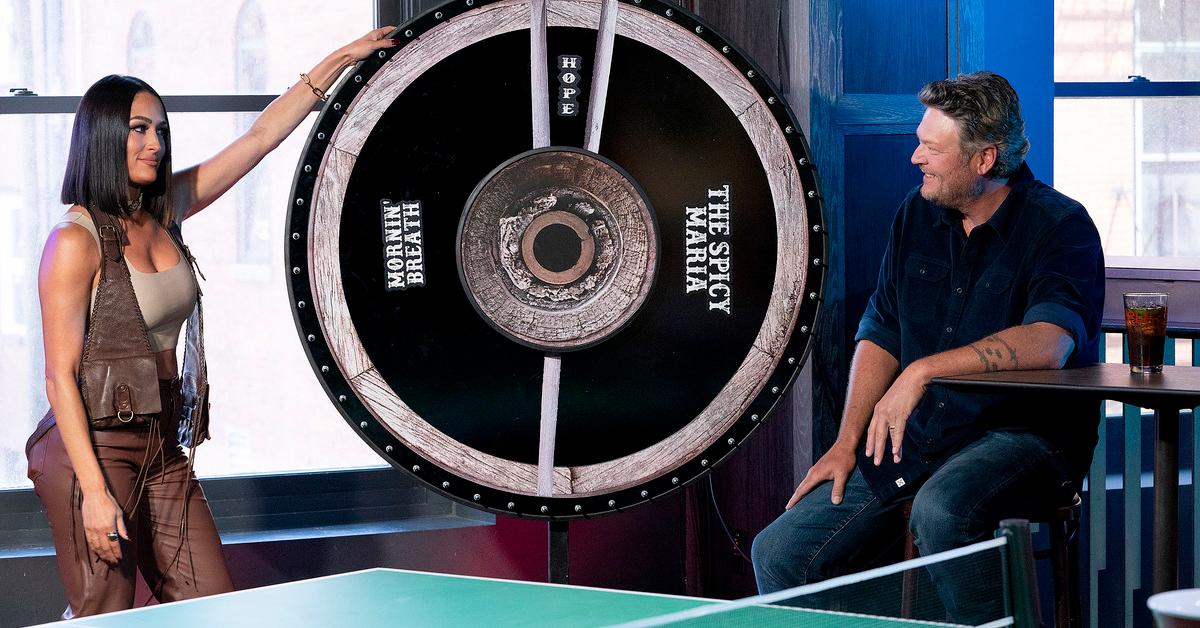 Where is Blake Shelton's 'Barmageddon' filmed?
Fans have been asking if Barmageddon takes place in a real bar or if it's a location invented for the series. It wouldn't be new for the show to create a setting specifically for television, since most game shows take place on manufactured sets.
However, Blake does, in fact, own a chain of bars called Ole Red, after his famous song of the same name. And Barmageddon is really filmed at his Nashville, Tenn. location.
Article continues below advertisement
Viewers can learn more about the bar on its website. In addition to food and drinks, it's also a live music venue and available for private events if anyone wants to host a party of their own (though obviously not with the kind of shenanigans seen on Barmageddon).
There are also Ole Red locations in Gatlinburg, Tenn., Orlando, Fla., and Tishomingo, Okla.
While it's unlikely that fans will run into Blake if they visit the Nashville location — the bar obviously can't be open for regular business while the TV show is filming — viewers might get a kick out of stopping into the same place that Blake, Carson, and some of their celebrity friends have been hanging out.
Barmageddon airs on Mondays at 11 p.m. EST on USA.