'Z Nation' Fans, Mark Your Calendars — 'Black Summer' Is Almost Upon Us
Find out where Netflix series 'Black Summer' is filmed, who's in the cast, and whether it's worth the watch based on current reviews.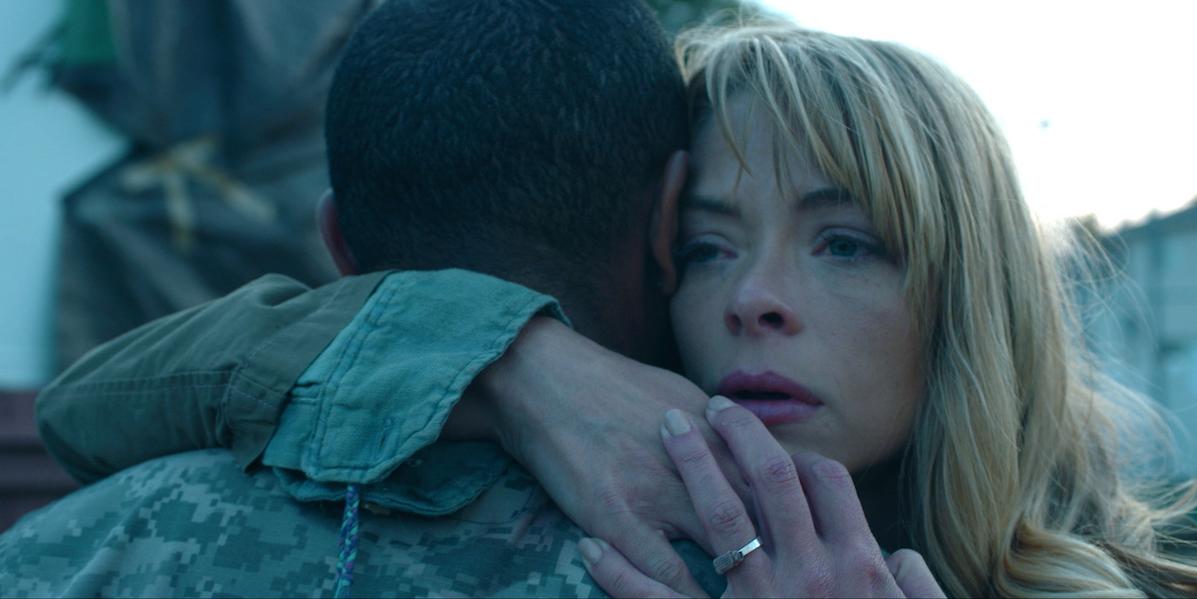 Calling all Z Nation fans: A new spinoff of the post-apocalyptic horror-comedy-drama is coming to Netflix next week. It's called Black Summer, and it's something of a prequel to Z Nation, taking place in the same universe as the SyFy show.
Article continues below advertisement
But with all of the buzz surrounding Black Summer, fans of the original are wondering whether this spinoff will do the undead justice. So, who's in the cast of this new 8-episode Netflix series? Where is Black Summer filmed? And is it worth the watch?
Where is Black Summer filmed?
Unlike Z Nation, which recently got renewed for its fifth season, Black Summer was filmed in Calgary. "Zombies are expected to be in Calgary and area until late September as production continues for the Netflix series Black Summer," Calgary's local Herald wrote last summer.
Article continues below advertisement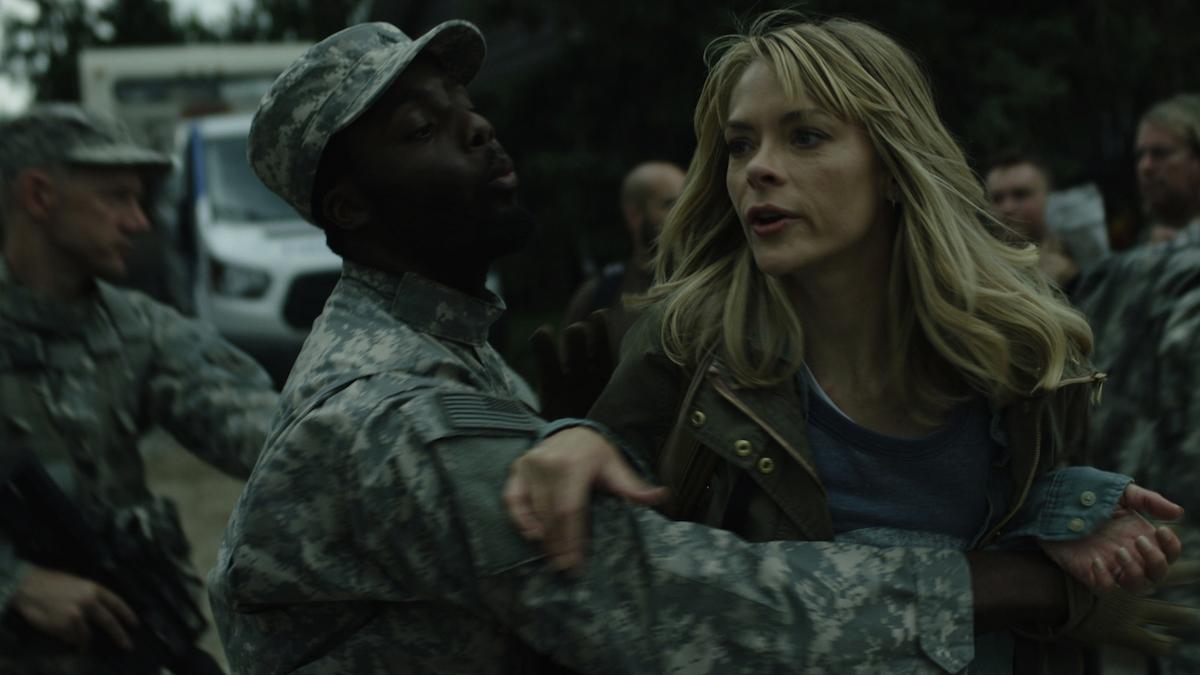 Fans of Z Nation will remember that the SyFy show was shot in Spokane, Washington, so we're excited to see how they've managed to create the same zombie universe while filming outside of the States.
Article continues below advertisement
Who's in Black Summer?
According to Tom Benz, a business agent on the show, Black Summer will be launching the career of many actors. "A lot of people are getting a big break for Black Summer," he told the Calgary Herald. "We are just over the moon with the opportunities that Black Summer is putting forward."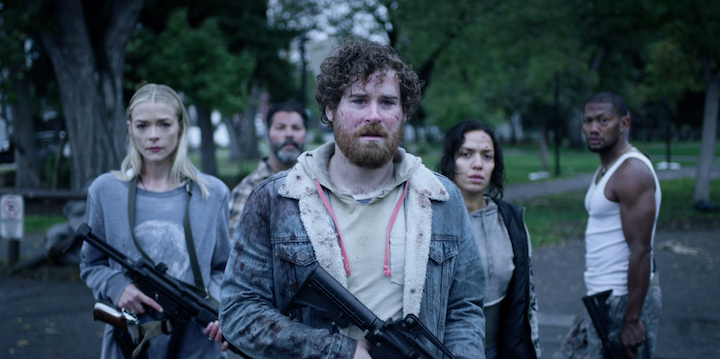 Article continues below advertisement
In addition to unknown, or little known actors like Aidan Fink and Kash Hill, some familiar faces will be gracing our screens in Black Summer. Jaime King, from White Chicks, The O.C., and Sin City, will be playing the role of Rose, the protagonist mother who will stop at nothing (not even fighting zombies) to find her daughter.
Sal Velez Jr. from Mayans M.C. and Hand of God will also be starring in Black Summer in the role of William Velez. It's too soon to know whether he will be in the realm of the living or a zombie himself, but either way, we can't wait to see.
Article continues below advertisement
The reviews are in!
In earlier days, Netflix was using the following copy to promote their newest series: "A mother, torn from her daughter embarks upon a harrowing journey, stopping at nothing to find her. Thrust alongside a small group of American refugees, she must brave a hostile new world and make brutal decisions during the most deadly summer of a zombie apocalypse."
Article continues below advertisement
But today, they've swapped that description out in favor for something a little more vague. "In the dark, early days of a zombie apocalypse," it reads, "complete strangers band together to find the strength they need to survive and get back to loved ones."
And although the show hasn't yet been released, people are taking to social media to voice early predictions that the show will be a huge hit.
"Just because there are a lot of zombie-themed flicks around doesn't mean people need to stop producing them," one zombie fan wrote on Twitter. "Not all of them are good, yes, but that's even more of a reason to keep on going, because there can always be gems in there. I feel that #BlackSummer will be one of them."
Article continues below advertisement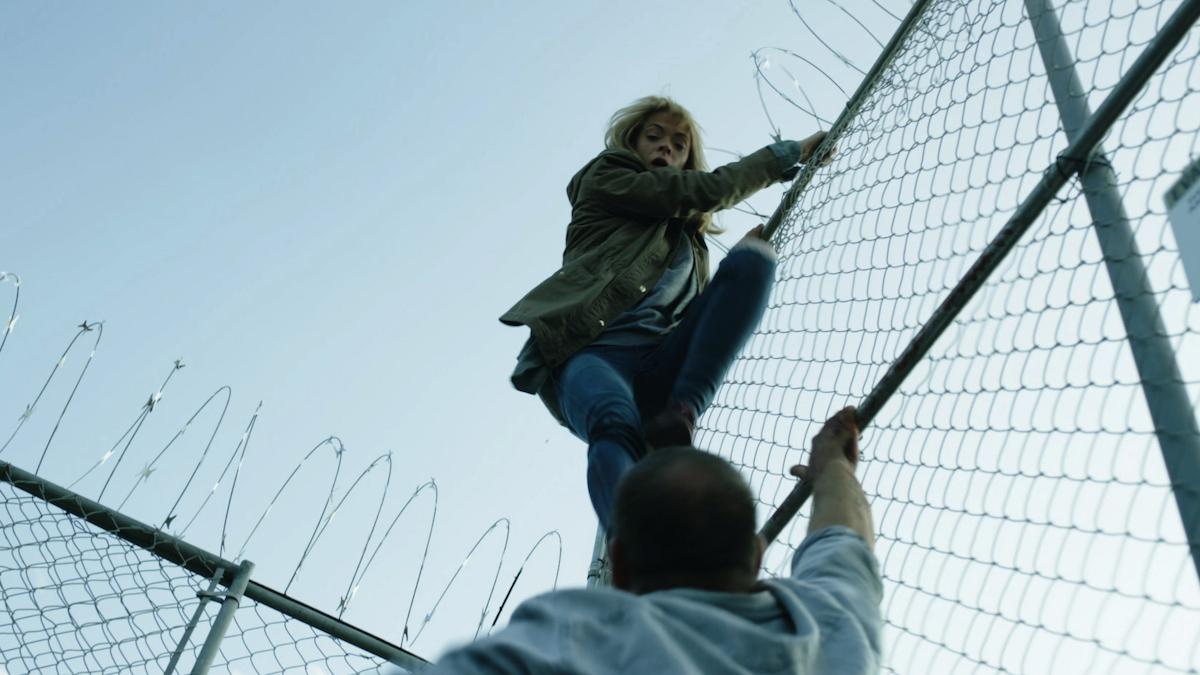 "I can't wait for #BlackSummer!!" added another. "Make sure everyone tunes in and shows it love! If Netflix sees how dedicated @ZNation fans are, they will have no choice but to take a real look and consider bringing it back for another season!"
Article continues below advertisement
However, there are some skeptics who aren't very keen on revisiting the Z Nation universe. "While the trailer looks intense and really good, I am disappointed it is in the Z Nation umbrella," writes FanSided. "It is set in the same universe but has none of the slapstick lovable qualities of its predecessor."
"Black Summer looks to be shot in that same, moody blue filter which is a nice little connection to Z Nation. After all, this is only a trailer and there is no way of knowing what the show will really be like until its April 11th release," their review continues.
See for yourself whether Black Summer lives up to the hype when Season 1 arrives on Netflix on April 11.