Where Is 'Fix My Frankenhouse' Filmed? Inside the New HGTV Television Series
Like other home design shows, 'Fix My Frankenhouse' has a consistent location, but just where is the show filmed? Details are ahead!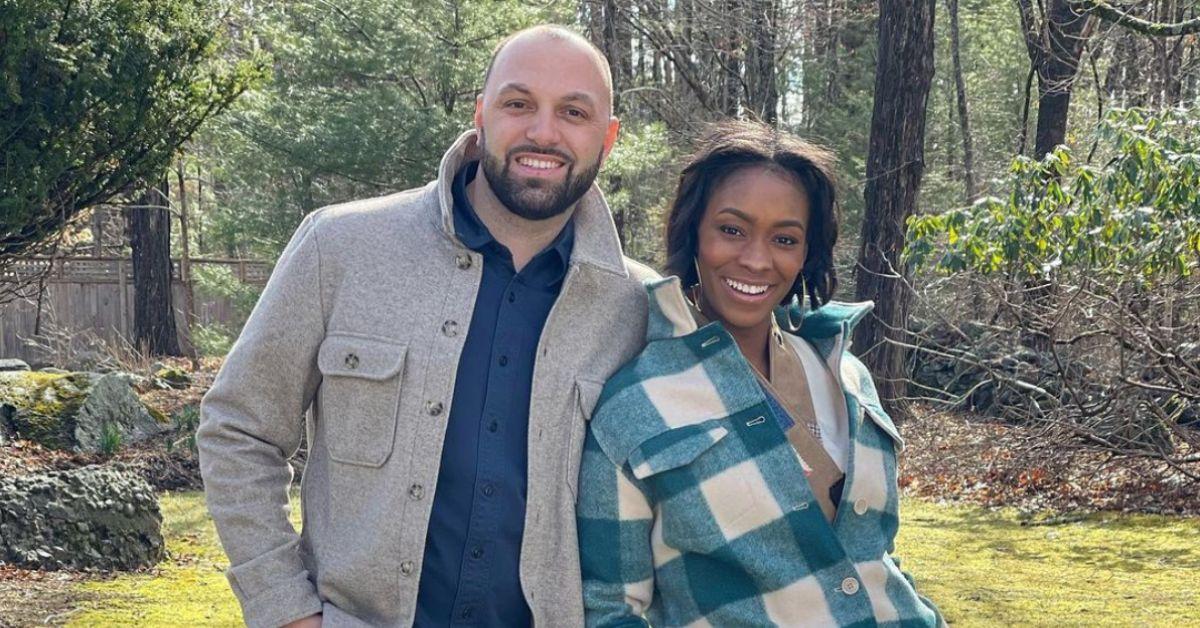 One of HGTV's new shows Fix My Frankenhouse features six-episode that document inspiring renovations of unique and modern homes. Also like other shows, Fix My Frankenhouse has consistent area location, but just where is the show filmed?
Article continues below advertisement
Many popular home design shows on the network are filmed in the South, including Fixer Upper, filmed in Waco, Texas.
This time, viewers will see home redos in a completely different region, and this perspective could make the show stick out from other home design homes. While there are different towns featured in this show, Fix My Frankenhouse was filmed in one state. Find out which state ahead!
So, just where is 'Fix My Frankenhouse' filmed?
Show hosts Mike and Denese Butler fix so-called frankenhouses in Massachusetts. The duo's full-service interior design and build firm, The Perfect Vignette, is based in Boston, which is where they filmed the show.
A behind-the-scenes photo on Instagram confirmed that one episode was filmed in Hanover, Mass., and the Worcester Telegram confirmed that the first episode was filmed in Millbury.
Article continues below advertisement
Mike and Denese released only one casting call in 2022, in which they sought out homeowners who live outside of Stoughton. They also looked for older homes with "mismatched styles and bad flow," and a home that has "completely lost its identity."
See, a frankenhouse!
The couples featured in Season 1 were chosen by the end of summer 2022, and filming concluded in March 2023.
We don't yet know if a Season 2 of Fix My Frankenhouse will get the green light.
Article continues below advertisement
Here's what else we know about 'Fix My Frankenhouse'.
HGTV confirmed that the show documents the couple fixing up homes with wonky layouts, misplaced staircases, and maze-like hallways. Mike takes care of construction, while Denese covers design, and the two work together to create beautiful and cohesive homes.
Mike and Denese also do it with the help from their fathers and master carpenters John Butler and Peter Doyle.
The first episode features a family home built in the early 1900s that while needing a remodel, is filled with many historic features. Based on the preview, it also includes kitchen countertops that one could nap on. Because of this, HGTV confirms that during the episode, the couple creates an open kitchen and dining area, meaning those countertops will likely be gone.
Article continues below advertisement
The Perfect Vignette currently has over 15,000 followers on Instagram, and the amount will likely grow following the premiere of Fix My Frankenhouse.
According to the firm's website, Mike and Denese offer services such as customized floor plans, conceptualized mood boards, and hand-selected furniture.
The first episode of Fix My Frankenhouse airs on Sunday, April 23, 2023 at 9:00 p.m. EST on HGTV and Discovery+.