Jayla Is Forced to Get a Job at Barnacles on 'Florida Girls' — What Could Go Wrong? (EXCLUSIVE)
Jayla is forced to get a job working with Shelby and Kaitlin at Barnacles — but where is "Florida Girls' filmed? All the details on the Sunshine State comedy.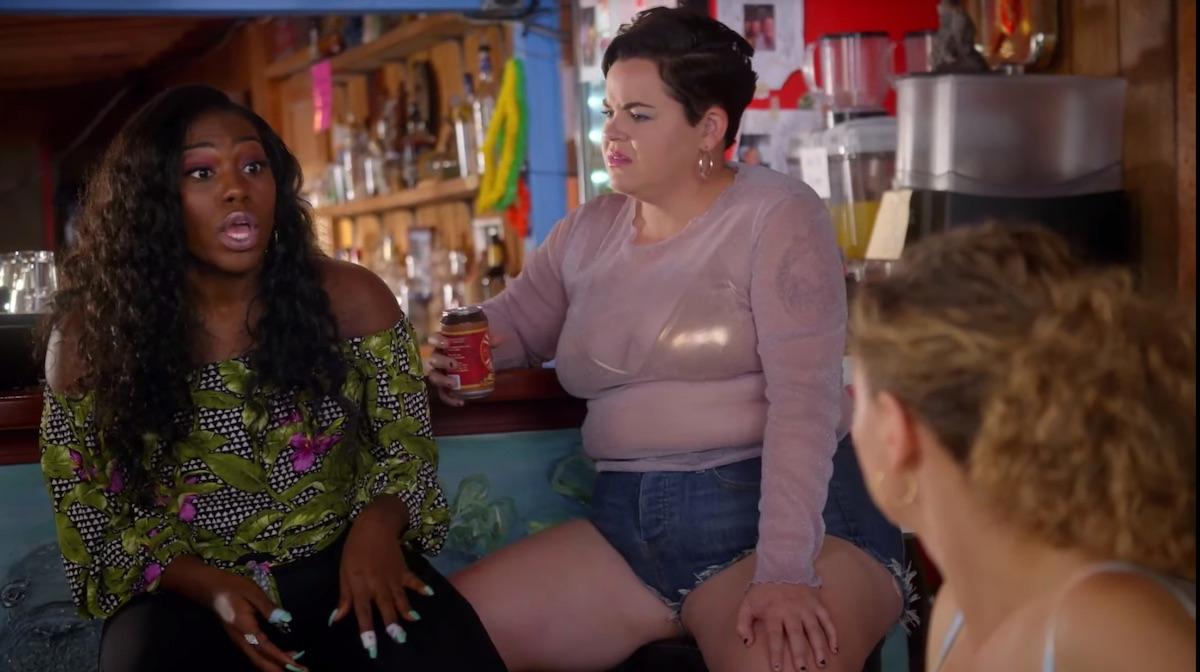 Article continues below advertisement
"I can't believe I got to look for a job," Jayla tells Kaitlin (Melanie Field), and Shelby in an exclusive clip obtained by Distractify. "What kind of rich dude is gonna wanna marry me if I'm working at some whack a-- job?"
As expected, it's not long before Kaitlin suggests Jayla, who is portrayed by the hilarious Laci Mosley, get a job at their local bar, Barnacles.
"Yo, you can work here," Kaitlin tells Jayla, who is initially against the idea. "Dude, Barnacles rules. And you always hang out here anyways... you'd just be getting paid for it. It will be so fun. We drink free booze all day and occasionally give one of these losers a refill."
But as the episode's synopsis shows, Jayla manages to turn the "bar into a borderline strip club," so she did more than get refills for customers.
Article continues below advertisement
Is there a real-life Barnacles?
Florida Girls was written by Laura Chinn, who also happens to star on the Pop TV series as Shelby. According to Laura, almost everything you watch on the show happened to her and her friends in real life, growing up in Clearwater, Fla.
"I grew up with a group of girl friends and we were a very tight-knit group, and there weren't dudes in our group other than guys we dated," she told CBS News. "My experience in Florida was very female, so those were always the stories I wanted to share.
Article continues below advertisement
Laura continued, "They represent people that I've known throughout my whole life. Different flaws I see in everyone, and in myself."
So, is Florida Girls filmed in Florida?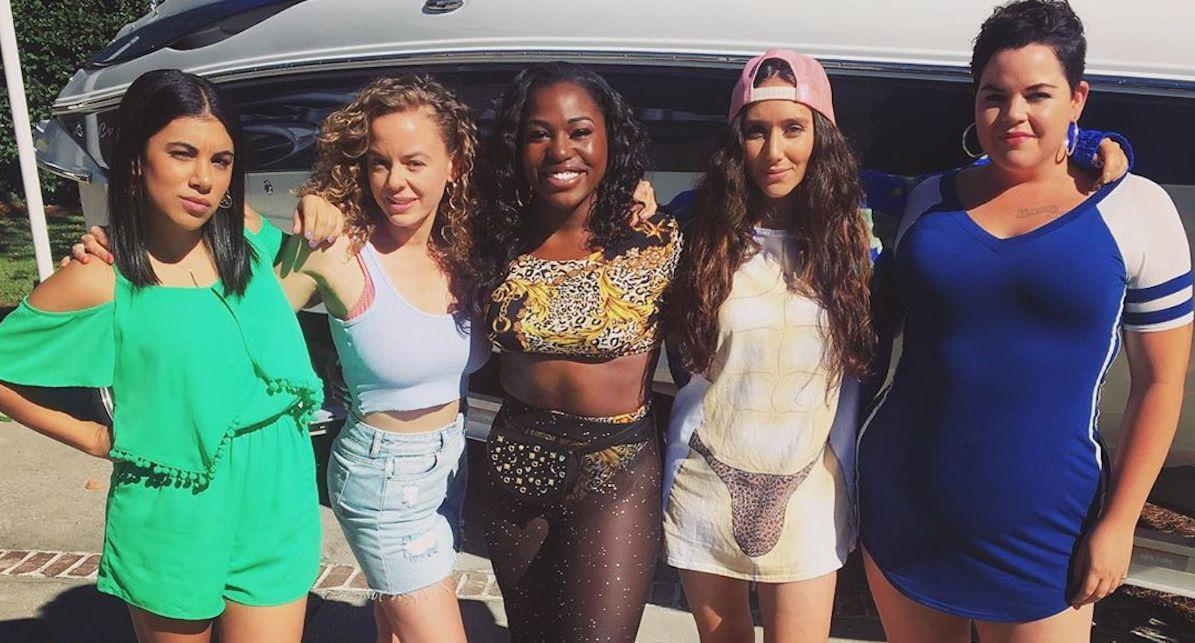 Article continues below advertisement
While the show is seemingly based in Florida, parts of the show were actually filmed in Savannah, GA., which is just north of the Sunshine State. According to SavannahNow, the cast was seen filming around the city last year.
So, if there is a real-life Barnacles, we suggest you head to Savannah to find it! Hopefully, you won't run into Rick and his "tip."
Watch Florida Girls Wednesdays at 10 and 10:30 p.m. ET/PT on Pop.