11 Chefs,1 Cash Prize — Where Is 'Pressure Cooker' on Netflix Actually Filmed? (SPOILERS)
Where is 'Pressure Cooker' on Netflix filmed? The high-stakes cooking competition turns up the heat on more than just the food, but the chefs as well!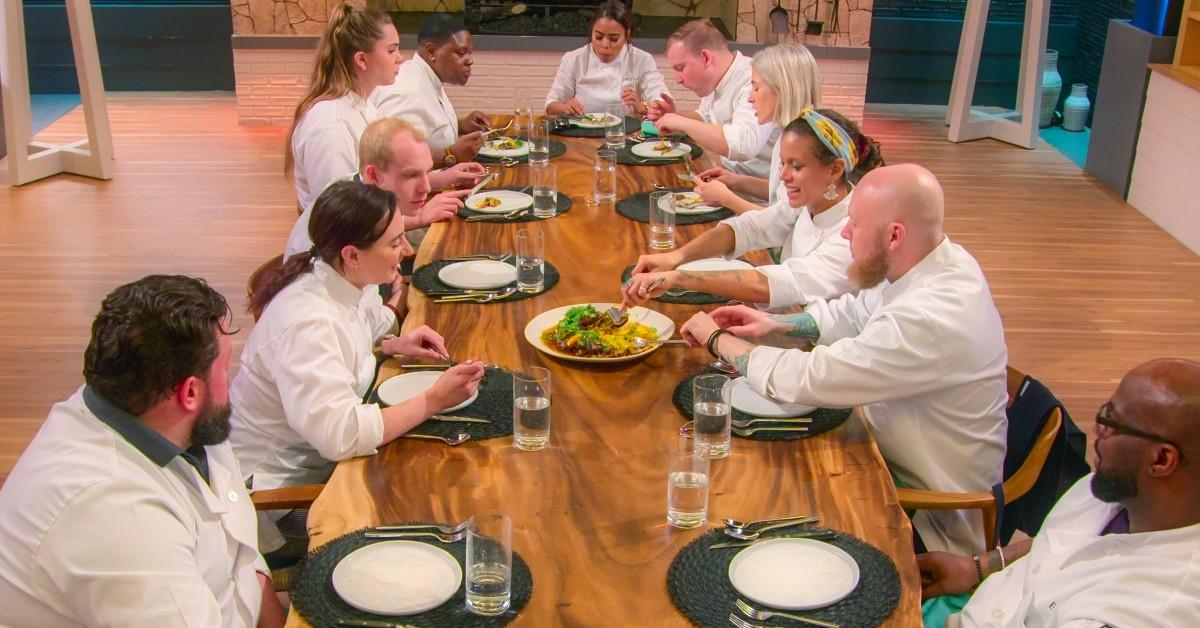 Warning: The following article contains spoilers for Season 1 of Pressure Cooker on Netflix.
Just when you thought cooking competitions couldn't possibly be any different (how can you add a spin on a chef cooking something with an out-of-the-box ingredient?) Pressure Cooker on Netflix turns up the heat – literally.
Instead of competing chefs cooking up culinary creations for a panel of celebrity judges, they're judging ... each other.
Article continues below advertisement
Given the high stakes of a competition where 11 professional chefs are competing against each other under one roof, where was Pressure Cooker filmed, anyway? Here's all the details we know about the Pressure Cooker filming location.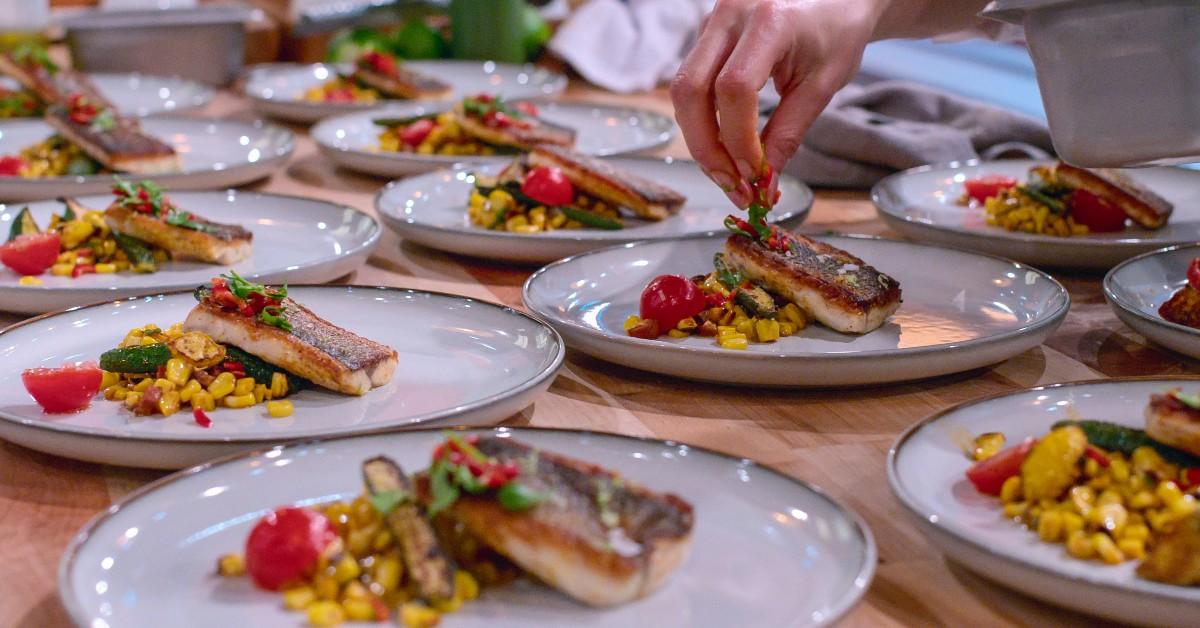 Article continues below advertisement
Where is 'Pressure Cooker' on Netflix filmed?
The concept of Pressure Cooker involves 11 professional chefs competing in a pressure cooker (I.E. a huge kitchen) and then judging each other on their dishes in the same pressure cooker space.
The series doesn't show any other location than the pressure cooker space itself. Various reports indicate that Pressure Cooker was filmed in Los Angeles, Calif. — however, everything from the filming location to the actual nature of the series was kept top-secret, even from the contestants themselves.
However, Pressure Cooker Season 1 contestant Robbie Jester revealed in an interview with the Delaware News Journal, "It was completely secret. We didn't know anybody. We didn't know we weren't being judged by celebrity chefs. Every day is a new day and a new set of challenges," He noted in his interview that he was flown out to L.A. for 3 weeks of filming.
Article continues below advertisement
Will there be a Season 2 of 'Pressure Cooker'?
Robbie also noted that Netflix "did a really good job of keeping us separated and being secretive. It's very high-intensity and volatile. It's the hardest thing I've ever done."
So in other words, the actual LA location of Pressure Cooker is still rather top-secret! Could we find out more about where Pressure Cooker is actually filmed during Season 2? Has Netflix even renewed Pressure Cooker for a second season yet?
Article continues below advertisement
As of Jan. 6, 2023, Netflix has yet to renew Pressure Cooker for Season 2. However, that really is typical for the streaming service. It's very rare for Netflix to renew any show for a second season before the first season drops, and it usually takes the streamer at least a month before it announces a season renewal for a new series.
Article continues below advertisement
Who wins Season 1 of 'Pressure Cooker'? (SPOILERS)
It all came down to chef Robbie and chef Mike. They were tasked with creating a 4 course meal that told their personal stories, and it all came down to their fellow contestants to decide the winner.
Chef Robbie ended up taking away the win, and the $100,000 cash prize.
Chef Robbie said in the Pressure Cooker Season 1 finale, "I don't think the person I was walking through the door on Day 1 could've done what I did today."
You can stream Pressure Cooker Season 1, now on Netflix.