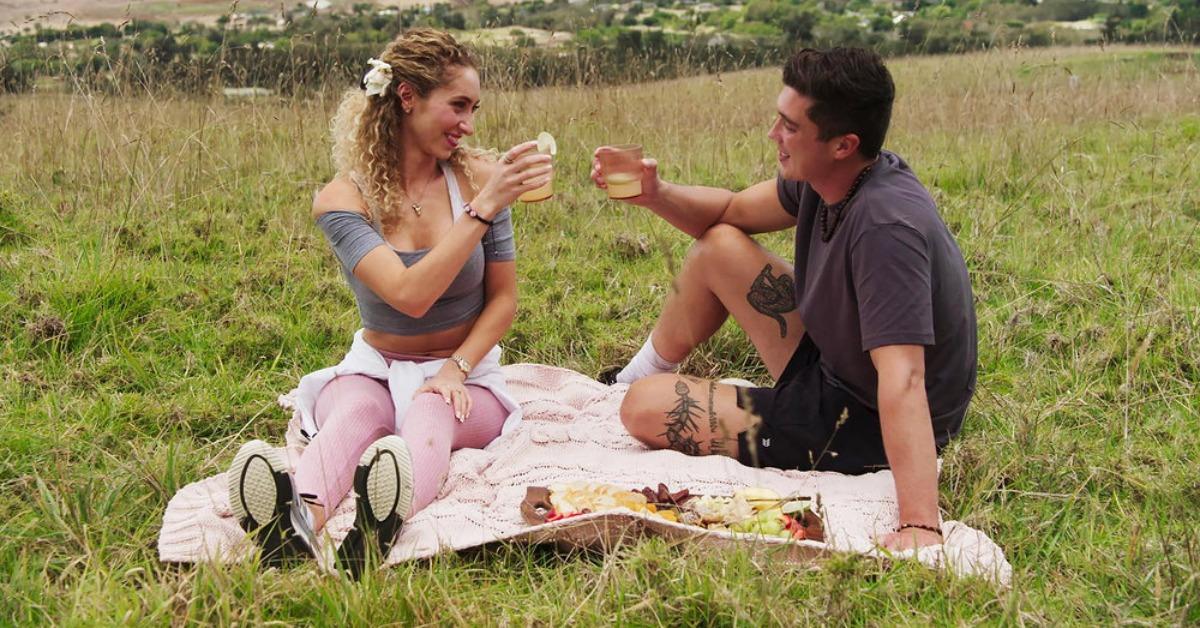 The Tropical 'Temptation Island' Filming Location Helps to Make Things Hot and Heavy
Where is 'Temptation Island' filmed? The show is all about encouraging people in sometimes-unhappy relationships to find out what they really want.
The concept behind Temptation Island is meant to be experimental and controversial — four couples who aren't completely satisfied in their relationships are split up, and they live on an idyllic island with a set of sexy singles who want to show them what else is out there.
The reality series debuted in 2001 with host Mark L. Walberg (no, not that Mark Wahlberg), and it ran for three seasons before it was canceled.
Article continues below advertisement
Temptation Island was rebooted in 2019, and it has continued to shock and entice viewers.
Season 4 of Temptation Island returned to the USA Network on March 16, 2022. Even after a few years of harsh COVID restrictions, the show seems to have weathered the storm and bounced back better than ever. Read on to find out where Temptation Island is filmed, when this season was filmed, and what couples are taking part in the show this time around.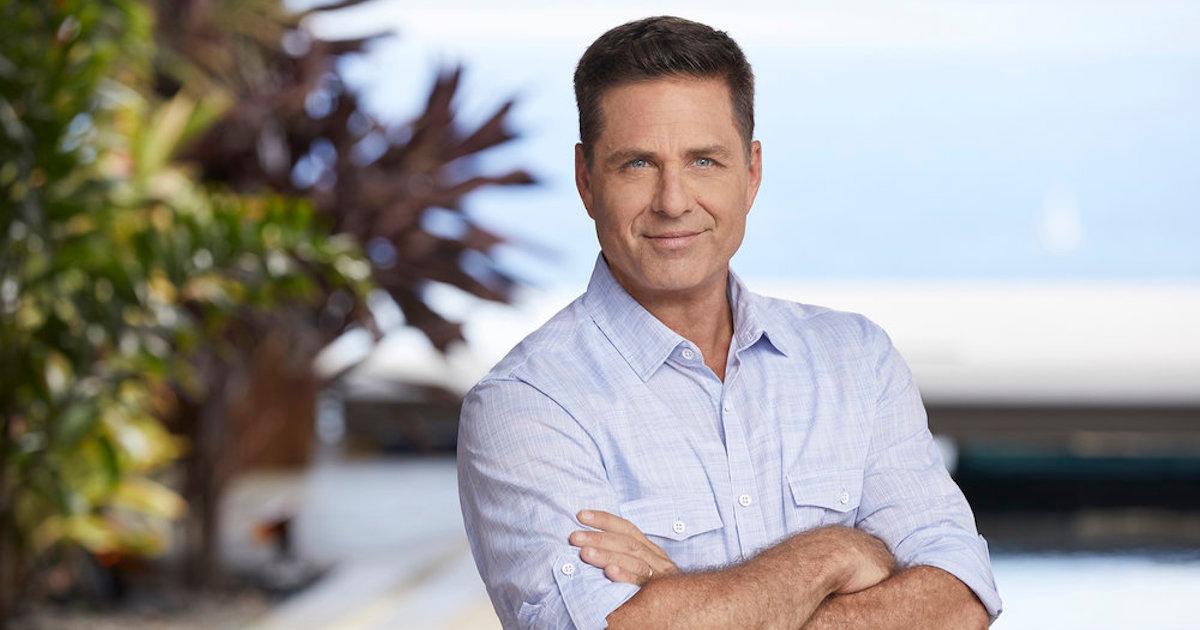 Article continues below advertisement
Where is 'Temptation Island' Season 4 filmed?
Since the reboot debuted in 2019, the show started back at the beginning with a new Season 1, and we're now up to Season 4 of the show's current edition. Since then, the four couples and the tempting singles have been soaking up the sun in Maui. The epic filming locations on the island, the optional shirt policy, and the constant Pacific heat have definitely led to some steamy interactions between the questioning couples and those brought in to intrigue them.
During the show's original run in its early years, the filming location shifted a few times. The first season was taped in Belize, while Season 2 was shot in Costa Rica, and Season 3 was filmed in Honduras.
Article continues below advertisement
When did 'Temptation Island' Season 4 film?
The fourth season of Temptation Island wrapped taping in October of 2021, per social media posts from Season 4 single Evan Favors, who wrote at the time, "I'll never look at either the same again. Maui, you will truly always have a piece of me."
Even Mark shared some footage from the tropical filming location this year, writing, "standing in the balcony in my underwear like I just don't care." Clearly, Temptation Island is the definition of a relaxed work environment.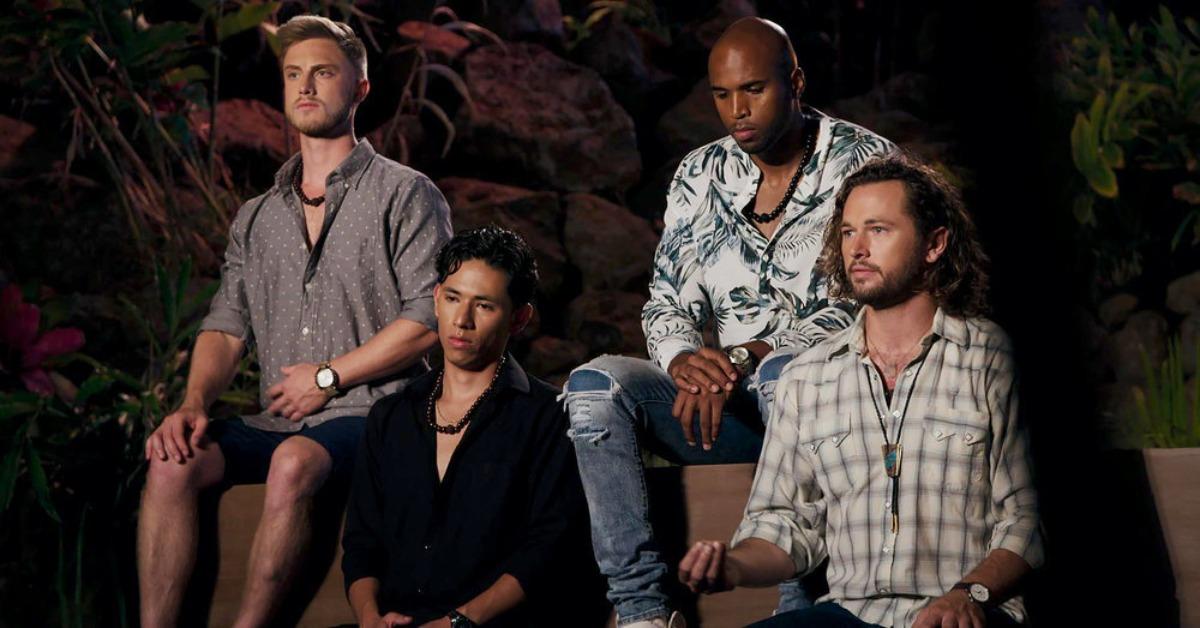 Article continues below advertisement
Who are the four couples taking part in 'Temptation Island' Season 4?
Temptation Island Season 4 sees four all-new couples with rocky relationships test the strength of their unions in paradise. This time around, the cast has an all-new set of trials and tribulations to overcome with one another, all while fighting off the temptations of the dozens of singles surrounding them. Let's take a look at who is putting their love to the test this season on Temptation Island.
Ashley Rodriguez and Lascelles Lagares are the first new couple on the show. Hailing from New York City, the duo has been together for seven years and Ashley is beginning to question their relationship because it hasn't moved to the next level yet.
Next up are Iris Jardiel and Luke Wechselberger, a couple from Seattle dealing with some serious jealousy issues. After suspecting Luke of flirting with other women, he and Iris are on the island to test the strength of their bond.
Article continues below advertisement
Gillian Lieberman and Edgar De Santiago, the next couple on the show, are college sweethearts hailing from West Palm Beach, Fla., and Indianapolis, Ind., respectively. Trust issues and uncertainty for the future are hot-button issues for the two, and their appearance on Temptation Island is testing if their relationship can exist without the safety of college.
Ash Lamiroult and Hania Stocker are the fourth and final couple. From Santa Fe, N.M., they've only been together a short time, but with Ash relocating to New York City for work, they're worried if their relationship will be able to handle the distance.
Be sure to check out how these couples' relationships fare in new episodes of Temptation Island airing Wednesdays at 10 p.m. EST on the USA Network.