HGTV's 'Unsellable Houses': Lyndsay and Leslie Talk Design Disagreements and More (EXCLUSIVE)
Where is 'Unsellable Houses' filmed? HGTV's twin sisters Lyndsay Lamb and Leslie Davis spoke with 'Distractify' about design disagreements and more.
HGTV's Unsellable Houses introduced viewers to Lyndsay Lamb and Leslie Davis, the dream team transforming the Pacific Northwest real estate landscape one house at a time.
The twin sisters landed their own HGTV show after a producer stumbled upon one of their goofy car karaoke videos posted on the YouTube page of their real estate company, Lamb & Co. And with two seasons in and a third currently airing, it's safe to say that viewers love the series.
Article continues below advertisement
All of the houses featured on the show appear to take place around the same location, but what is that location? Distractify spoke exclusively with the twins who dished on filming Unsellable Houses, renovation disagreements, and more.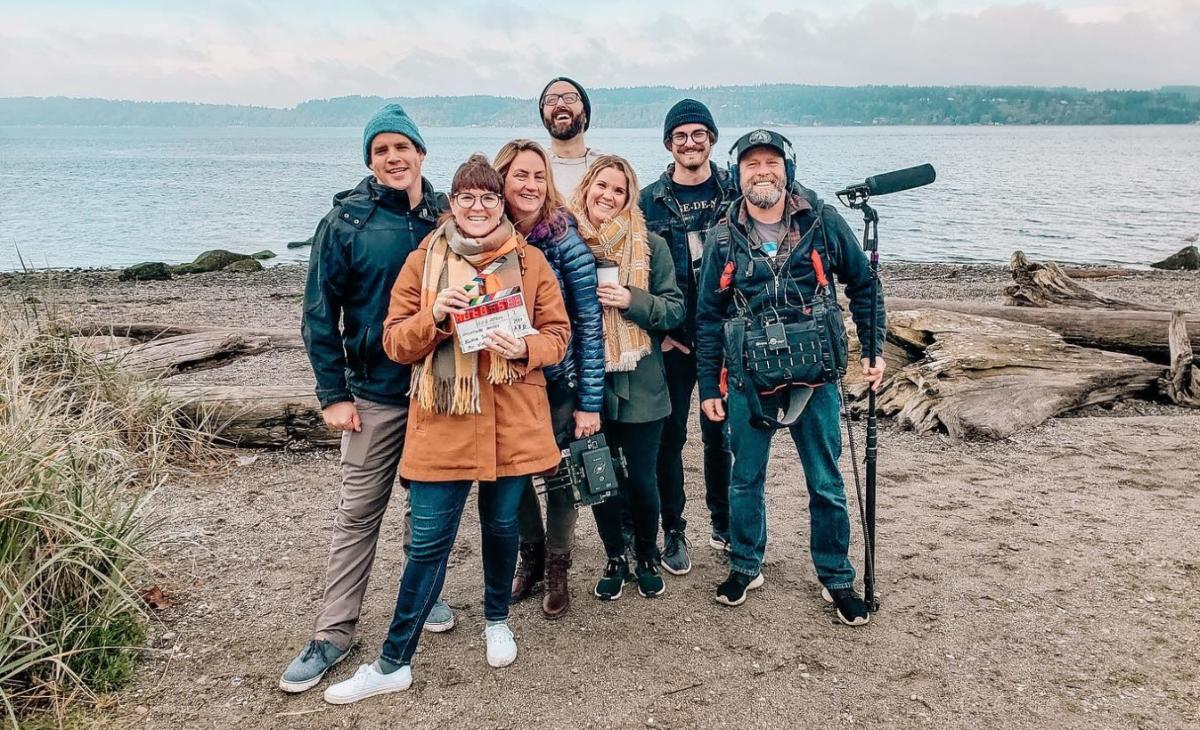 Article continues below advertisement
All three seasons of 'Unsellable Houses' were filmed in Washington state's Snohomish County.
All three seasons of Unsellable Houses have charted Lyndsay and Leslie's adventures in reviving properties across Washington state's western Snohomish County. Season 1 filming locations included Lyndsay and Leslie's hometown of Everett, along with Marysville, Bothell, Lake Stevens, Snohomish, and Lynnwood. Seasons 2 and 3 have also included stops in idyllic cities like Edmonds, Mill Creek, and Monroe.
So, what makes this show different from others?
"We've had this 40-year partnership, this 40-year relationship. And it is like no other relationship. It's not like our marriages," Lyndsay told us about why she thinks their renovation show has captivated audiences. "It's not like our relationship with our other sister or parents. I mean, it's just a unique relationship."
Article continues below advertisement
Though they are twin sisters, the duo is not shy when it comes to talking about their design disagreements.
Leslie explained that in one particular episode, she and Lyndsay had differences of opinions on the tile selection. "They don't show that because I was so mean about it, and I didn't mean to be," Leslie said, adding, "I was like, 'absolutely not,' and Lyndsay goes, 'Fine, I'm done. I'm not designing another house.' And she just walked off."
Article continues below advertisement
Though the two may have some disagreements on renovation designs, Lyndsay acknowledged that their differences actually help to "push each other really hard, which we've always done our entire life."
Spoken like true sisters.
Will 'Unsellable Houses' expand outside of the Pacific Northwest? Lyndsay and Leslie say ...
Being bonified HGTV superstars has made Lyndsay and Leslie's renovation expertise a hot commodity. Though the pair have centralized their work in the Pacific Northwest region, would they be willing to expand to other parts of the country in the future?
"It's definitely not something we are against," Leslie told us. However, she explained that the twins are focused on "making sure that our priorities are in place," citing that they both have kids and families.
Article continues below advertisement
"I think it's, you know, it's all a matter of making sure that everything is where it should be as far as our priorities, our time, and all of that," she added.
But she did note that the duo will probably be traveling for fellow HGTV shows Rock the Block and Home Town Kickstart, hoping to ultimately help as many people as they can.
As for new projects on the horizon, Leslie and Lyndsay are going full throttle, telling Distractify that they're working on executing their real estate expansion ideas.
"Right now, we feel like we've got the opportunity to kind of start pushing forward ... our own design firm, and things like that," Lyndsay told us. "We'll be doing a lot more in the next year."
Catch new episodes of Unsellable Houses every Tuesday at 9 p.m. ET on HGTV.