'Debris' Is Kind of Like 'The X-Files 2.0' With a New Mulder and Scully Too
The new NBC series 'Debris' is about a mysterious alien aircraft and its effect on human beings, and some viewers are wondering where it was filmed.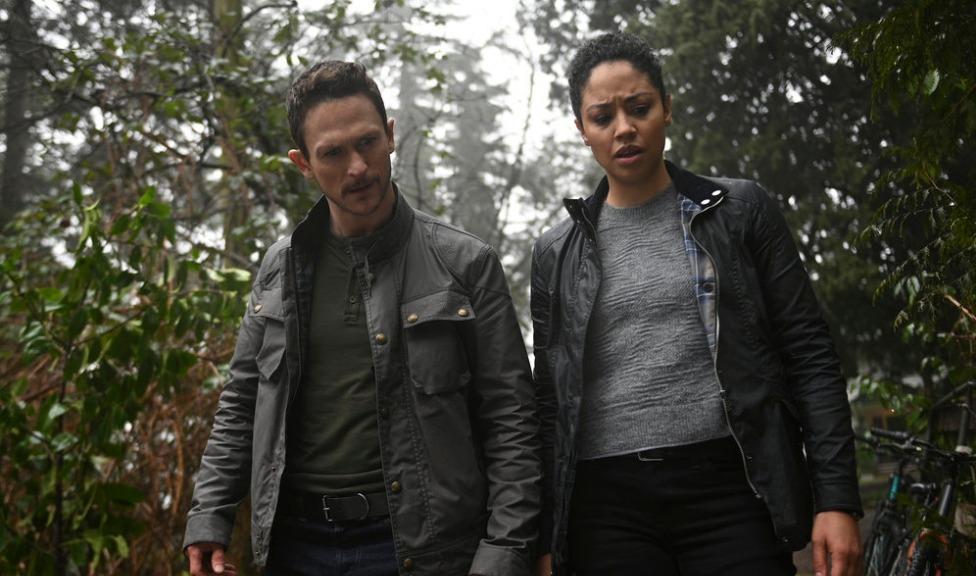 When Debris dropped on NBC, people were here for a new science fiction drama about aliens and two agents at the helm of figuring out the mystery behind it all. It's not exactly The X-Files, but with a male / female duo of agents in charge of figuring out why the fallen alien spacecraft wreckage is having a strange effect on humans, it's the next best thing. Now, new fans want to know when it was filmed and where.
Article continues below advertisement
The exact setting is all over the United States, really. The agents in the show, Bryan Beneventi and Finola Jones, are tasked with working together to figure out where these pieces of alien debris are from exactly and what lasting repercussions they will have on the human race. Because it has fallen from the sky all over the U.S., Beneventi and Jones have to field reports from all over.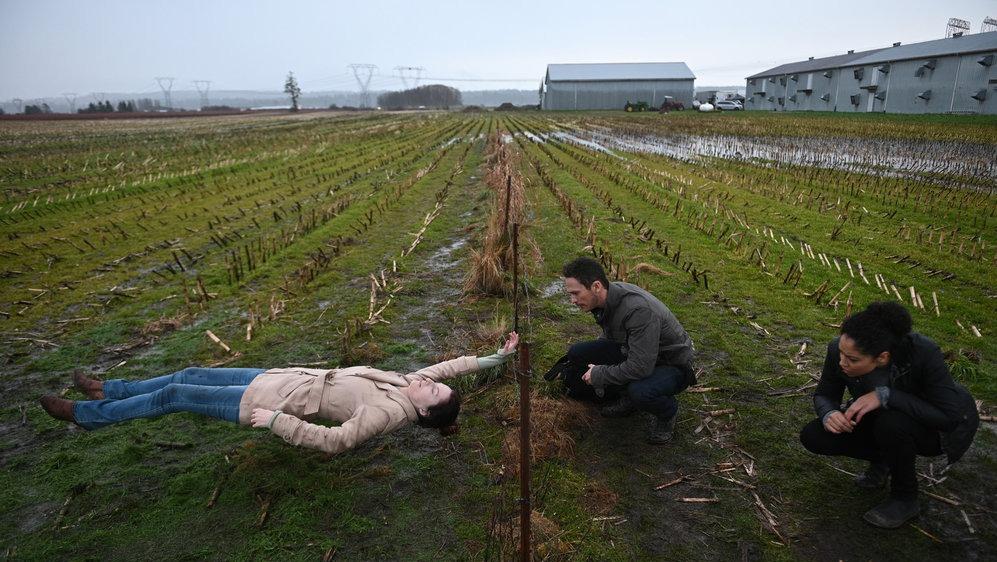 Article continues below advertisement
Where was 'Debris' filmed?
Although much of Debris takes place in the U.S., it was filmed in Vancouver as well. Most of the first episode's filming took place in the U.S. Then, after the COVID-19 pandemic caused a production shutdown, filming resumed in Vancouver. And, for the most part, filming commenced all over the city, which has been known to host a variety of TV shows and movies.
Part of Debris was filmed at the Rosewood Hotel Georgia in Downtown Vancouver, while production also took place at Mud Bay Park in a nearby city. If you already live in the area, then it's easy to spot most of the filming locations. And at the start of production, many people in the area recognized the filming notices around the city.
Article continues below advertisement
When was Season 1 of 'Debris' filmed?
Debris Season 1 began filming in the summer of 2020. After some hiccups due to COVID-19, filming resumed and in November 2020, it was still in production. Despite a March 2021 premiere, by that time, the season was still filming and not quite finished. Jonathan Tucker, who stars as Agent Beneventi, spoke to Deadline about the obstacles of filming a show while it airs on TV, which was a first for him.
Article continues below advertisement
"There's all of these funny tricky things that end up changing when a show comes out when you're actually still shooting," he said. "You know, the dynamic on set changes if it's a hit show, or not a hit show, or a critic reviewed well or not. You know, then they start pulling certain actors out because certain actors resonate with the audience or they don't. Certain people are doing press on set and certain people aren't, and all of those things change."
Fans already wanted to know if there will be a 'Debris' Season 2.
As of March 2021, Debris hadn't yet been renewed for a second season. That doesn't mean there isn't hope, however, and if fan reception is positive and viewership numbers stay on the rise, it could be renewed even before Season 1 has finished airing. Right now, however, the show remains in limbo as filming goes on and the first season plays out.
Watch Debris on Mondays at 10 p.m. ET on NBC.