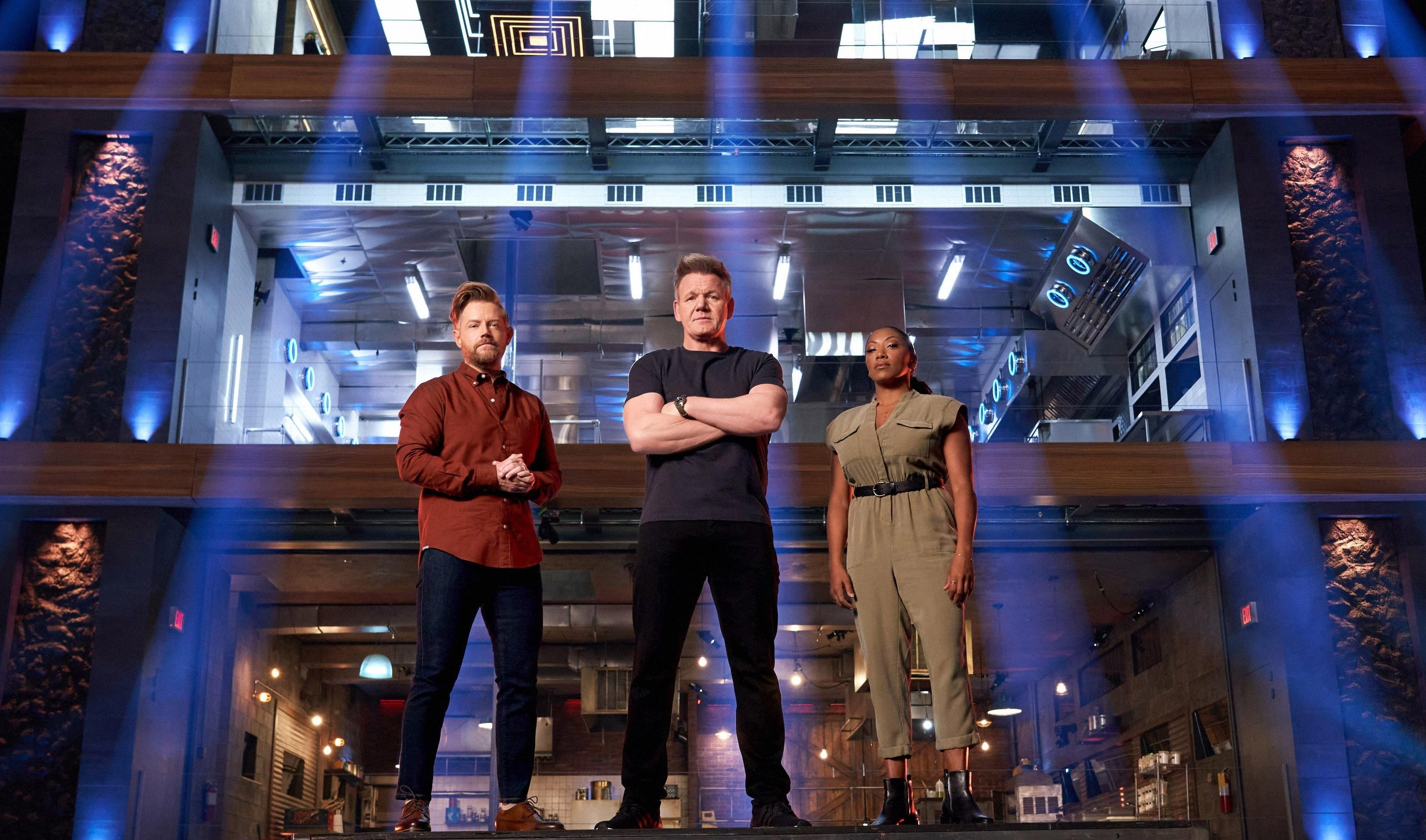 Gordon Ramsay's 'Next Level Chef' Was Filmed on a Very Unusual Television Set
If you're like us and got really into cooking shows during the COVID-19 lockdown, then you've definitely binged most, if not all, of Gordon Ramsay's competitive television shows.
With two new seasons of Hell's Kitchen and the premiere of the 11th season of MasterChef in 2021, we were definitely spoiled by Gordon and his team. Now, to kick off 2022, Gordon is blessing his loyal fanbase and cooking enthusiasts nationwide with his brand-new Fox series Next Level Chef.
Article continues below advertisement
The series follows Gordon and fellow chefs Nyesha Arrington and Richard Blais as they serve as mentors to fifteen ambitious chefs, who range from social media stars to professional cooks.
After each mentor selects their team of five, the following weeks consist of each group cooking in one of three kitchens stacked on top of each other. Wait, what?! This is such an intricate set design, and we don't know about you, but we're eager to learn where Next Level Chef was filmed.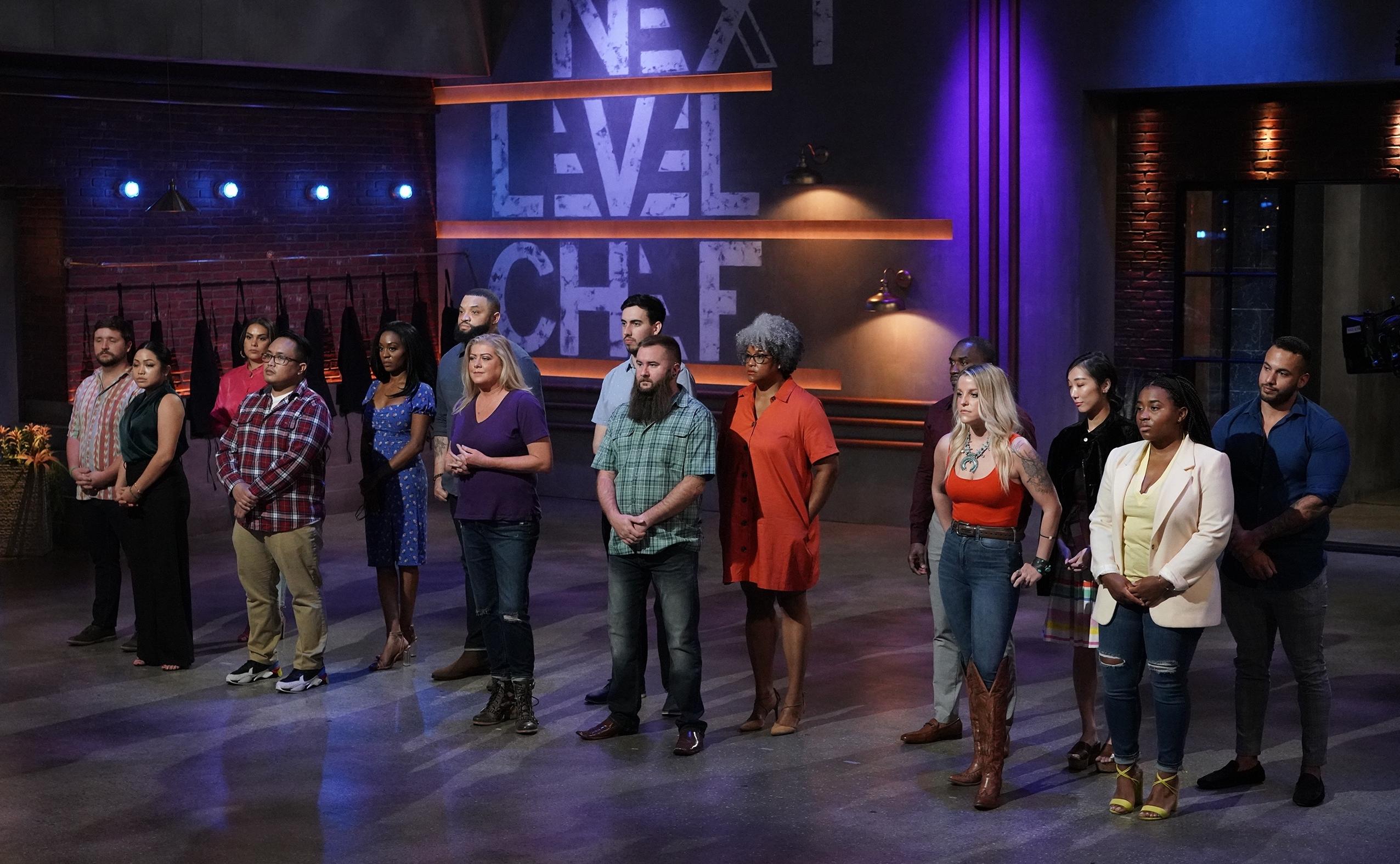 Article continues below advertisement
Where was 'Next Level Chef' filmed?
Next Level Chef celebrates Gordon Ramsay's first new reality cooking competition series in several years, and he's making his mark on the industry with the incredibly complex three-story location that consists of a kitchen on each floor.
Like Gordon's other television ventures, Next Level Chef was filmed in Las Vegas. Per The Cinemaholic, the television set was created in Clark County, an area that "majorly contributes to adult entertainment and the hospitality industry."
With three kitchens to design, the task wasn't easy for the production crew. The lower level is known as "the basement," which consists of possibly the worst kitchen format and appliances for a cook. The middle level is moreso an adequate professional layout as it has everything a cook needs to present a decent dish.
Finally, the upper level is where everyone wants to be due to its state-of-the-art structure and advanced appliances that allow a chef to sail through the challenge at hand.
Article continues below advertisement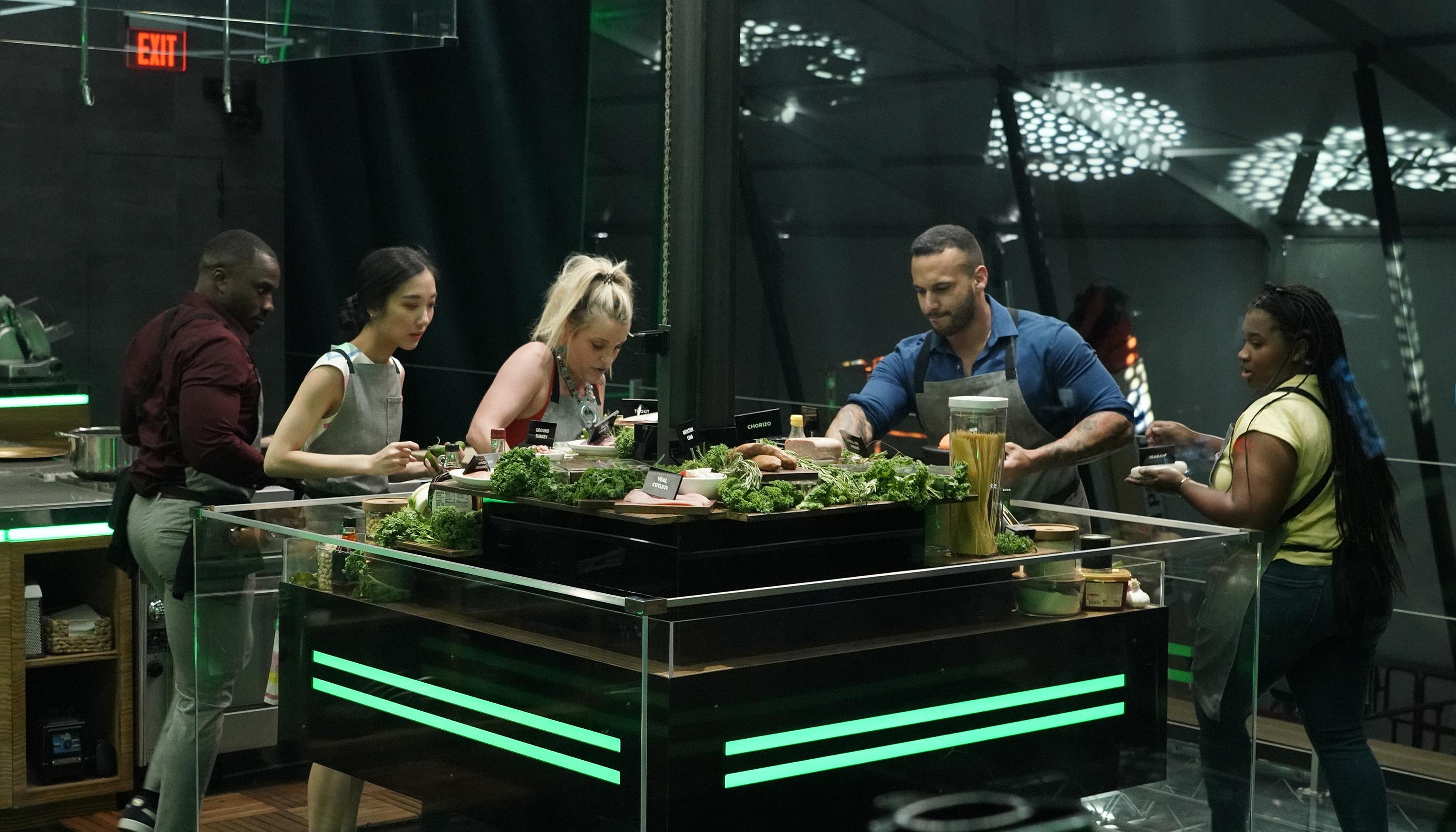 Showrunner and EP Matt Cahoon describes the television set as a "Next Level marvel."
Showrunner and executive producer Matt Cahoon spoke with TheWrap via email regarding the filming location, and he said it was a difficult task to assemble three kitchens on top of one another "without allowing heat from the bottom kitchens lead to a trickier cooking environment temperature-wise as you went up each floor."
Article continues below advertisement
He also stated that Next Level Chef is far from the typical television set: "It truly was a next-level marvel constructed by our team. Built with over 85 tons of steel, our stage is 50 feet high, meaning we had to have a production hub built to house it, as the only permanent structures with that kind of height were sports arenas."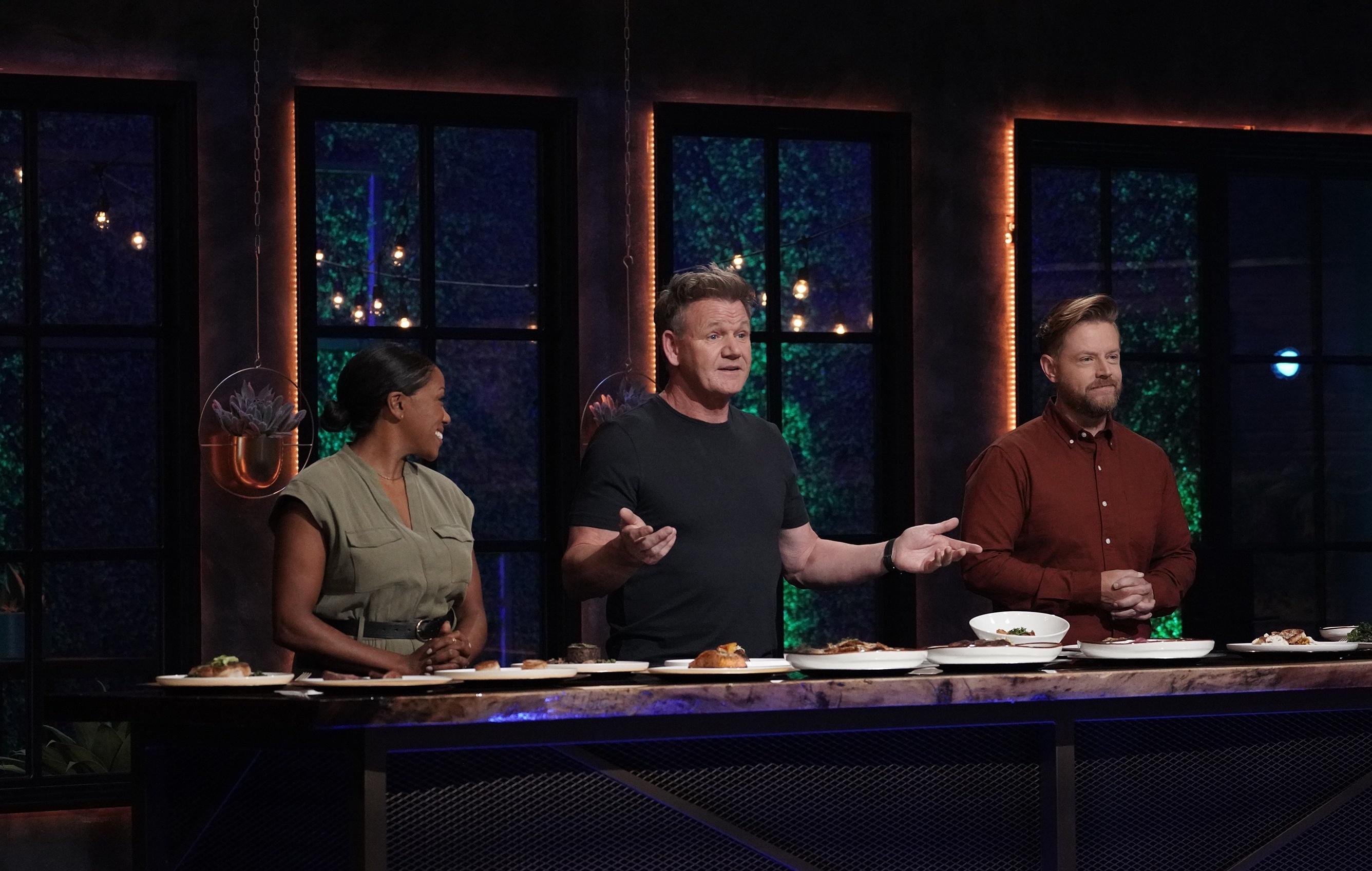 Article continues below advertisement
"A 40,000-square-foot industrial tent was built. It was the largest temporary structure in Las Vegas history. With that, our stage had to pass many of the permanent building codes in Clark County. With that much fortitude built-in, neither the heat nor the sound was ever an issue from floor to floor," Matt added.
One thing that sets Next Level Chef aside from its competition is that it's the first set to be environmentally friendly.
Matt said, "One more thing we were truly proud of … the entire set was 100% green — a feat never before accomplished. All of our burners and ranges were run on natural gas. All of our generators, which ran electric and air conditioning (which we used a lot of in the Las Vegas 110 degree heat) were also gas powered. This set was absolutely cutting edge."
New episodes of Next Level Chef air on Wednesdays at 9 p.m. EST on Fox.