The Hashira Are Willing to Risk Everything to Protect Humans in 'Demon Slayer' — Which Ones Have Died Doing So?
Which members of the Hashira have died in 'Demon Slayer'? These Demon Slayers are willing to risk it all in order to protect humans.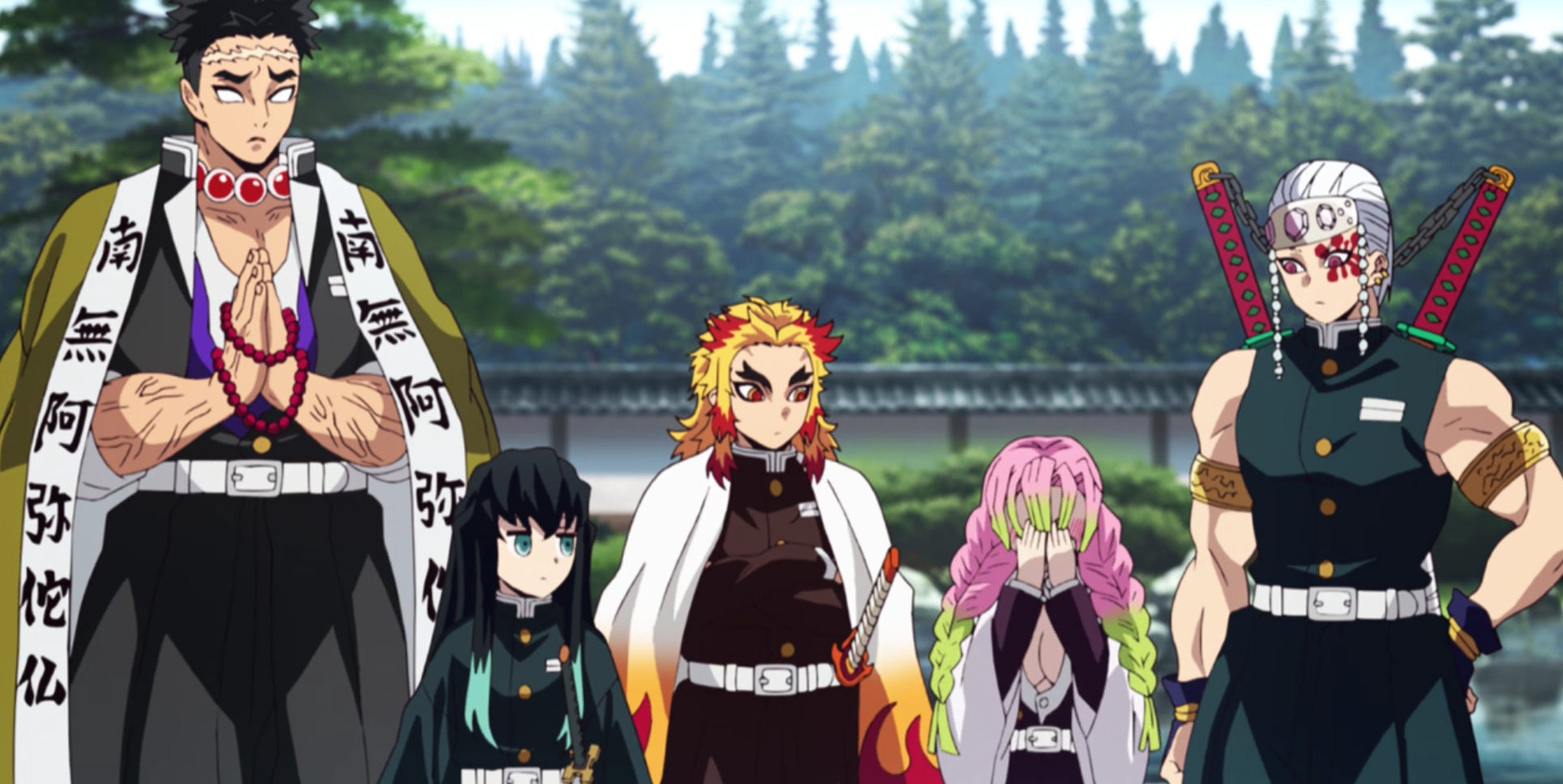 Spoilers alert: This article contains spoilers for the Demon Slayer movie Mugen Train and Demon Slayer Season 2.
When you become a demon slayer in Demon Slayer, you know you're putting your life on the line every day to make sure humanity is safe. In the animated series, demons have destroyed lives, and that's a huge part of the reason we're following the main character, Tanjiro Kamado, and his sister Nezuko.
Article continues below advertisement
Even though the Demon Slayer anime only has two seasons so far, fans have fallen in love with all the different characters. In Season 2, we get to know the members of the Hashira, aka the most powerful demon slayers of all.
Because the Hashira are the best demon slayers around, they take on the most difficult demons and are placed in the deadliest situations. But who among their ranks has died? So far, there has been a lot of bloodshed.
Article continues below advertisement
Which Hashira have died 'Demon Slayer'?
So far, the only Hashira we meet in the Demon Slayer series who has died is the Flame Hashira Kyōjurō Rengoku. Although he isn't the first of the elite squad to get to know Tanjiro, he is one of the first, and he accepts Nezuko and won't kill her despite the fact that she's a demon.
In the Demon Slayer movie Mugen Train, Rengoku fights alongside Tanjiro and his friends as they go up against the demon Enmu. He was a lower-rank demon of The Twelve Kizuki, the strongest demons who are only second to the Demon King himself, Muzan Kibutsuji.
After the fight with Enmu ends, the demon slayers face a new threat when Akaza, an upper-rank member of The Twelve Kizuki, meets them outside the new destroyed train. He and Rengoku go head to head.
Article continues below advertisement
Although it looks like the demon slayers will win at first, Akaza ultimately is victorious. He impales Renguko with his entire arm before fleeing off into the forest. After he escapes, Renguko tells Tanjiro that he believes Nezuko is a member of the Demon Slayer Corps despite being a demon herself because she put her life on the line to protect humans.
As he bleeds out, Renguko also tells Tanjiro that he shouldn't let anything get in the way of reaching his goals. "Don't feel bad that I'm going to die here," Renguko said. "As a Hashira, of course, I would shield my juniors. Any other Hashira would have done the same thing."
Article continues below advertisement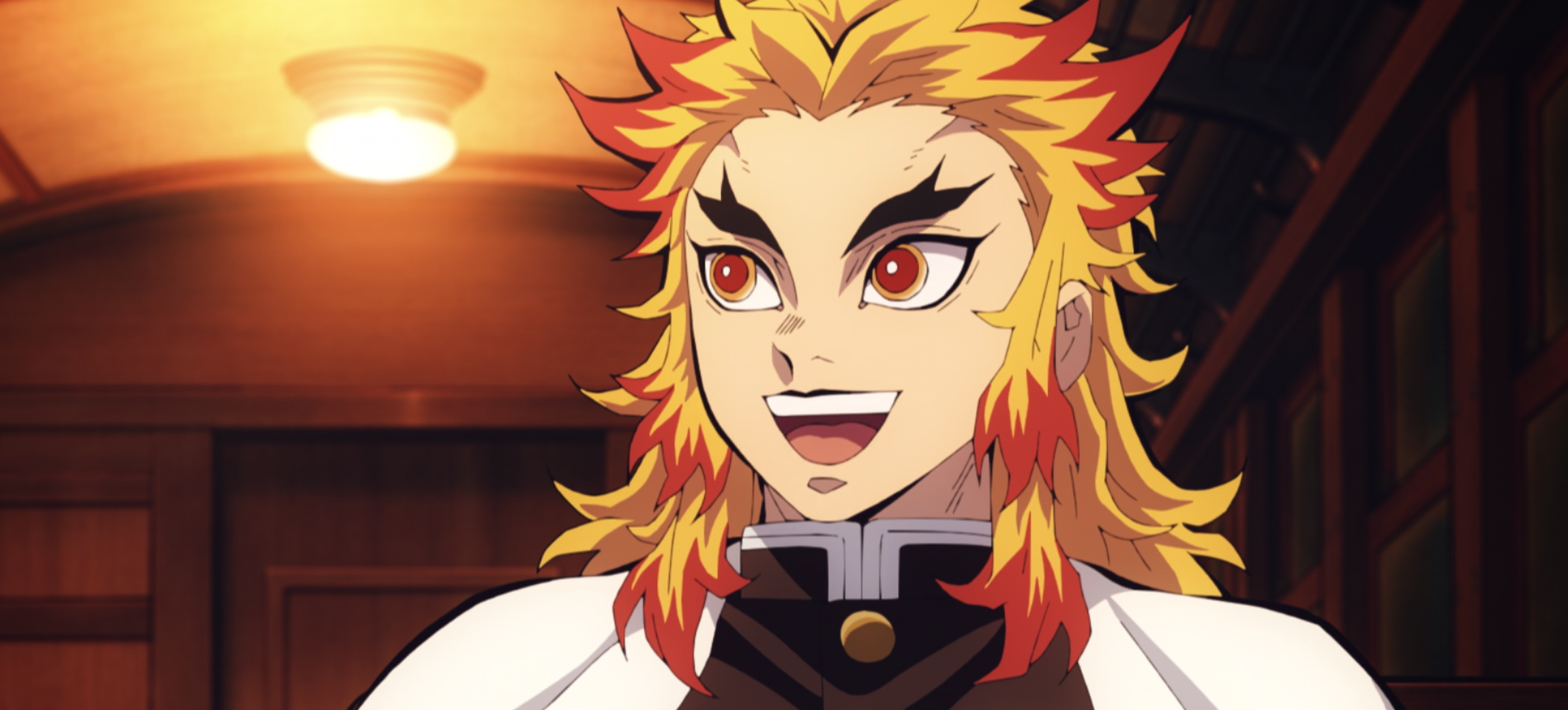 Does Tengen Uzui die in 'Demon Slayer'?
Tengen Uzui, or the Sound Hashira, faces a huge battle in Season 2 of Demon Slayer. Here, he fights the brother and sister demon duo Daki and Gyutaro. Alongside him are his three wives, Tanjiro and his friends, and Nezuko. In Episode 9, it looks like all hope is lost when almost everyone is down for the count. This includes Uzui, who is bleeding and lying on the ground passed out next to his severed hand.
Article continues below advertisement
Luckily, Uzui doesn't die here. He is able to help Tanjiro finish off Daki and Gyutaro. But he does ultimately lose his left eye and left hand. During this season, we see flashbacks into Uzui's earlier life. In one of them, his wife Hinatsuru requests that once he defeats an upper-rank demon, he retires from the Demon Slayers Corps and they all live a peaceful life together.
At the end of Season 2, Uzui meets that goal with the deaths of Daki and Gyutaro and tells the Serpent Hashira, Obanai Iguro, that he is retiring from the Demon Slayer Corps.
You can watch Demon Slayer and Mugen Train on Crunchyroll and Hulu.