How Will the 'White Men Can't Remake' Even Be Received Today?
Jack Harlow is set to star in the 'White Men Can't Jump' remake, and while many are fans of the rapper, there are many who believe the film can't be remade.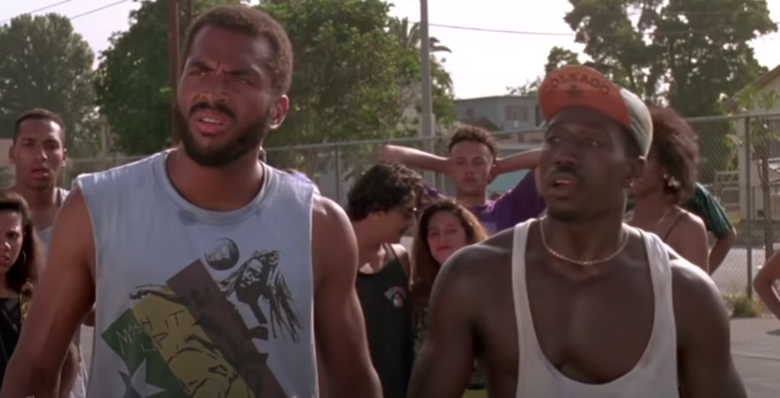 Article continues below advertisement
People have differing opinions over the 'White Men Can't Jump' remake.
The topic of remaking films is something that causes a huge stir among cinephiles. Many folks are tired of seeing the films/concepts of their childhood constantly rehashed by major studios instead of coming up with original intellectual properties.
And while there's certainly proof of that by just looking at major theatrical releases in the last ten years, it's also easy to forget that the media landscape has also changed a lot since then.
TV series have definitely upped in production quality since the early '90s, when White Men Can't Jump was first released. It's not uncommon to see high-profile blockbuster movie stars and folks who've strictly done feature films for the majority of their careers sign up for episodics.
Article continues below advertisement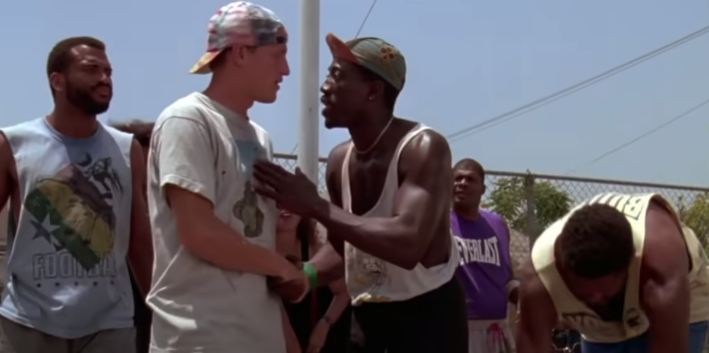 Many of these series are based off of original IP's and sport ridiculous budgets, but it seems that major motion picture studios want to take "sure things" to the box office and believe that reviving known products is the way to go.
But is White Men Can't Jump one of those franchises? The 1992 flick is full of situations that are predicated on racial tension and calling out/playing with stereotypes to comedic effect.
Article continues below advertisement
There are countless social media posts and opinions on how the film is at its core, "racist" which is a subject of debate among many theater goers. Some argued that Woody Harrelson and Wesley Snipes' dynamic in the film and willingness to challenge what some people innately feel or think is what makes it so enjoyable; that the "elephant in the room" is being addressed, so to speak is where its charm lies.
Article continues below advertisement
The Baltimore Sun said of the film when it debuted in 1992: "In some sense, it's a celebration of the melting pot of America city life; we're far from the boring burbs, in a seedy hood where black and white mingle and clash and yet, for all their apparent hostility, secretly enjoy each other. They have bonded in the brotherhood of the bouncing ball. They know, ultimately, that it doesn't matter if you're white or black, but whether or not the ball goes through the hoop. They know, in short, that the ball is colorblind."
Article continues below advertisement
And while there are a lot of folks who are happy Jack Harlow's in the film, some believe it shouldn't be remade.
The Louisville-based rapper has a serious following, but he was apparently perfect for the role of Billy Hoyle in the White Men Can't Jump remake. Deadline wrote that "he got the lead after his first-ever screen audition, immediately winning over filmmakers and execs."
Article continues below advertisement
It also helps that Harlow can ball-out, as he made quite the impression during the celebrity All-Star game, nailing a 4-pointer from deep behind the arch.
This hasn't stopped tons of folks from decrying the remake of the film, stating that its "perfect cast" makes it impossible to be re-done.
Article continues below advertisement
What do you think? Are you excited to check out the re-make? Or do you believe that certain jokes and tropes from the first film would make it impossible to be re-made today?