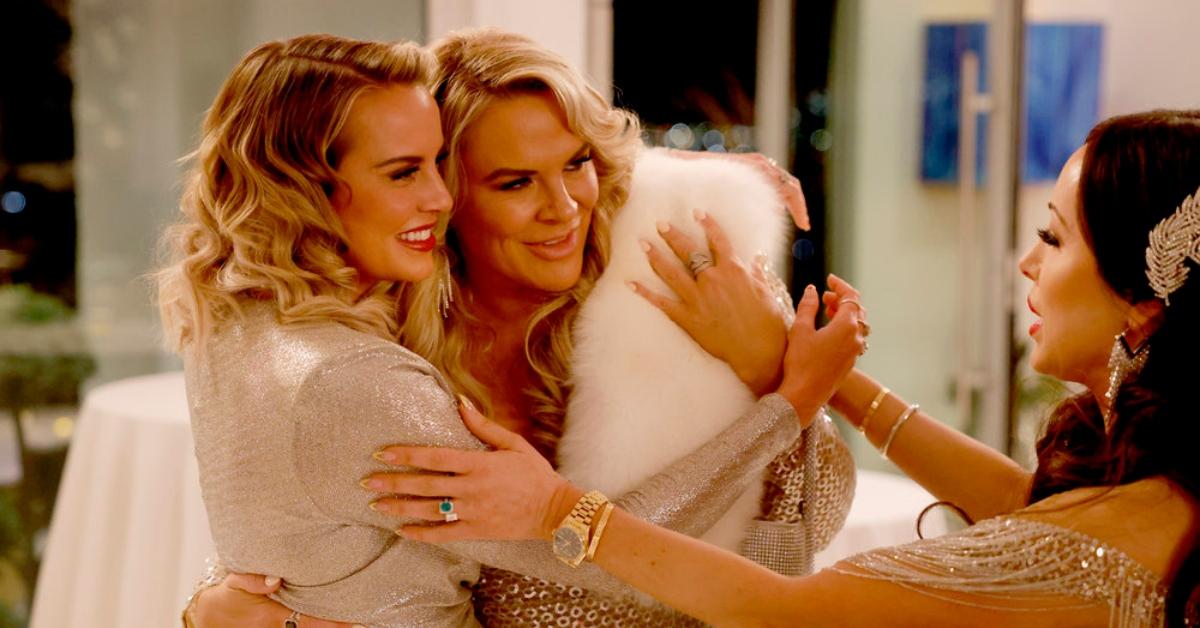 From Best Friends to Frenemies, What's the Current Status of 'RHOSLC' Stars Whitney and Heather?
The tension between Whitney Rose and Heather Gay continues to grow following last week's explosive episode of The Real Housewives of Salt Lake City. Long-time best friends and second cousins, Whitney and Heather are seemingly on the outs with one another after the vicious rumors that aired during Season 3, Episode 3 "Courtside Conundrum."
Article continues below advertisement
However, after a revelatory RHOSLC panel at BravoCon in New York City on October 15, it appears their time-honored friendship may be beyond repair. Here's everything you need to know about Whitney and Heather's feud and the current state of their relationship.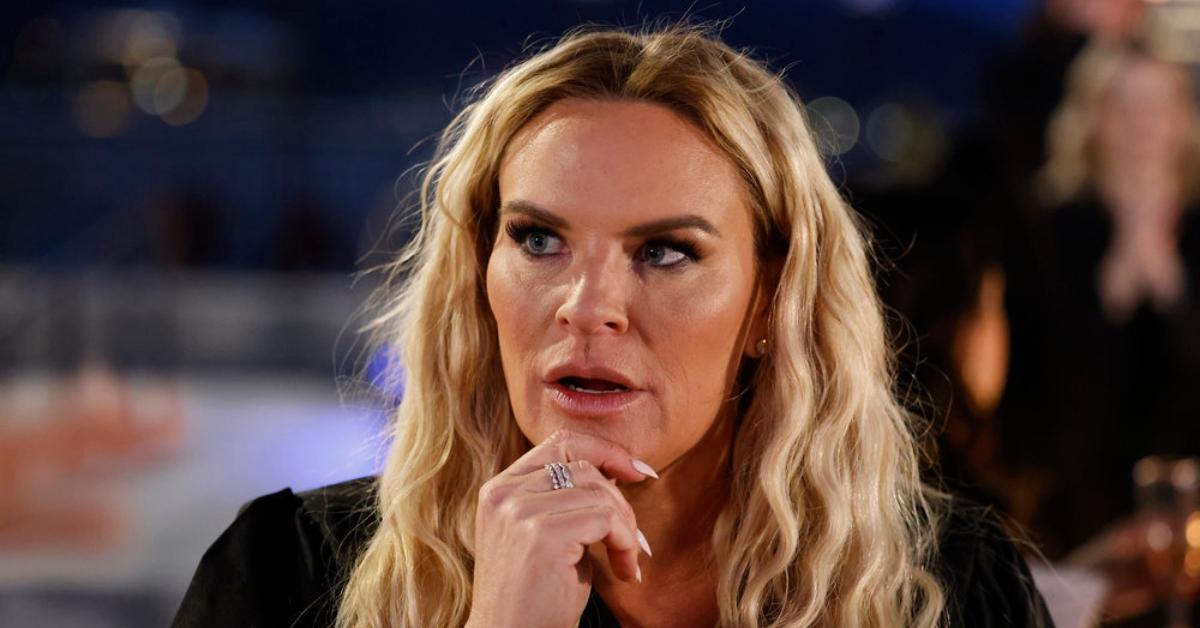 Article continues below advertisement
Whitney and Heather's feud started with the spread of a rumor.
In a drunken debacle regarding Utah Jazz basketball tickets and alleged debauchery, Whitney called Heather a liar. According to Whitney, Heather was there when a promiscuous piece of information regarding Lisa Barlow was revealed, but Heather claimed she has no idea what she's talking about.
"Don't you think I would love to have that information on her?" Heather asked. "I didn't hear that f--king nugget."
The episode ended with Heather saying "F--k you," claiming that Whitney had just lost her as a friend.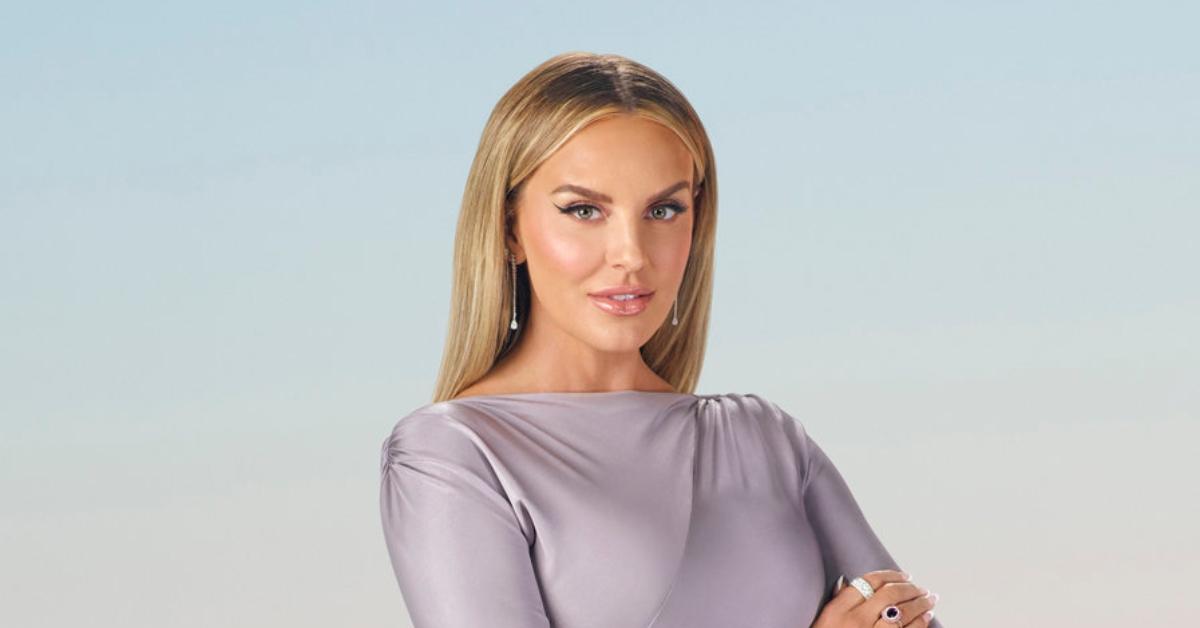 Article continues below advertisement
Whitney thought she was on good terms with Heather until BravoCon.
Sitting on complete opposite sides of the panel at BravoCon, all did not appear well between Whitney and Heather.
Before the event, Whitney believed she and Heather had made amends while filming The Real Housewives Ultimate Girls Trip in Thailand over the summer. During the panel, Whitney explained that she and Heather had a tender moment during the trip, saying they were "crying in the pool while it rained."
However, Heather vehemently disagreed. She thought Whitney was trying to create drama out of nothing, and that she wouldn't stand for it any longer. Heather then went on to say, ​​"We're not good. Why would we be good? You dumped me as a friend."
Article continues below advertisement
Whitney and Heather are having trouble navigating their estranged relationship.
At BravoCon on Saturday, Heather told Us Weekly that she's unsure of how to navigate the tense situation between herself and her cousin.
"Now it's weird. It feels a little bit pulled out of thin air," Heather said. "What are you supposed to do if somebody that you love doesn't wanna be your friend anymore? So, I want her to be happy and I'm just trying to move forward."
Article continues below advertisement
Whitney told Us Weekly that the things that went down during Season 3 of RHOSLC are difficult to deal with. "It's hard because Heather and I have been such good friends and we're second cousins," she admitted. "There's a big moment and you see in the trailer, there's some rumors circulating. Who is the source of them, where do they all come out — the women disagree on that and it does drive wedges between a lot of friendships, especially Heather and I."
As Season 3 of The Real Housewives of Salt Lake City continues, it looks like things between Whitney and Heather may go from bad to worse. Tune in to see what happens when new episodes air on Wednesdays at 9 p.m. ET on Bravo!