Whitney Way Thore Revealed Her Half Sister on Season 11 of 'My Big Fat Fabulous Life'
Season 11 of 'My Big Fat Fabulous Life' drops a major bombshell as Whitney reveals details about her half sister, Angie. Here's what we know about her now.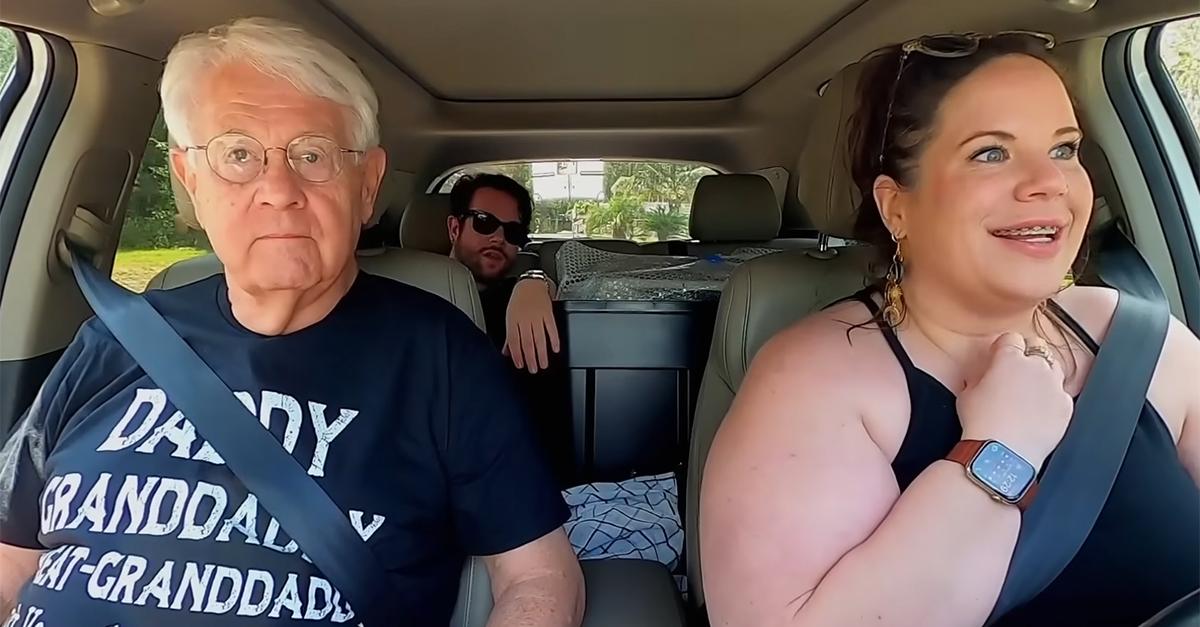 Season 11 of My Big Fat Fabulous Life has been full of intense heartbreak and major revelations, and that's just in the first two episodes. The ongoing reality series follows Whitney Way Thore who strives to become a dancer while struggling with issues pertaining to her weight as well as plenty of family drama. She receives plenty of love and support throughout the series, but Whitney is also no stranger to some intense reality show-worthy moments.
Article continues below advertisement
The 11th season premiered on Sept. 5, 2023, and things are already heart-wrenching from the beginning. As Whitney and the rest of her family deal with major loss and grief, new developments in their lives simply add to the overwhelming emotions of the season. Throughout the first two episodes, it is revealed that Whitney has a half-sister and the family even goes to meet her. Here's what we know about Whitney's older half-sister, Angie.
Article continues below advertisement
Whitney Way Thore was revealed to have a half sister in Season 11 of 'My Big Fat Fabulous Life'.
Season 11 opens up with the Thore family mourning the death of matriarch Barbara "Babs" Thore, who's been with her daughter on the show since the very first season back in 2015. Whitney and her loved ones are already dealing with major loss, especially as their father Glenn struggles to understand life without her.
Despite this bleak moment for the Thores, there's still no shortage of drama to be had in their lives.
In Season 11, Episode 2, it was revealed that Glenn had met with Whitney and her brother Hunter during Babs' final moments to drop a major bombshell. He revealed that in 1968, he had had a romantic affair with another woman while he was training to serve in the Marines. Before he was shipped out to Japan, the woman revealed to Glenn that she was pregnant. The baby was subsequently given up for adoption.
Article continues below advertisement
Naturally, more information about this woman came to light. The US Sun previously revealed that her name is Angie Vincent. As of this writing, she is currently 55 years old and lives in Alabama with her own 25-year-old daughter named Jamie.
Having not known that she had a half-sister, Whitney ultimately makes the decision to meet with her. Interestingly enough, they couldn't be happier to have met.
Article continues below advertisement
In fact, Whitney has posted plenty of videos and pics on her social media in which she's happily getting to know her big sister and her niece in some glamorous summer shots.
On Instagram, she wrote: "Our family has expanded and we are so thankful. I had a blast celebrating Jaime's bachelorette over the weekend with her fantastic group of girl friends. Thank you, Jamie, for making me Aunt Whitney!"
Speaking on Angie in another Instagram post, Whitney stated: "I never imagined I'd have a big sister. Can't wait for y'all to formally meet Angie and my niece Jamie. Glenn Thore makes no mistakes. I'm in my auntie era!"
While she undoubtedly still morns the loss of her mother, Whitney seems grateful that her family has still grown.
New episodes of My Big Fat Fabulous Life premiere every Tuesday at 9 p.m. EST on TLC.