'Roblox' Has Been Captivating Players for Over 13 Years, and It All Started With Two Men
Who are the two creators of 'Roblox.'? David Baszucki and Erik Cassel created the beta version back in 2004, and now it's one of the most played games.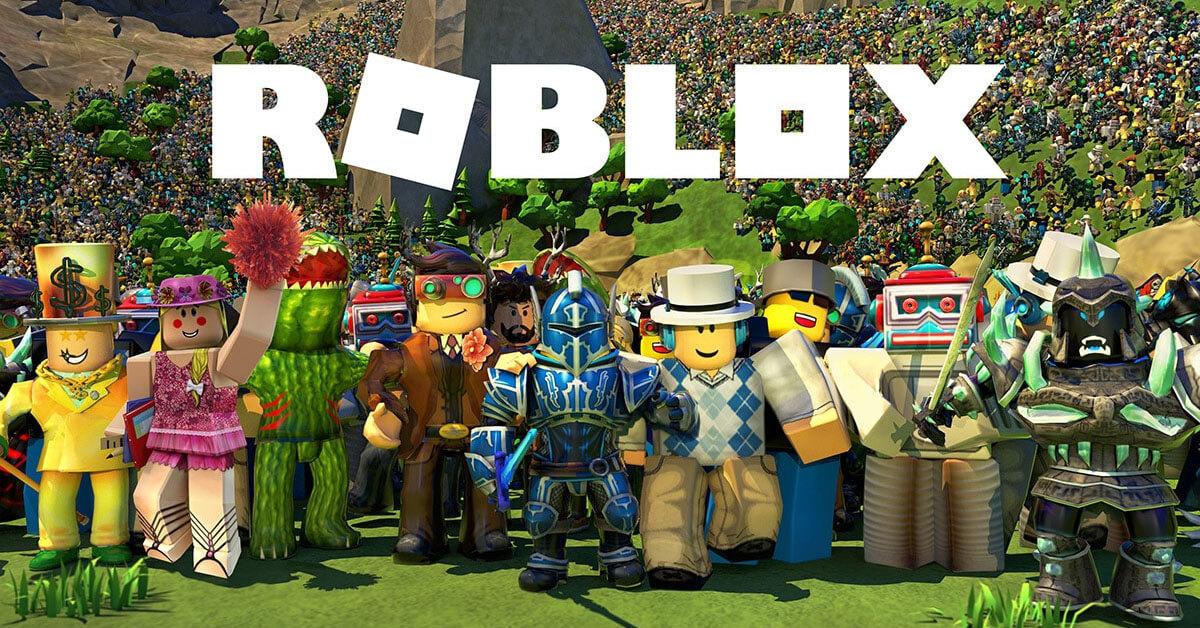 I don't know why we have such a fascination with "blocky" games. Maybe it dates back to our love of constructing things: the pyramids, ziggurats, or a well-kept trebuchet. Or it could be a more recent human obsession: kids love playing with building blocks and Legos, and the first video game systems that were released featured titles that rocked undeniably pixelated graphics.
Whatever the case, David Baszucki and Erik Cassel, the two creators of Roblox, struck gold.
Article continues below advertisement
Like Minecraft, there's something wonderfully whimsical about Roblox that's captivated tons of gamers all over the world who just can't seem to keep themselves from playing the title.
David and Erik launched the game's beta version in 2004, but it was called DynaBlocks back then when the first demos were tested. The following year in 2005 was when the name of the app was changed to its current iconic moniker.
Article continues below advertisement
The game launched officially on Sept. 1, 2006 (probably to the disdain of students all over America), and it was pretty successful from the get go. Updates for the title were churned out quite rapidly and some six months later in March 2007, the game officially became COPPA (safe chat) compliant. Which meant that if you were a gamer under the age of 13, you could only communicate with pre-selected messages from a menu screen.
In August of the same year, Roblox's "Builders' Club" dropped, which was a paid version of the game that allowed users to make shirts and pants as well as gave them a daily Robux allowance, along with tons of other options and features that allowed players to have a more customizable experience. In 2012, the game went mobile with its iOS app, and in 2015 it became playable on the Xbox One console.
Article continues below advertisement
The game's been through a lot of changes since its inception, and perhaps one of the biggest visual alterations was when "smooth terrain" was first introduced on May 31, 2015. The graphics of the game reflected a more "real world" style and the block-based physics engine was abandoned.
While there was some blowback to this change when it was first introduced, players eventually embraced it.
Article continues below advertisement
As of today, the title has anywhere from 1-2 million players logging in to enjoy Roblox daily, which is no small feat for a title that's been around as long as it has.
Much of that replay value can be directly attributed to the vision David and Erik had and the development team's willingness to experiment. For example in 2016, Roblox VR for the Oculus Rift debuted, providing gamers with a more immersive experience of the title.
David's got a pretty impressive career in technology and founded Knowledge Revolution with his brother Greg in 1989 after developing their educational app, Interactive Physics. Their software for Macintosh computers were used by teachers and educational institutions everywhere, allowing students and instructors to conduct experiments in a 2D lab environment.
Article continues below advertisement
David actually made a ton of money before ever publishing Roblox. He sold his company, MSC Software, for a cool $20 million in December of 1998, and he stayed on as VP and General Manager from 200-2002. He ultimately left to establish his angel investment Baszucki & Associates shortly after, and then began work on Roblox in 2004 with Erik Cassel, who was his VP of Engineering for Interactive Physics.
Article continues below advertisement
Sadly, Erik passed away on Feb. 11, 2013 after losing a battle with cancer. He was an active user in the Roblox community, despite not playing any games and was a co-founder of the title along with David. The following day, tons of users attended an in-game memorial to pay their respects to Erik and his contributions to the game they enjoy playing so much.
The popularity of Roblox is immense and the game shows no signs of slowing down, in fact, on August 2, 2019, the title reached a new milestone of hitting 100 million active users, which is no small feat.