Who Bought the Roloff Family Farm? There's Been a Change of Plans
Who bought the Roloff family farm? Matt Roloff listed the farmhouse and 16.46 surrounding acres for sale in May 2022. Did it end up selling?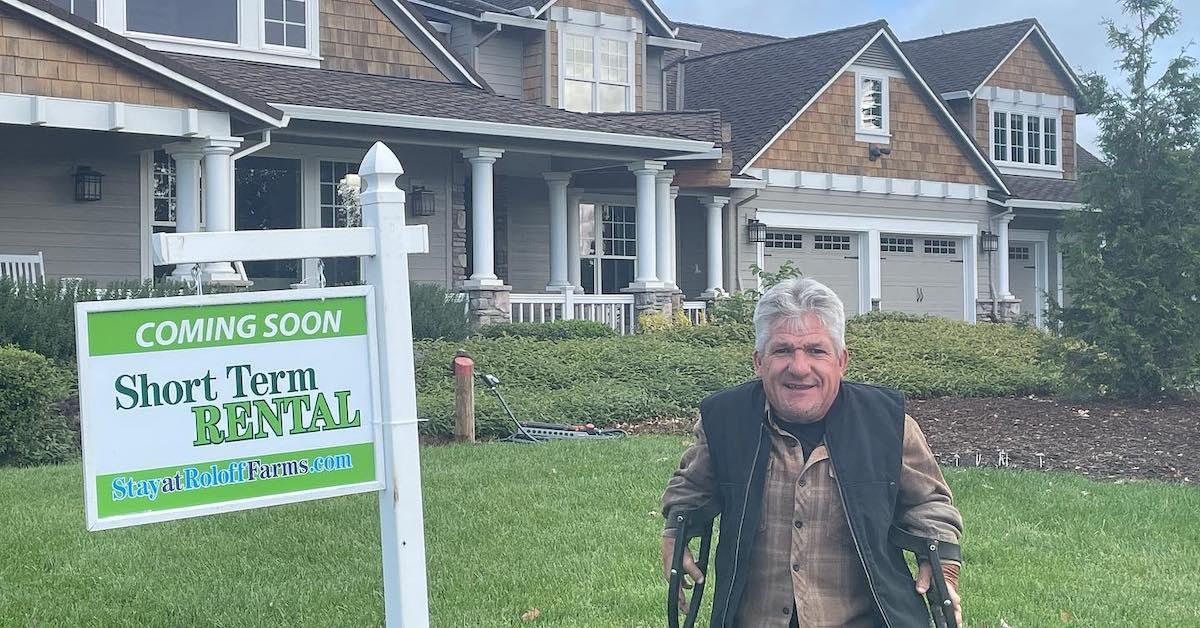 As the drama with Roloff Farms played out in Season 23 of Little People, Big World, fans of the TLC learned the "big house" and surrounding acreage was officially listed for sale. The listing went live on May 1, 2022, and as viewers watched Matt set out that "for sale" sign on the property, many have likely wondered: Who bought the Roloff family farm? Has it sold yet?
Keep reading to learn the latest.
Article continues below advertisement
Who bought the Roloff family farm?
As of Oct. 31, 2022, the listing for the farmhouse and surrounding 16.46 acres — which is located at 23985 NW Grossen Drive, Hillsboro, Ore. — was categorized on Realtor.com as "off market." Previously, Forbes Global Properties had listed it for $4 million. It was categorized as "active," for more than five months, indicating that although there may (or may not) have been offers, no one successfully purchased it.
So what happened?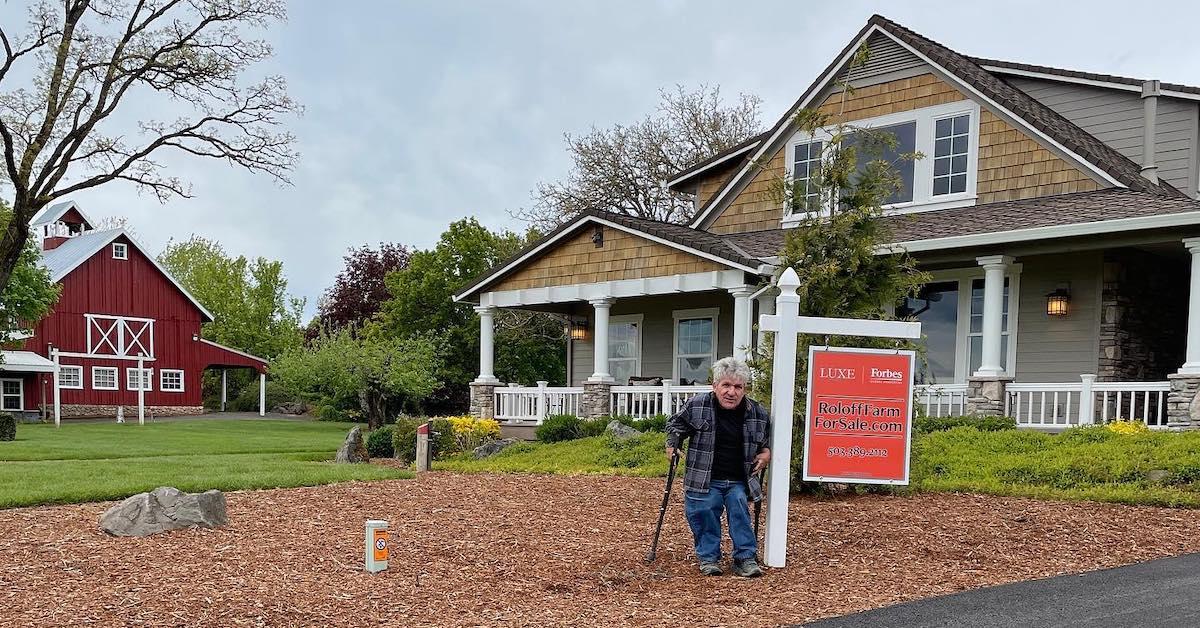 Article continues below advertisement
Matt Roloff is going to use that portion of the farm as a short-term rental.
On. Oct. 21, Matt revealed via Instagram that his plans of selling the farmhouse on the open market had changed. "When I put the small side of the farm up for sale I knew large deals like that take a much longer time (i.e. 6-12 months) to complete with no guarantees," he wrote. "What I didn't expect was how many new business partners and networking connections I would make in the process."
Matt explained that companies had approached him about using the "big house" and surrounding acreage as a short-term rental ("think AirBnB"). He decided to partner with iTrip Vacations.
Article continues below advertisement
He added: "Fees will be determined by demand and seasons. More information will be forthcoming soon … but needless to say we are scrambling hard behind the scenes (plus running the busy pumpkin patch) to convert (re-furnish) the home to be ready for its first guests. At this point … we are not live yet but working [feverously] to get it ready before year end."
The good news is, you can now book a stay at the Roloff Farms farmhouse — and here's how to stay on the farm.
Article continues below advertisement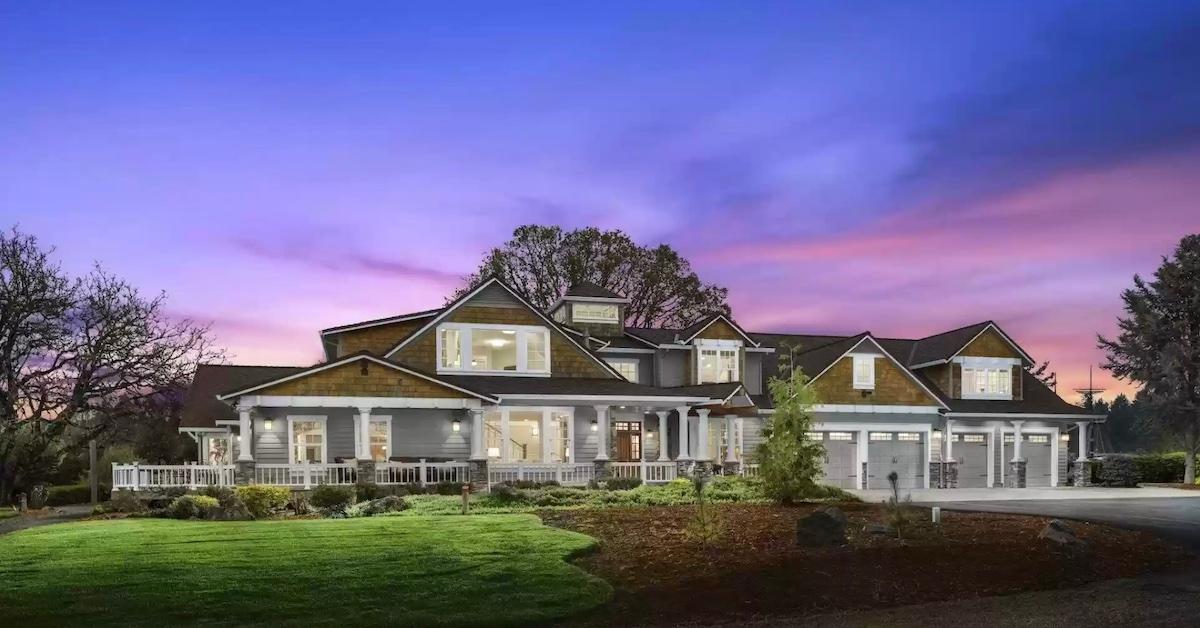 Matt has dealt with family fallout after refusing to sell the farm to his kids.
In the LPBW Season 23 finale, Zach once again addressed the failed negotiations between himself and his father. "I'm gonna be sad to see the farm sold off to someone outside the family," he told producers. It's sad, but I don't think the relationship with my dad is gonna be the same."
Article continues below advertisement
Zach explained that it would have been nice to keep the farm in the family — but it was now time to move on.
"I was interested in buying the farm for my family, but like, I was fine with it not happening," Zach continued. "It's just how it went down. Like, I feel like there was lying, deceit. I think he just straight-up needed to say, 'I don't wanna sell the farm to you guys. I prefer to sell it to someone else,' and be done with it."
Article continues below advertisement
Amy Roloff, who sold her remaining shares of the farm property to Matt in 2020, addressed her feelings about Roloff Farms going to a buyer outside of the family.
"I'm still sad that one of the kids don't have it," she told her ex before criticizing the way Matt handled things. "I think you went crazy or something. I don't know the details of the negotiations, of what you dealt with the two boys. Like, for the price it is, the kids can't afford that."
Matt insisted he offered both Jeremy and Zach a "family discount" of "basically half off." But then he really got to the heart of what happened. "I'm glad that, even with all that, they made other decisions because I don't think the fit was quite right," Matt admitted. "You know if the kids had gotten it, I would be stuck maintaining it, you know, maybe even harder than I do now."
Amy concluded: "What we view as Roloff Farms and the family property is no more. It's just sad."
Article continues below advertisement
In the Little People, Big World Season 24 trailer, Caryn mentioned a "big plan B," presumably about the future of the farm. "I think I've gotten the message, and I am ready to do something different with the farm," Matt told producers in the trailer. "I am ready to go in a completely new direction."
And now we know what that backup plan was!
Catch new episodes of Little People, Big World premieres at 9 p.m. EST on TLC and Discovery Plus.