Louis Has a Thing for Two Ladies on 'Too Hot to Handle' — Who Does He Share His Bed With? (SPOILERS)
Louis has a big decision to make between two women in Season 5 of 'Too Hot to Handle' and he may not be over his old habits.
Spoiler warning: This article contains spoilers for Season 5, Episodes 1-4 of Too Hot to Handle.
Life can be hard when you're ridiculously good-looking and you have very little self-control. Just ask Louis from Season 5 of Too Hot to Handle. He has a hard time staying with just one woman in the first batch of episodes alone, as he flip-flops between blonde bombshell Hannah and tall goddess Christine.
Article continues below advertisement
So, who does Louis pick on Too Hot to Handle? Louis and Hannah start off the season by sharing a bed, and a few poorly timed kisses as well. But Christine is too much of a temptation for Louis to pass up when given the chance to kiss her too. And before long, he finds himself in quite the predicament.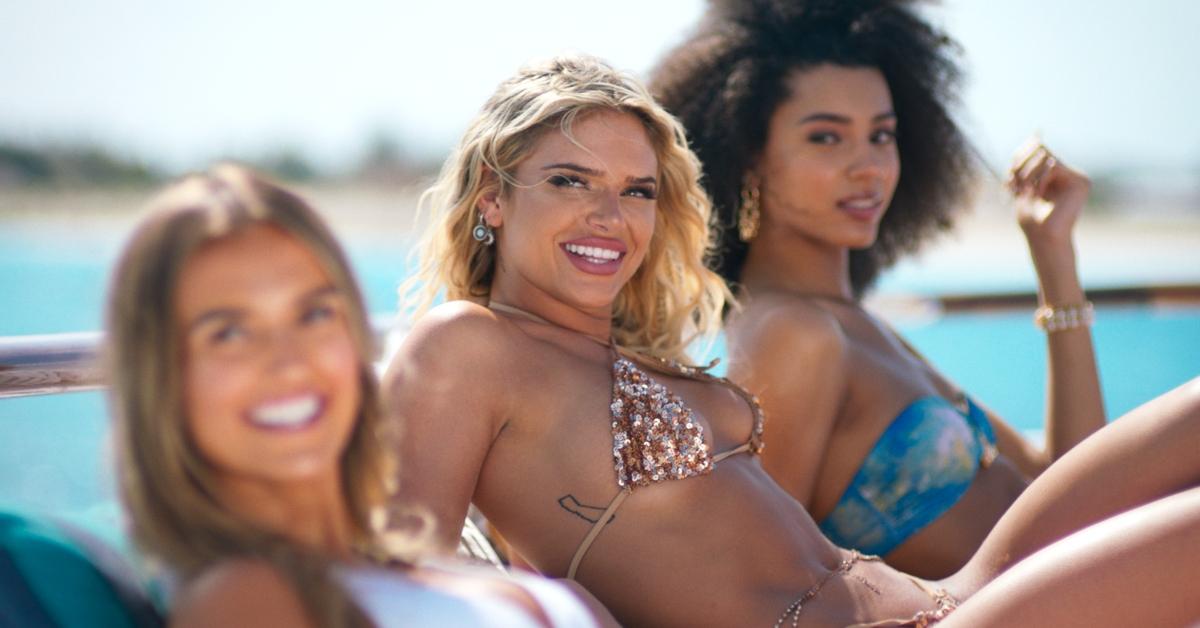 Article continues below advertisement
Who does Louis pick on 'Too Hot to Handle'?
Louis is one of those Too Hot to Handle contestants who goes into the show ready to break rules and cause trouble. And, in the first few episodes of the season, that's exactly what he does. Even though he and Hannah seem to start to form something real, at least according to her, he's tempted pretty early on by fellow cast member Christine.
When she invites him to meet her in a secluded spot on the beach to talk, he goes. And at first, he seems like he may have a bit of a conscience. Then, he doesn't. Louis breaks the rules and kisses Christine. Then, he goes back to the villa, shares his bed with Hannah, and kisses her too. That's two rule breaks and $6,000, in case you lost track.
Article continues below advertisement
Although both women break things off with Louis when they find out about his double-crossing, eventually, Christine takes him back. What does this mean for Hannah? That's a little unclear right now. But Louis does pick Christine when the dust settles, and unless either of them are majorly tempted in the second half of the season, they could make it all the way to the end.
Article continues below advertisement
Are Louis and Christine together now, after 'Too Hot to Handle'?
Whether or not Christine and Louis make it to the end of Too Hot to Handle Season 5 together, there's the question of whether or not they're dating in real life now. Judging by Instagram, both are still in their respective countries. If they tried to make their relationship work, post-Too Hot to Handle, they're keeping it well under wraps. But we have doubts.
Both of them went into the show with ideas about hooking up with other people and giving into their temptations. OK, so maybe they both also grew a little in the process. But we find it hard to believe that Christine, from the U.S., and Louis, from England, felt compelled to make the huge effort of having a serious and very long distance relationship after filming ended.
Watch Too Hot to Handle on Netflix.