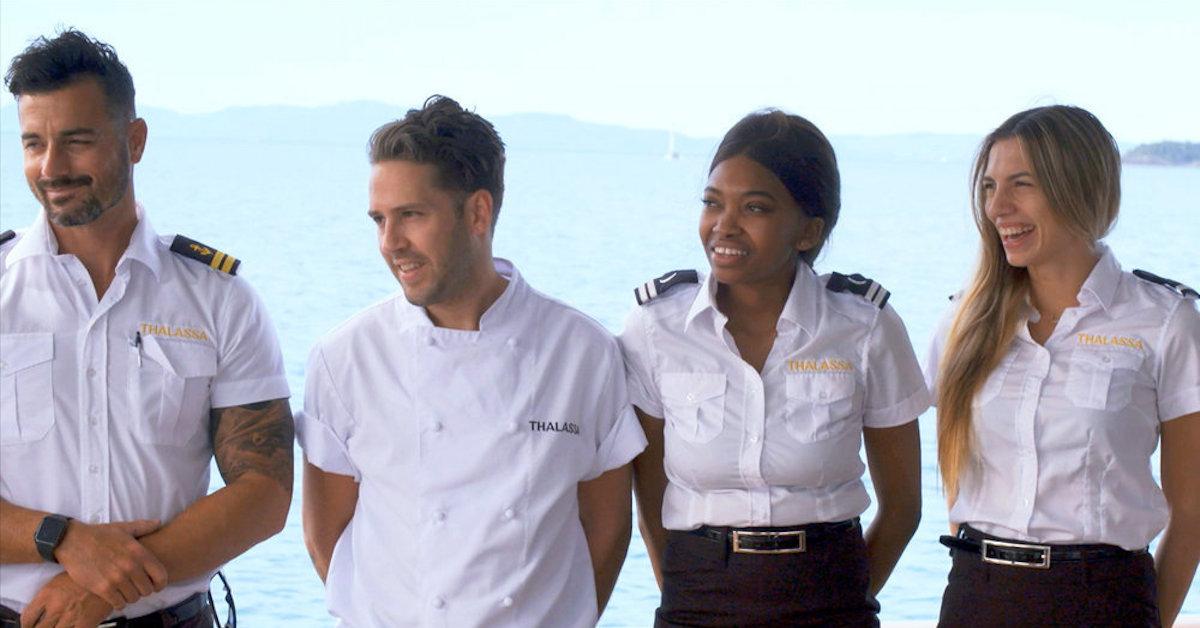 Jamie Sayed Teases Who Gets Fired on 'Below Deck Down Under' Season 1 (EXCLUSIVE)
Spoiler alert: This article contains potential spoilers for Season 1 of Below Deck Down Under.
While Below Deck Down Under is unique because it airs exclusively on Peacock in the United States, and because it is the first Below Deck series to film in Australia, the spin-off has all of the drama that fans of the franchise have grown to love (and to expect).
There are plenty of episodes left for viewers to see in the debut season as the nine M/Y Thalassa crew members cruise around the Whitsunday Islands and the Great Barrier Reef area, but there's one storyline that many are desperate to watch unfold.
Article continues below advertisement
Teaser trailers for Season 1 have shown that Captain Jason Chambers (aka Captain Cutie) will let someone go — but the identity of that person has yet to be revealed.
Who gets fired on Below Deck Down Under? Jamie Sayed, the Bosun on board M/Y Thalassa, exclusively gave Distractify a major hint about who will be leaving the boat early.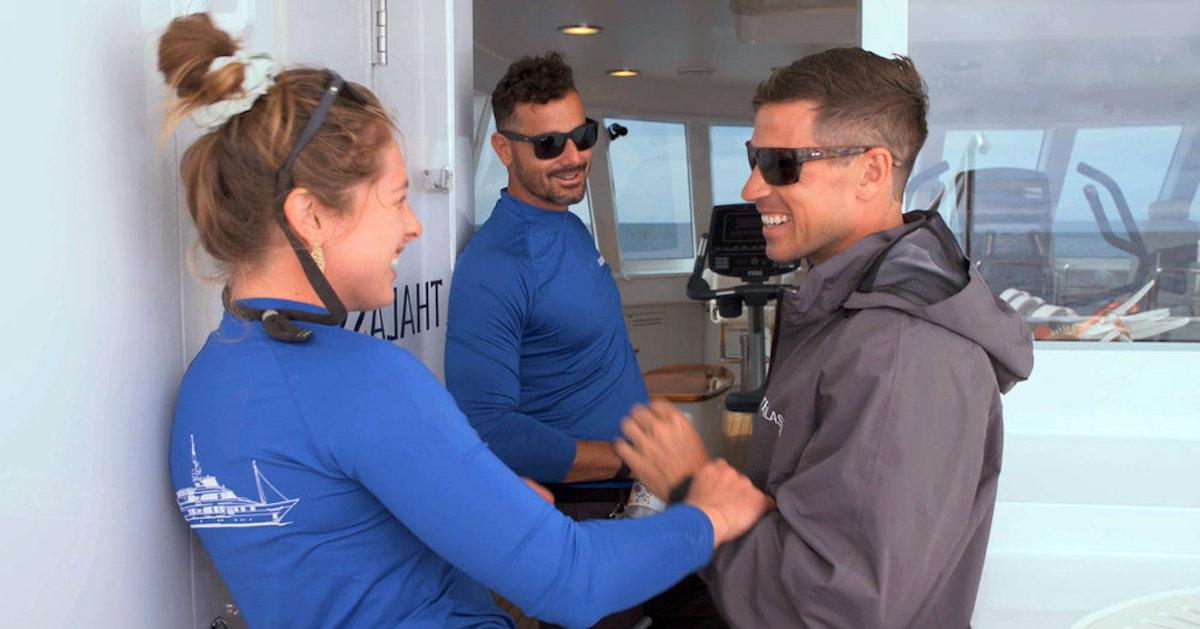 Article continues below advertisement
Who gets fired on 'Below Deck Down Under' Season 1?
Before the Peacock series even debuted in March of 2022, a teaser trailer indicated that the captain would fire a crew member at some point during the charter season.
"I had to make a decision. I'm going to let you go," Captain Jason says in the teaser clip.
Viewers will have to tune in to the rest of the season to find out who exactly will be sent home early. However, there are a few clues on the various cast members' Instagram feeds which show who may have stayed in Australia for the duration of filming.
The cast filmed the debut season of the Peacock original in the spring and early summer of 2021. It appears as if production commenced in mid-May, and it wrapped up toward the end of June.
Stars Chef Ryan McKeown, Magda Ziomek, Aesha Scott, Culver Bradbury, and Benny Crawley (who is from Australia) shared posts on Instagram from Australia in late June and in early July of 2021.
Article continues below advertisement
These aforementioned cast members could have, of course, simply stayed in the area after leaving the boat early — or it could be an indication that they were not the ones who were let go.
A few of the Season 1 stars did not post at all on Instagram during the presumed filming period, including Tumi Mhlongo, Jamie Sayed, and Brittini Burton.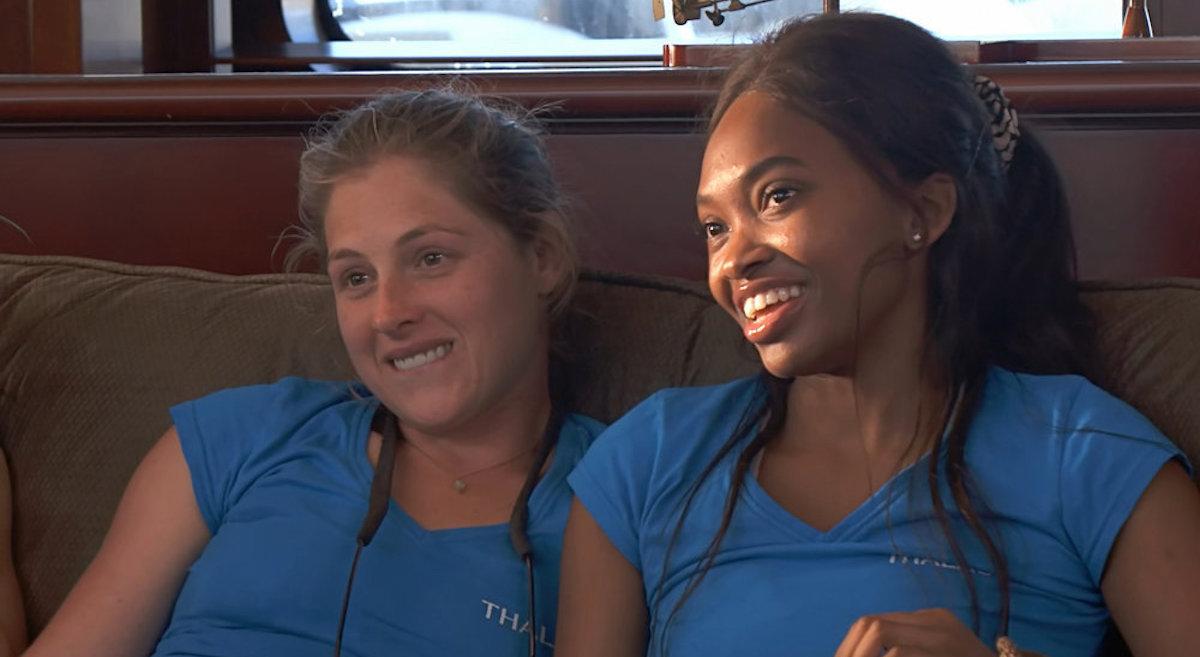 Article continues below advertisement
Tumi, who has not received any negative critiques from the captain, was quiet on her Instagram grid between February until late July of 2021. Bosun Jamie also does not have any photos on the app from December of 2020 until Halloween of 2021, and deckhand Brittini Burton refrained from posting between April and early July of 2021.
As viewers will know, Magda, Benny, Jamie, and Chef Ryan have already had interactions with Captain Jason about their work on board, which has led some fans to suspect that one of them could be asked to leave the vessel. Benny threatened to quit the yacht early on in the season, as well.
The teaser trailer also indicated that Captain Jason would reprimand Culver for allegedly drinking during a charter — which could also be grounds for a firing.
Article continues below advertisement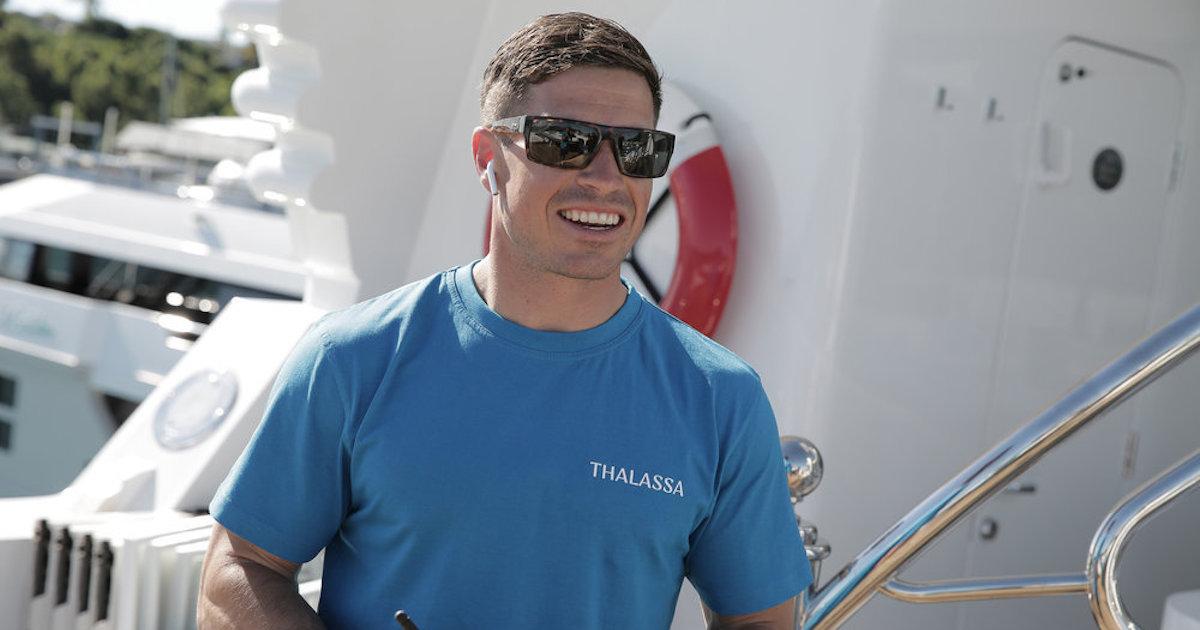 Bosun Jamie Sayed teased that viewers won't be too surprised by the person who gets fired.
During an exclusive chat with Distractify, Jamie offered fans a major clue about the upcoming termination.
"I think most people know who's gonna get it," Jamie said about the firing, before teasing that more than one person could be leaving the boat early. "There could be another, possibly."
Based on Jamie's comment, it looks like Chef Ryan, Benny, Magda, or some combination of the three could be getting fired.
Article continues below advertisement
While the Bosun did not elaborate further on the identity of the terminated employee, he hinted that there would be more drama with the crew members on the interior team (which consists of stews Aesha, Magda, and Tumi, and Chef Ryan).
"[There's] lots more drama happening, and lots more tears within the interior," he added.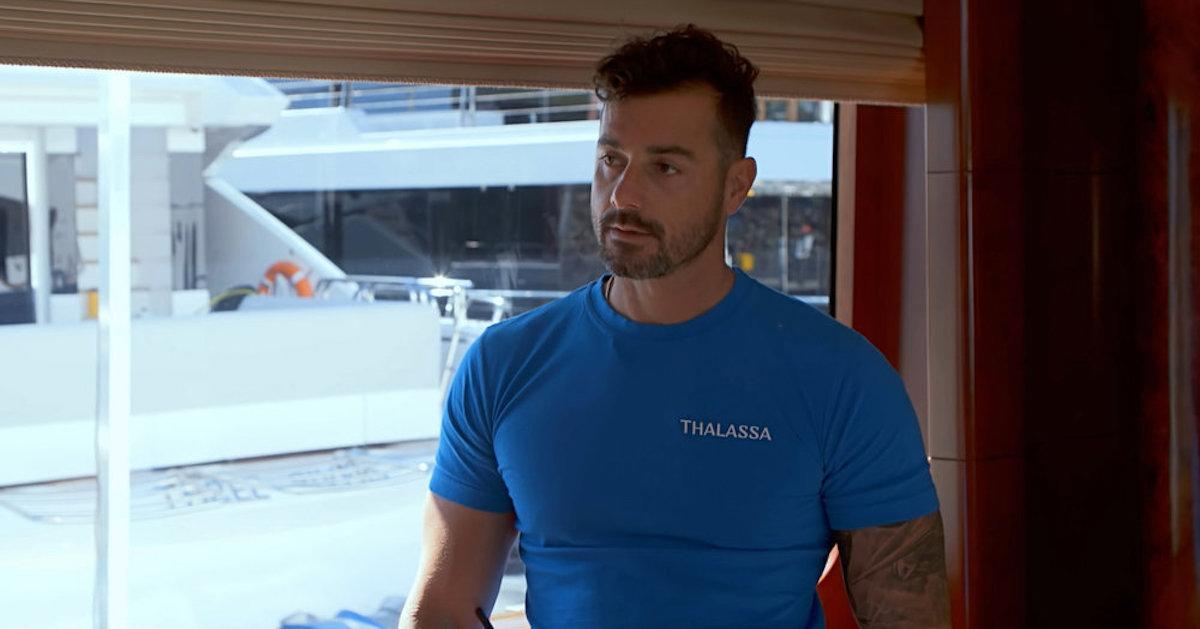 How many episodes is Season 1 of 'Below Deck Down Under'?
As viewers wait to find out who will actually be fired on Below Deck Down Under, they may be wondering just how long Season 1 will be.
The first season of the Below Deck spin-off will consist of 17 hour-long episodes. The 11th episode on the streamer will debut on May 12, so the finale will likely air at some point in late June 2022.
New episodes of Below Deck Down Under arrive on Thursdays on Peacock.